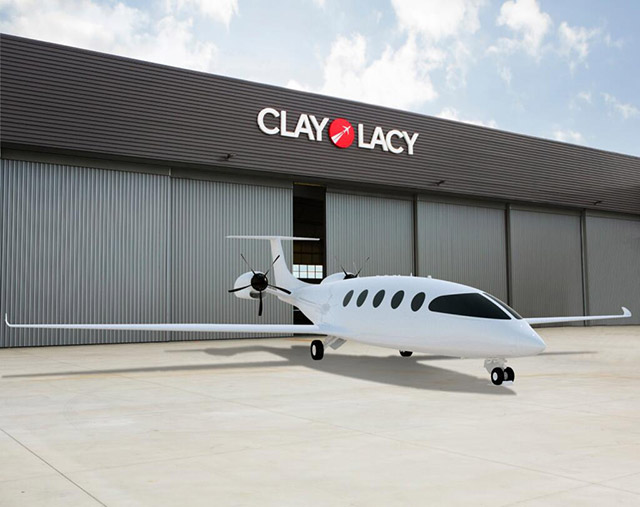 Press Release Published: Cision PR Newswire, September 14, 2021
Eviation Aircraft, a global manufacturer of all-electric aircraft, announced a partnership with Clay Lacy Aviation to provide electric charging as part of its Fixed Based Operator (FBO) network of services. The partnership is the first FBO agreement for Eviation that will allow for the charging of Alice, its all-electric aircraft, at all Clay Lacy Aviation FBOs in preparation for the plane's expected entry into service in 2024.
Continue reading the full press release at Cision PR Newswire.