Clay Lacy's FAA Part 145 Repair Station moved into a newly refurbished and enlarged 24/7 aircraft maintenance, repair and overhaul facility with on-call, 24/7 AOG support at Van Nuys Airport (KVNY) in Los Angeles, California. Clients benefit from around-the-clock capabilities, including mobile AOG support, as well as a multi-million-dollar parts inventory, complete interiors shop, multiple avionics dealerships, and shorter repair times. This new, larger facility provides complete maintenance, repair and overhaul services for Gulfstream, Dassault Falcon, Bombardier, Learjet and Hawker aircraft, and extensive line maintenance for Cessna airframes.  It is also an Embraer Authorized Service Center for the Phenom, Legacy, and Praetor aircraft.
Gulfstream GII, GIII, GIV, GIV-SP, GV, G200, G280, G300, G400, G450, G550 and G650
Dassault Falcon 50, 900 and 2000 model variants
Learjet 30, 45, 50 and 60 variants
Hawker 750, 800 and 900 variants
Embraer Phenom 100, 300, Legacy 450, 500, 600, 650, and Praetor 500, 600
Line maintenance and AOG Support available on all other business jet models.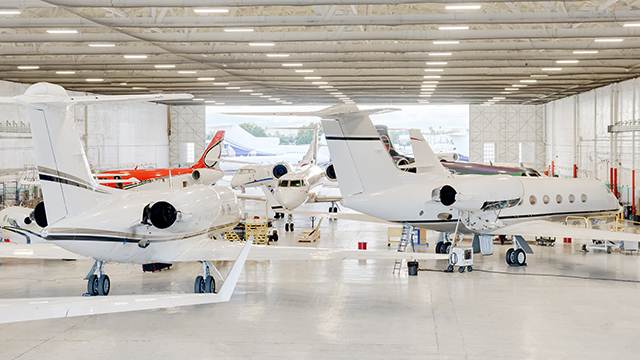 About Our Van Nuys Maintenance & Repair Facility
Sitting on 7.6 acres, the 152,000-square-foot complex features a 66,000-square-foot dedicated maintenance hangar accommodating as many as 15 large-cabin aircraft. There is also 86,000 square feet of office and shop space. Our new maintenance facility employs 70 technicians, avionics experts, interior craftsmen and support specialists, including A&P technicians, IA-qualified inspectors and an onsite FAA Designated Airworthiness Representative. With three-daily shifts, they can meet any maintenance, parts, avionics or interior needs. Co-located in the facility is the Dassault Falcon OEM mobile response team and Seat Air Systems aircraft upholstery company.
The $3.4 million onsite parts inventory includes 6,000 line items and 55,000 parts for shipping worldwide. Also onsite is a full-service interior shop where highly skilled craftsmen perform complete cabin design, reconfiguration and refurbishing, lighting conversions, and cabinetry construction and refinishing. The facility is an authorized Gulfstream supplier, and an authorized dealer for Gogo, SmartSky and Honeywell high-speed internet solutions, and Honeywell, Rockwell-Collins, and Garmin avionics warranty programs.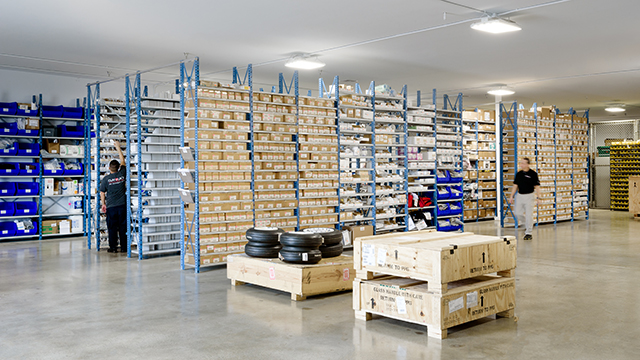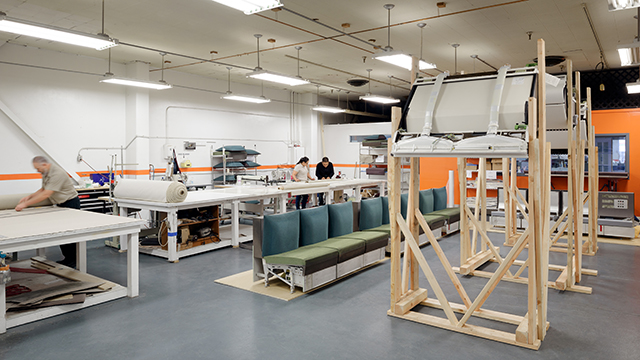 For every client, we employ our global resources and expertise to deliver each aircraft on time and on budget. Our 24/7 work schedules are models of efficiency, our experienced team ensures that nothing is overlooked, and our immense buying power guarantees competitive prices. We have leveraged our 55 years of aviation experience to create the best one-stop aircraft maintenance center in Southern California.
Best Aircraft Maintenance Services At Van Nuys Airport
If you are looking for great aircraft repair, maintenance and support at Van Nuys Airport then Clay Lacy can support you. Clay Lacy Aviation provides complete jet aircraft maintenance, repair and overhaul services through our Van Nuys airport repair station. Our factory-trained experts perform light line maintenance, heavy airframe inspections, complete interior services, avionics upgrades, and much more.
Enquire about aircraft maintenance services at Van Nuys with Clay Lacy here:
---
Learn more about Clay Lacy's aircraft maintenance services.