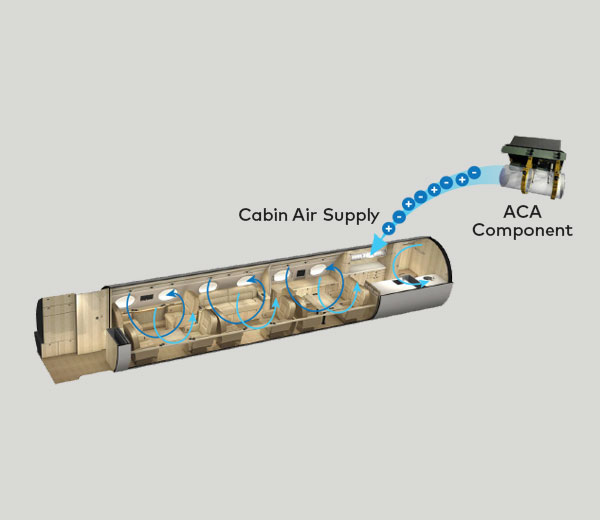 Protects against allergens and other airborne contaminants
The ACA aircraft ionization unit integrates seamlessly into your existing cabin air system ducts and uses system airflow to distribute ions throughout the cabin and cockpit.
Kills COVID-19 and other airborne and surface pathogens
Controls allergens and quickly removes odors
No moving parts to wear out, no maintenance required
No additional fans, filters or air handling equipment
No harmful ozone or chemicals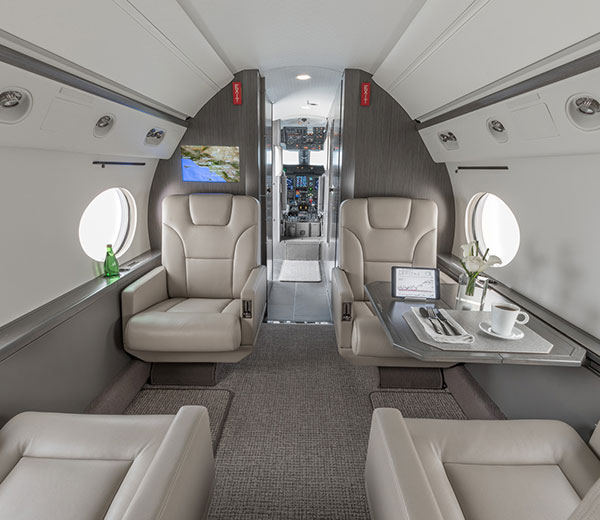 For Gulfstream, Falcon, Challenger, Global and Citation jets
Gulfstream G150/G350/G450/GIV/GIV-SP
Gulfstream GV/G550/G650/G650ER
Falcon 50
Falcon 2000/EX/DX/LX/LXS
Falcon 900/EX/DX/LX
Falcon 7X
Challenger 300/350
Global XRS/5000/6000
Citation XLS/X/Sovereign
New models are being introduced on a continual basis. Ask us if your aircraft is not listed.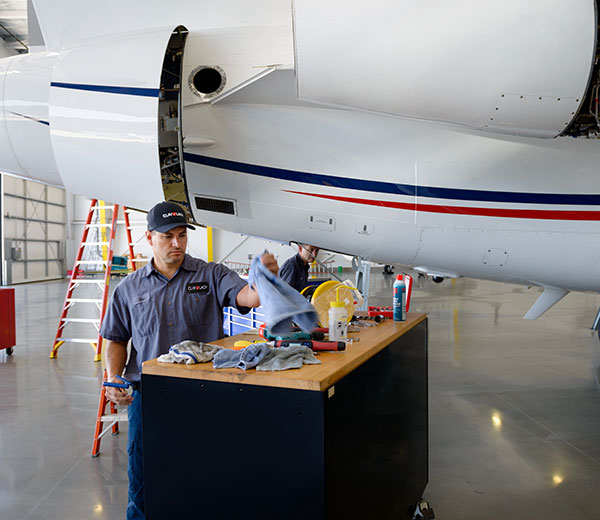 Expert installation
Available at all Clay Lacy maintenance centers. Lead time prior to installation is two-to-five days, downtime four-to-six business days.
Van Nuys Airport (KVNY)
Boeing Field Airport (KBFI)
Waterbury-Oxford Airport (KOXC)