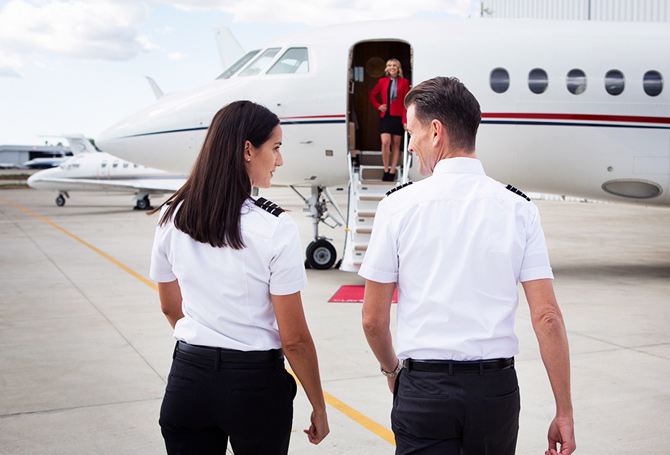 Refined Over 50 Years of Service
Built by the company that established the jet charter industry with the original Learjet more than 50 years ago. Preferred delivers priority access to America's largest and most diverse privately owned charter fleet, a 100% refundable deposit, and impeccable inflight experience.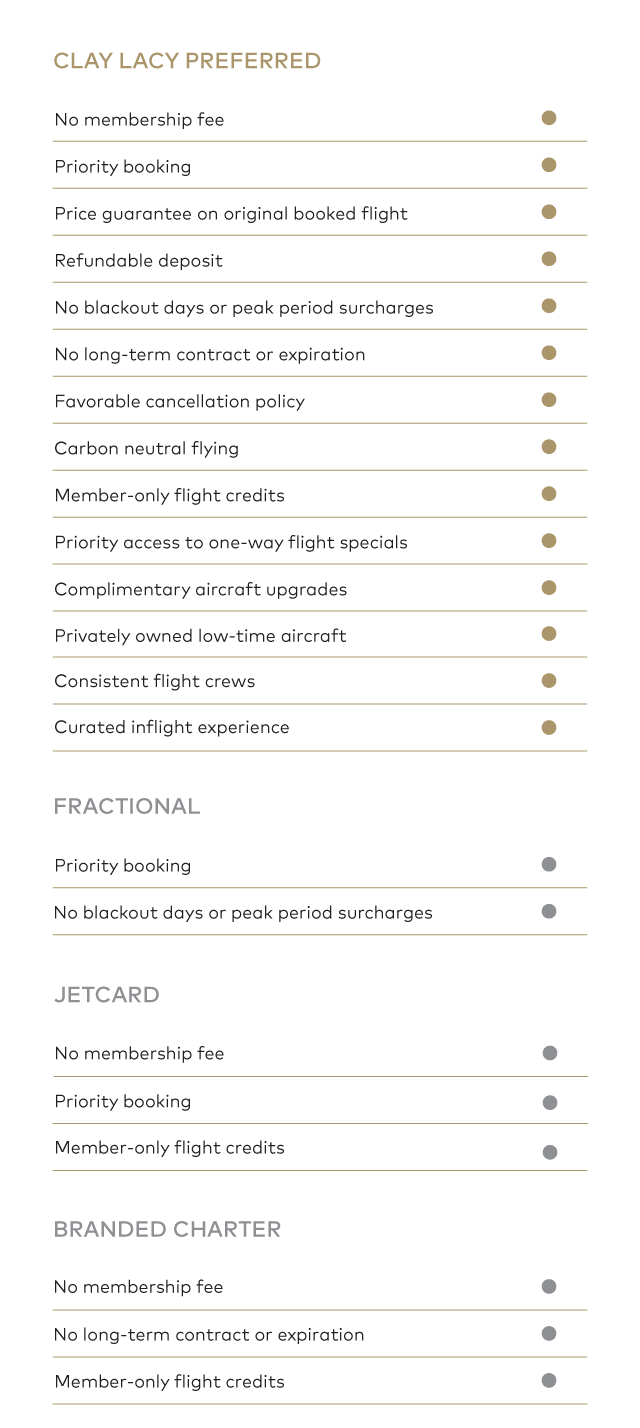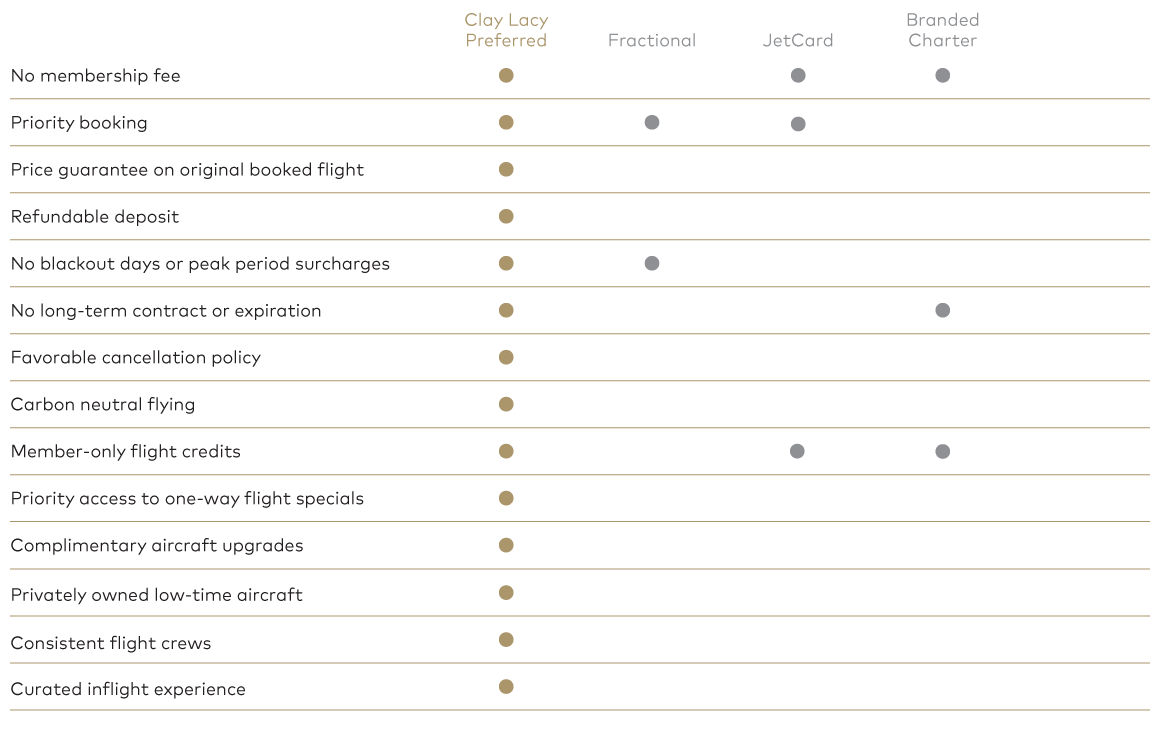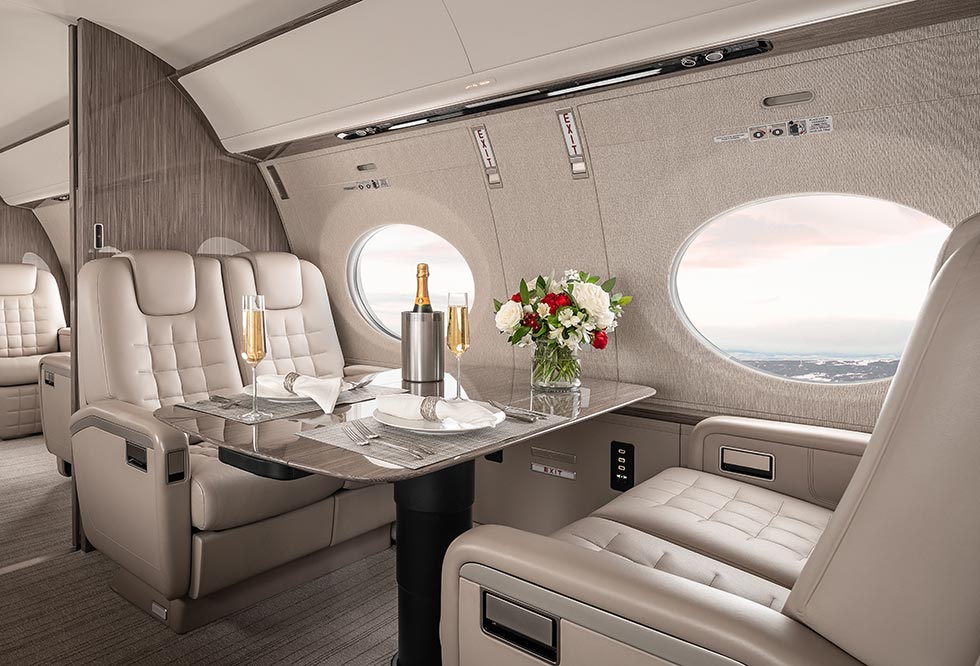 Welcome to the Exceptional
Clay Lacy Preferred unlocks priority service and notable loyalty rewards. Frequent and long-distance members fly and earn future flight credits. Preferred excludes membership fees, and the entire deposit is applied to trips. Start enjoying exclusive perks with your next flight.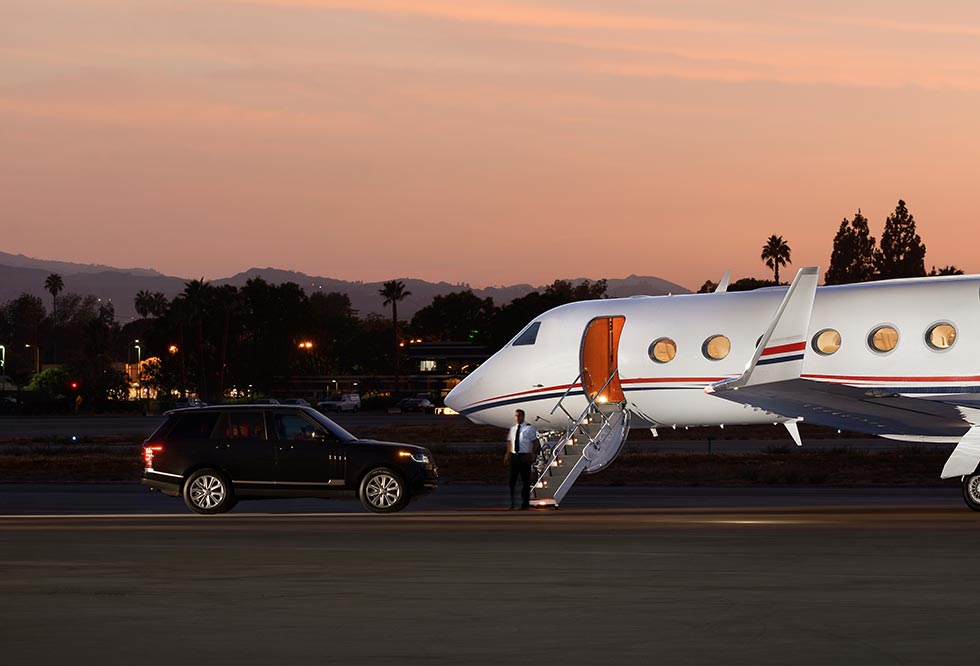 Dedicated to the Experience
Preferred clients are our most discerning travelers, usually referred by a fellow appreciator of legendary service. Clay Lacy continues to refine and personalize a premium flight experience. We cater to your unique flight profile and travel needs. Fly with a dedicated aviation company that strives to perfect it.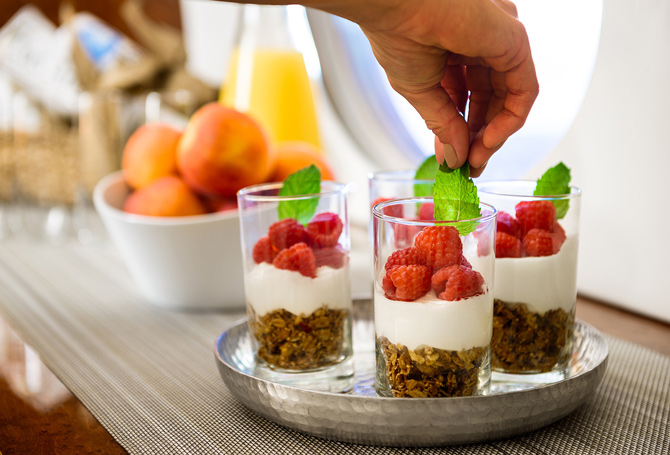 Membership Advantages
Priority access and availability, 365 days a year
No membership fees or blackout days
Member-only flight credits
Price guarantee on original booked flight
Effortless booking through a single point of contact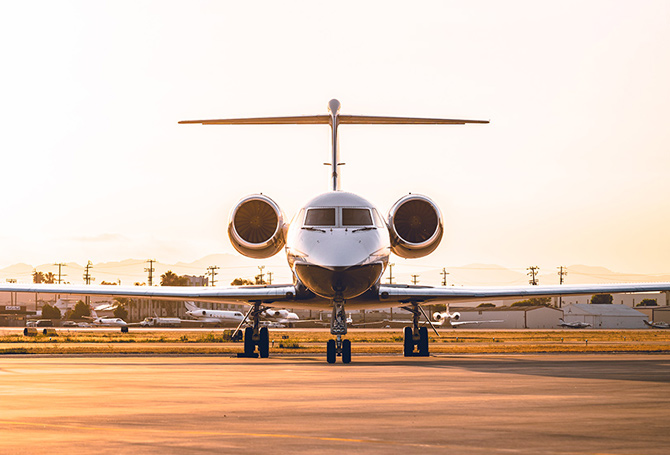 Private Aviation Expertise
Flying with Clay Lacy means an unmatched level of expertise honed over 55 years. We are dedicated to the well-being, privacy and security of every passenger, earning the industry's highest third-party safety rankings.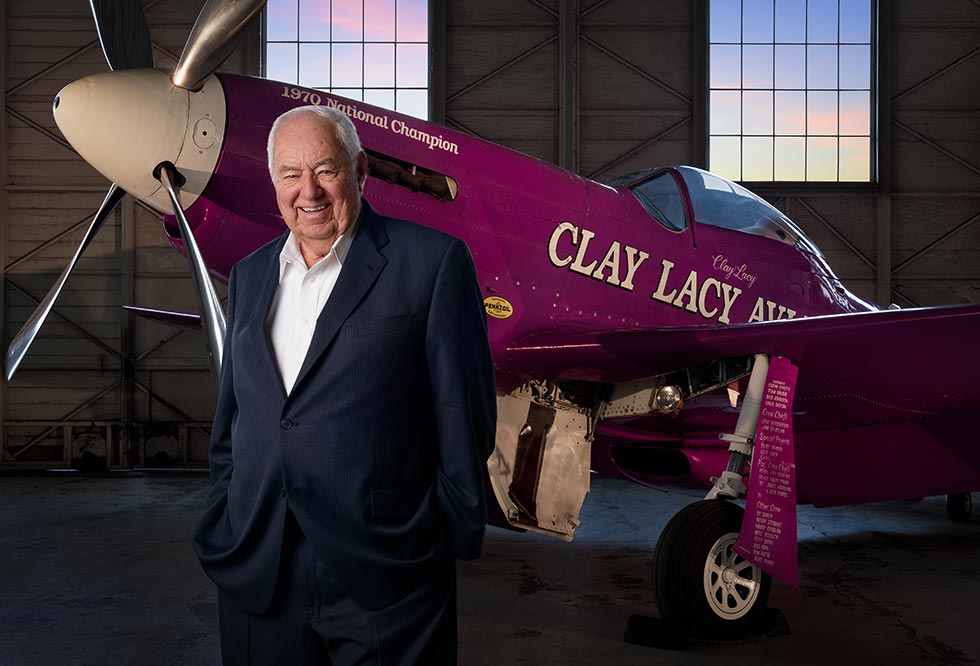 Built by an Aviator, Trusted by World Leaders
Named after an aviation legend and industry pioneer, and the only charter company to fly six U.S. Presidents and the British Prime Minister. Since 1968, we continue to act on our values of doing the right thing, paying attention to the finer details, and making a difference in the lives of our clients, employees, industry, and communities.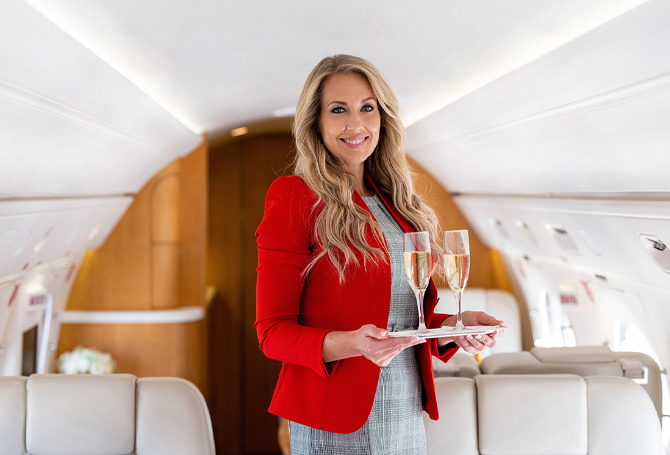 Legendary InFlight Service
Whether it is crafting a special theme for a flight or storing your fine wines onsite, no one goes to greater lengths to personalize and perfect your travel experience. Before departure, while onboard and after your flight, our InFlight team makes each trip memorable and hassle-free.
Fly With a Sustainability Leader
Our long-term, holistic strategy for sustainable operations integrates new technologies and proven emission reduction practices. We offer customers the ability to fly with Sustainable Aviation Fuel (SAF) and carbon offsets to fulfill your personal and corporate sustainability goals.