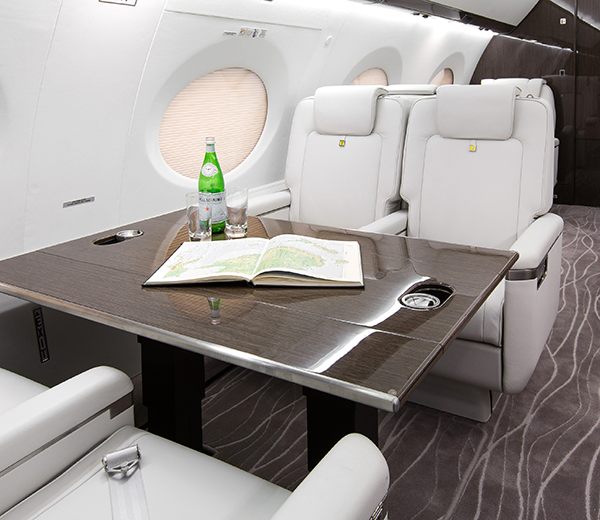 The latest in design and technologies
Sophisticated design to make your jet uniquely yours
Superb craftsmanship by our interior experts
Premium leathers, woods, fabrics and other materials
Authorized dealer for leading technologies
Prompt, accurate approvals and certifications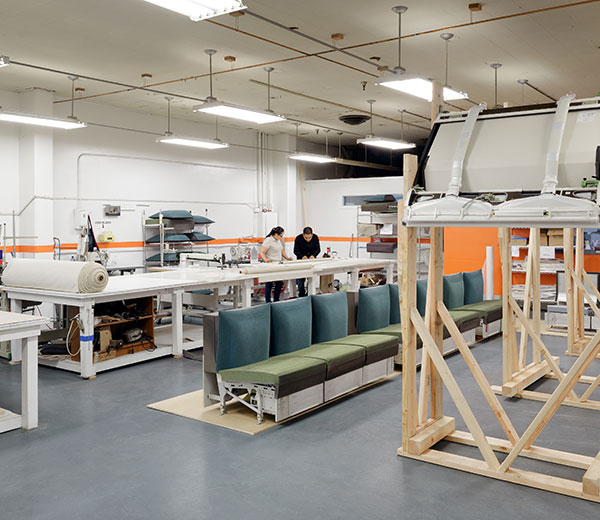 Dedicated interior shop
Lighting conversions and integration
Cabinetry construction and refinishing
Refurnishing and recovering
Custom audio and visual equipment
Paired with our FAA repair station so you can sync with maintenance events.
Bold new look for this Global Express XRS
Working closely with our client, we envisioned a sophisticated new cabin. Rich materials, the finest workmanship and a totally new onboard experience.
Reshaped and recovered seats and divan
New carpeting and dado panels
New entryway flooring
New sidewalls
Elegant, modern interior for this Gulfstream GIV-SP
Our team created a bright, inviting, timeless ambiance, a perfect environment in which to work, converse or simply relax in style and comfort.
Recovered seats and divan
Refinished wood and replated metalwork
Replaced carpeting, sidewalls and headliner
New countertops
New LED lighting