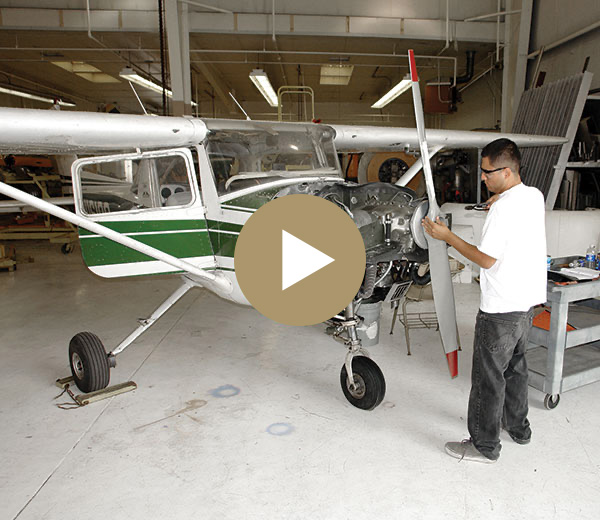 Mechanic scholarship at LAUSD Aviation Center
The Clay Lacy Mechanic Scholarship provides financial assistance to attend the Los Angeles Unified School District's North Valley Occupational Center Aviation Mechanics School. The Aircraft Mechanic Program is offered at the Aviation Center at Van Nuys Airport in Los Angeles. The program is approved by the Federal Aviation Administration.
FAA-certified instruction consists of 45 subject areas presented in three separate classes including theory, lecture and hands-on projects. Topics range from airframe, engines and systems to aircraft operation and equipment. All three courses are required to prepare students for the FAA Licensing examination in General Airframe and Powerplant Mechanics. These courses are designed to be completed in two years, plus summer session when available.
For more information and an application visit Van Nuys Airport LAUSD Aviation Mechanic Program
More news about Clay Lacy Aviation Mechanic Scholarships at Van Nuys Airport: