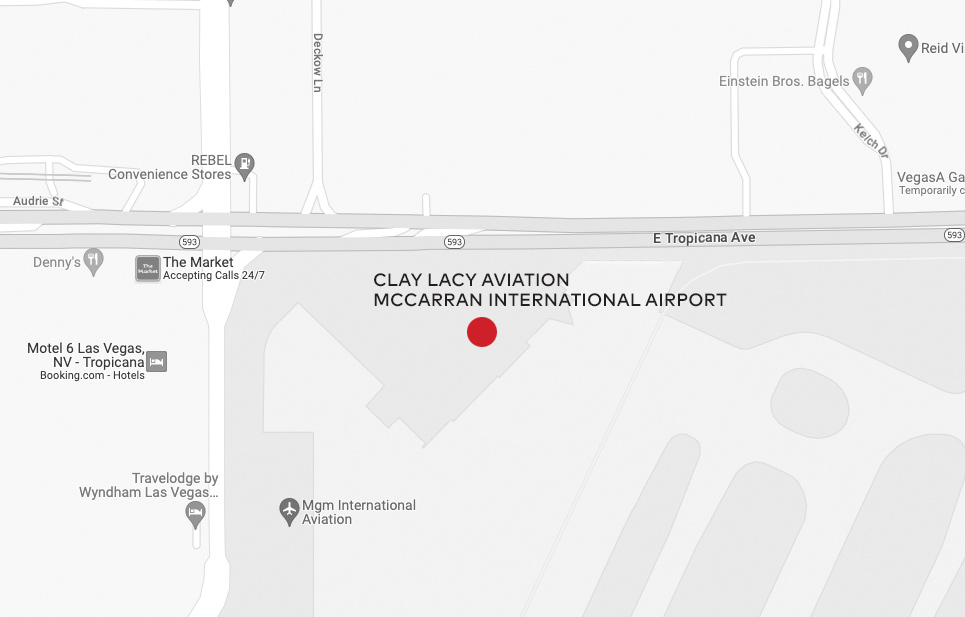 McCarran International Airport
275 East Tropicana Ave. Suite 100,
Las Vegas, NV 89169
Serving Las Vegas, Clark County and Southern Nevada.
Las Vegas draws millions of visitors every year. From family fun to romantic getaways, the city of lights truly has it all. Win big at Caesars Palace, the Bellagio, or any of the other highly acclaimed casinos on the Las Vegas strip, grab your partner and take a ride on the romantic gondola at the Venetian, or take a tour of the Hoover Dam and leave astonished by its grandiosity.
You can even experience Paris and the Eiffel tower on the Las Vegas strip! And all that doesn't even touch upon all there is to discover in Nevada and the Clark County area. Plus with a city practically made for tourism and travel, getting around has been made simple on the Las Vegas monorail, the deuce, shuttle services, and much more. Book your private jet to Las Vegas today! Clay Lacy Aviation provides private jet charter and aircraft management services from McCarran International Airport in Las Vegas, Nevada.