The Bombardier family of Global Express, Global 5000 and Global 6000 jets are ultra long-range aircraft created to meet the needs of business travelers. Global charter jets deliver revolutionary design and unparalleled performance that will meet your travel needs. A Global jet charter offers an expansive, luxurious cabin with unprecedented living and working space.
Global jets have an incredible range, allowing you to travel non-stop to most international destinations without sacrificing speed. They also reach cruising altitude more quickly than any other aircraft in their class, allowing you to escape air traffic or unpleasant weather and enjoy a swift, comfortable flight to your destination. A Global private charter is the perfect choice for your next trip across the country or abroad. Make a Global charter aircraft from Clay Lacy your home away from home for your next vacation abroad or important business meeting.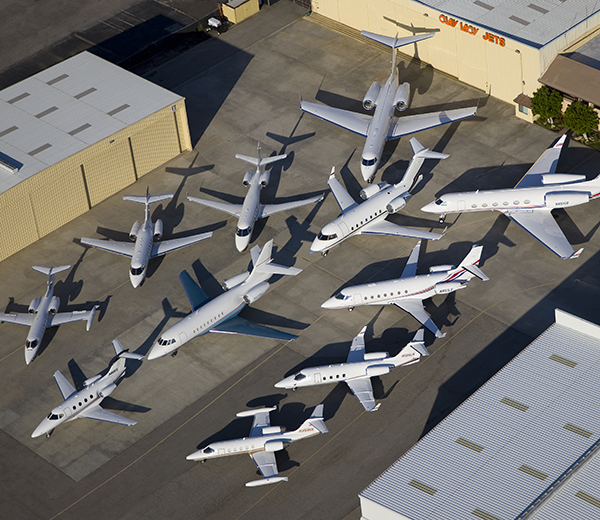 Exceptional Safety Record
With five decades of experience, Clay Lacy has an impeccable safety record. Clay Lacy has the prestigious ARGUS Platinum Rating, is the longest standing Wyvern Wingman charter operator and received IS-BAO Stage 3 certification from the International Business Aviation Council. We are a member of NATA Safety First and the recipient of the U.S. Department of Transportation's FAA Diamond Award for maintenance excellence. Clay Lacy's reputation for safety is unsurpassed by any other company.