Dassault Falcon 2000EX EASy
FLY CARBON NEUTRAL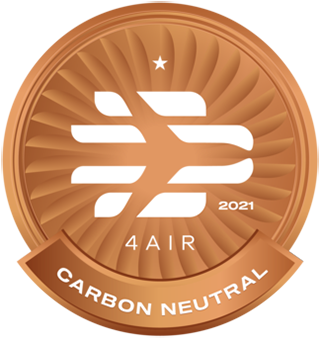 This aircraft is rated Carbon Neutral by 4AIR, the leading aviation industry sustainability auditing firm. This rating requires a 100% carbon offset, to ensure the aircraft operates carbon neutral. Learn more about 4AIR and their comprehensive sustainability programs.
Aircraft Amenities
3 LCD monitors
Airshow moving map
Power outlets
DVD player
Oven & microwave
Galley sink
Enclosed aft lavatory with full vanity
Cabin Configuration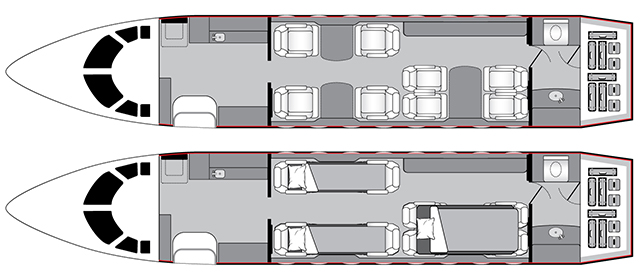 Aircraft Description
DASSAULT FALCON 2000EX EASy FOR CHARTER
With improved speed, economy, and copious cabin space, the Falcon 2000EX EASy makes for a popular jet charter choice.
DASSAULT FALCON 2000EX EASy PERFORMANCE
The Dassault Falcon 2000EX EASy features two Pratt & Whitney engines that allow the aircraft to fly at 482 knots at an altitude of 39,000 feet.
DASSAULT FALCON 2000EX EASy INTERIOR & SPECS
Quality design, spacious interior space, and high-class performance all contribute to the charter popularity of the Falcon 2000EX EASy. This beautiful passenger executive interior consists of forward captain's chairs with writing tables, a 4-place conference table and non-recirculated air to arrive at your destination refreshed.
Jet Charter Quote
Use our interactive map to receive an instant jet charter quote.