Gulfstream G550
Emissions Neutral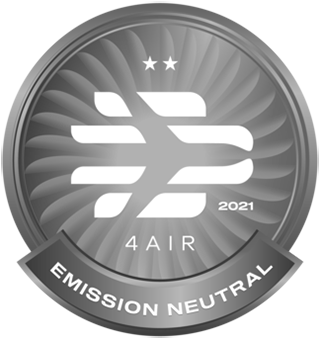 This aircraft is rated Emissions Neutral by 4AIR, the leading aviation industry sustainability auditing firm. This rating requires a 100% carbon offset and 300% emissions offset, to ensure this aircraft operates both carbon and emissions neutral. Learn more about 4AIR and their comprehensive sustainability programs.
Aircraft Amenities
Gogo Vision 360 InFlight Entertainment – unlimited movies and TV shows, news, magazines, 3D flight maps, weather, and more
High-speed WiFi with streaming capability
2 large bulkhead monitors
6 personal display monitors
Cabin environment controls
DVD/CD player
Externally mounted cameras
Power outlets
Microwave & oven
Refrigerator, ice drawers & chiller
Coffee & espresso
Aft lavatory with full vanity
Forward crew lavatory
Cabin Configuration


Aircraft Description
CHARTER THE GULFSTREAM G550
Introducing the Gulfstream G550 for global jet charter. In search of the best international business jet, look no further than this Gulfstream G550.
G550 PERFORMANCE
The Gulfstream G550 ultra-long range business jet is powered by two Rolls-Royce engines and cruises Mach 0.80 with non-stop flights between such city pairs as Shanghai to Los Angeles, New York to Dubai and London to Tokyo or Los Angeles.
G550 CABIN
The cabin combines productivity with exceptional comfort featuring four distinct living areas, three temperature zones, and seating for 14 passengers. Maintaining contact with the home office is easy thanks to wireless internet and satellite communications. With 14 signature Gulfstream oval windows, the cabin is infused with natural light. The cabin's low-altitude pressurization requires less exertion from the body and ensures passengers arrive at their destinations refreshed and alert.
Jet Charter Quote
Use our interactive map to receive an instant jet charter quote.