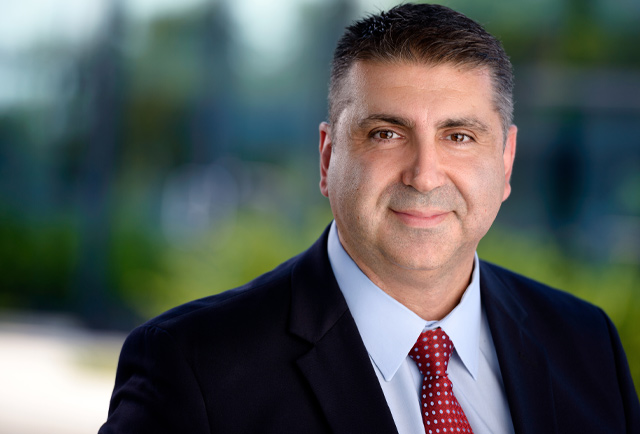 Ed Mirzakhanian
Ed provides strategic direction and is accountable for the operational performance of our aircraft management, private jet charter, and aircraft maintenance business units.  A strong leader with extensive experience in aviation maintenance, planning, sales, and standing up new business divisions, his focus is on delivering an exceptional client experience, team building and operational efficiency.
Ed first joined Clay Lacy in 2017 as VP of maintenance, going on to serve as SVP product support and leading our Van Nuys airport FBO prior to his current role.  Before joining Clay Lacy, he led cross-functional teams in operations, sales, brand management and business development as general manager of the Dassault Falcon Reno, NV service center. While managing facility operations, he led a team that achieved 100 percent on-time delivery for every major project with a customer satisfaction level of 95 percent. Earlier, Ed was director of maintenance for a regional commuter airline serving seven major cities in North America.
He holds an Airframe and Power Plant Certificate and is a former member of the Nevada State Aerospace and Defense Sector Council. Ed has a B.A.in political science from California State University, Northridge, and has completed Leadership Standards and Leadership and Management Ethics programs from Harvard Business School.