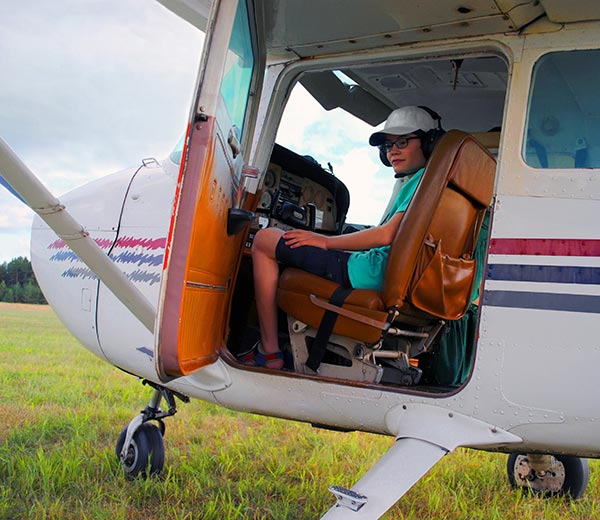 HELPING CHILDREN OF FALLEN U.S. MARINES EARN THEIR PRIVATE PILOT LICENSE
The "Gold Stars to Blue Skies" program is an initiative from Raider Air, part of the nonprofit Brothers in Arms Foundation. The program aims to prepare children of fallen Marine Special Operations Community members for exciting aviation careers, either in the civil or contracted military support roles. In conjunction with an FAA Part 141 Veterans Administration-approved pilot training school, Raider Air will provide qualified gold-star members with a chance to get started in aviation careers.
Since the Veterans Administration does not cover costs associated with earning a private pilot certificate, Clay Lacy Scholarship funds will cover the Part 141 private pilot training costs. After receiving their certificate, the students then have the ability to use their parent's VA benefits to cover the remaining costs of their flight training program.
Scholarship funds help provide:
Personal Equipment (headset, flight bags)
FAA Ratings & Certifications
Books & Study Guides
SIM Time
Flight Audit Time
Ground School Audit Time
Online Ground Training
Academic Advisor Support
To learn more about this pilot training initiative for gold-star kids, visit Raider Air online.