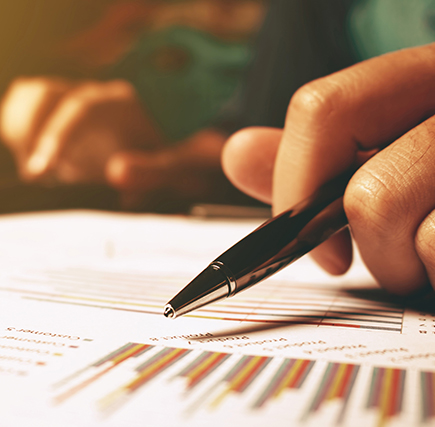 Asset management: Improved reporting capabilities
Ownership of a business jet represents an ongoing investment, which means that aircraft management is actually asset management. Complete, accurate and timely reporting are critical. Clay Lacy's new reporting capabilities provide clear, transparent and actionable information that clients can access easily at any time, from any device, wherever they happen to be. These new capabilities seamlessly integrate three key elements and will be fully deployed for all clients by the end of 2019.
Annual Operating Budget
The Annual Operating Budget derived from real-world operating costs, not industry averages, spotlights any changes in vendor contract terms and/or pricing. It is adjusted for anticipated annual utilization and accounts for planned capital improvements, large maintenance events and significant changes in the use mix on the aircraft.
Monthly P&L Reporting
The Monthly P& L Report evaluates actual use, expenses and revenues to budget and provides insights to variances. No surprises, complete transparency, and accountability.

Dashboard Report
Quickly access critical metrics and trend analysis related to your aircraft use, fuel price, charter revenue and much more with the new Dashboard Report.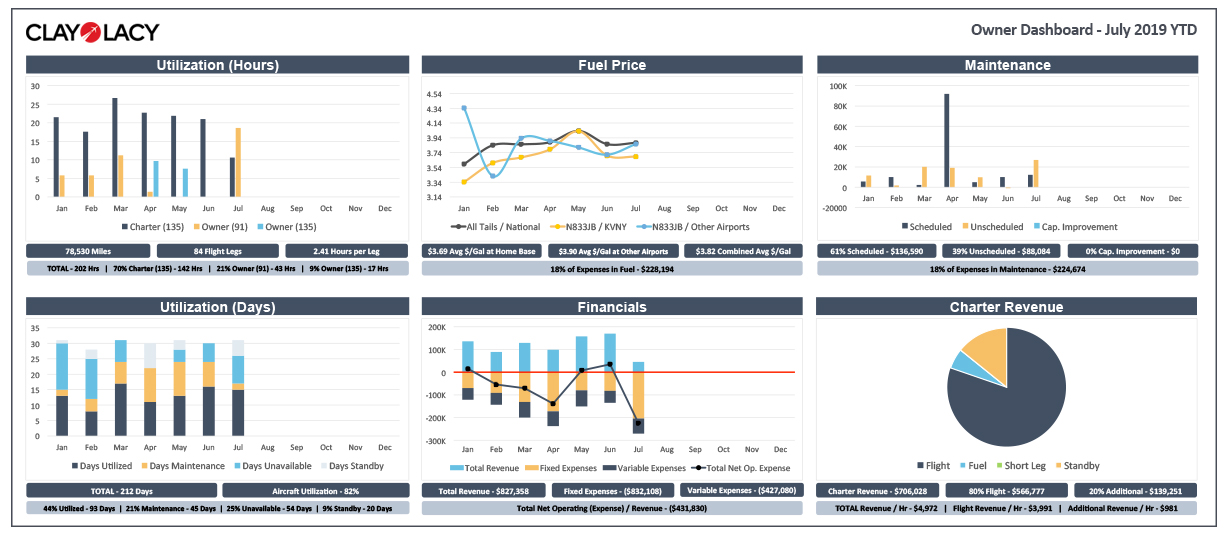 ---
Owning an aircraft offers ideal business and leisure travel solutions, but it comes with its fair share of headaches. Our proven approach to aircraft management tackles everything from transparent reporting to charter revenue returns. Learn more about how we take the frustration out of ownership, so you can enjoy your jet.