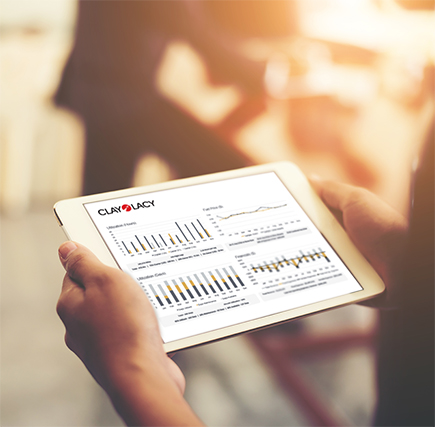 Greater Client Value: Data-driven Decision Making, Segregated Accounts
July 6, 2020
We recently introduced two key initiatives to add greater value for our clients. First, a Financial Planning and Analysis department, with a dedicated FP&A Analyst, to transform aircraft data into actionable insights and enable true data-driven decision making. Second, segregated, interest-bearing checking accounts provide owners exceptional transparency, and make it easy and convenient to fund the operation of their aircraft.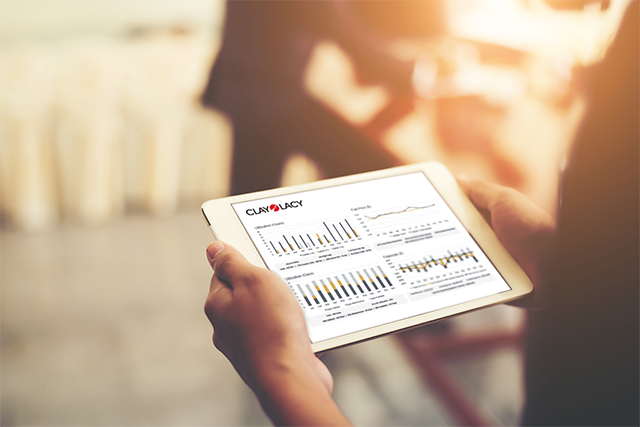 Unlocking the power of information.
Detailed, transparent reporting has always been a hallmark of Clay Lacy's aircraft management services. Now, through rigorous and insightful financial planning and analysis, we put the data in those reports to work. Our dedicated FP&A Analyst combines business aviation expertise and financial acumen to interpret and extrapolate information, and make incisive recommendations customized to each owner. Clients can now identify and capitalize on trends that would not otherwise be apparent, further lower their operating costs and maximize efficiencies throughout their operations.
And the secure MyClayLacy Owner Portal lets clients access financial statements and dashboard reports, maintenance quotes and work orders, approve or decline charter requests around the clock from anywhere in the world, on any device.
Segregated interest-bearing checking account.
Each owners aircraft's operating expenses are funded through a segregated, FDIC-insured business checking account, rather than being held by Clay Lacy. Interest is earned at the Federal Funds rate plus 10 basis points. The account is in the owner's name, not ours. It is used to pay net operating expenses, and replenished by the client as needed.
For maximum transparency, a secure website gives clients complete, around-the-clock visibility into their account, and they can easily download, save or share statements.
Account Summary
Current Balance
Withdrawals and Deposits
Interest Earned
Current/Previous Financials
Beginning Balance
Deposit and Credit Totals
Withdrawal and Debit Totals
Ending Balance
---
Our aircraft management team is the most experienced in the industry, and always looking for ways to better serve our clients through innovation. We invite you to learn more about our FP&A department and segregated owner accounts or let us know what current challenges you're facing today.