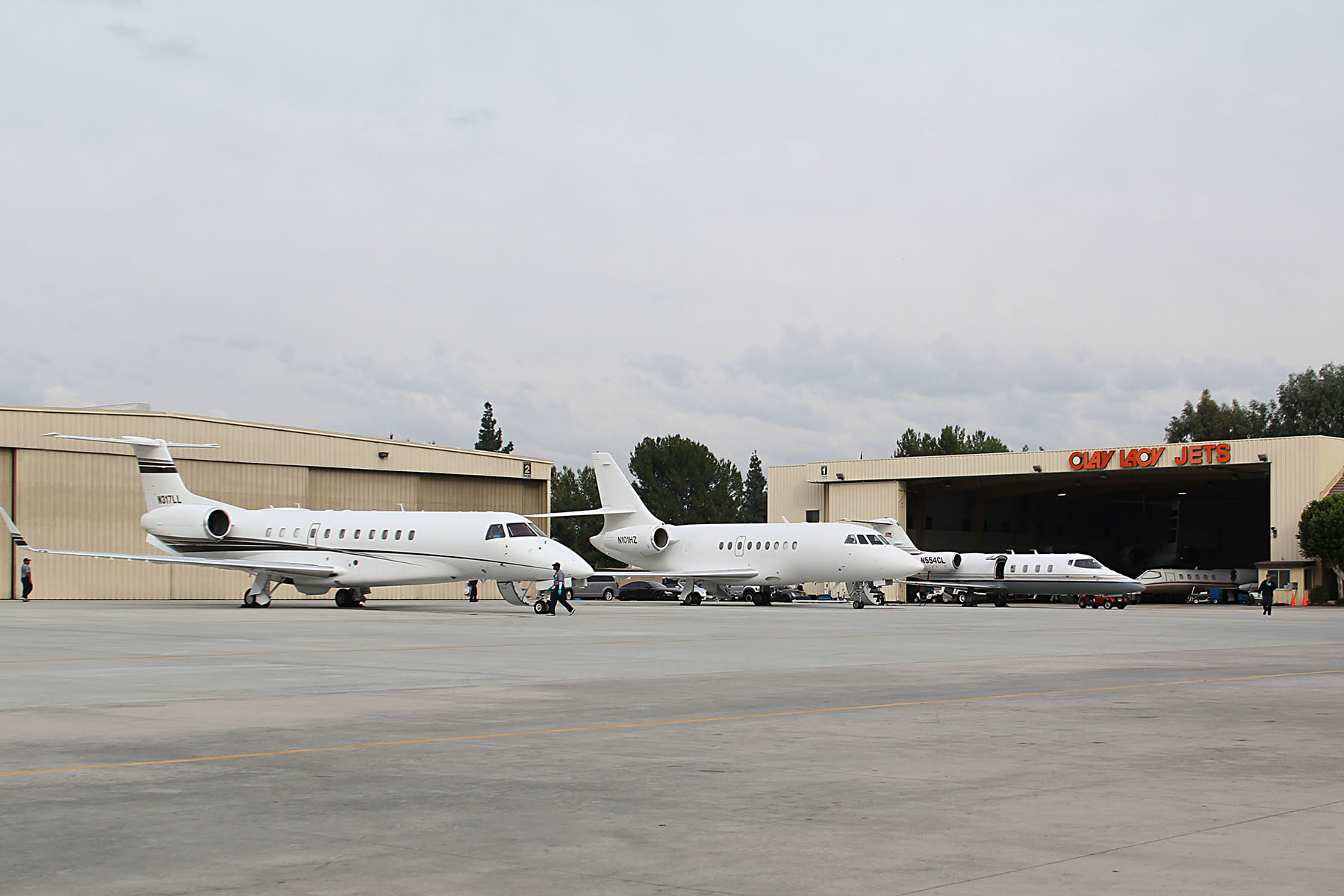 Clay Lacy Aviation Grows Aircraft Management Fleet
Media Contact: Justin Rosen
(818) 989-2900
jrosen@claylacy.com
FOR IMMEDIATE RELEASE
October 5, 2011?NBAA Booth No. N3325
CLAY LACY AVIATION GROWS AIRCRAFT MANAGEMENT FLEET DESPITE CURRENT ECONOMY (VAN NUYS, CALIF.—OCT. 5, 2011)
Clay Lacy Aviation (CLA), the most experienced operator of private jets in the world, has added five new business jets to its managed aircraft fleet despite tough economic times.
In the first three quarters of 2011, CLA acquired two Gulfstream G200s, a Gulfstream GV, Citation Ultra and Citation CJ3. CLA President Brian Kirkdoffer attributes the steady demand for global air services to the company's unrivaled customer loyalty, dedication to quality and safety, and superior value offered to clients.
"At Clay Lacy Aviation, we understand and exceed the individual travel needs of our clients," said Kirkdoffer. "We offer the resources of an experienced large fleet operator plus the services of a private flight department to provide unparalleled safety, value and service with every flight."
CLA operates one of the largest fleets and widest selection of light, midsize, super-midsize, large and ultra-long-range cabin aircraft available. Its full spectrum of aircraft include Gulfstream II, III, IV and V; Gulfstream 150, 200, 400, 450 and 550; Falcon 2000; Legacy 600; Challenger 300; Learjet 25 and 35; Citation Sovereign, Excel and Bravo; and Hawker HS 800XP.
In addition, by the end of this year , CLA will add to its management fleet a Hawker 800XP, Learjet 60, Citation CJ4 and Falcon 900EX.
About Clay Lacy Aviation
Founded in 1968 by world-renowned and record-holding pilot Clay Lacy, CLA operates one of the largest fleets of charter and managed aircraft in the world. The company's fixed base operator facilities at
Van Nuys Airport in Los Angeles and Boeing Field in Seattle offer aircraft charter, management, sales, maintenance, avionics, and aircraft interior and completion services. CLA offers additional jet charter and management services in Denver, Colo.; Orange County and West Palm Beach Fla.; Hartford, Conn.; and San Diego and Santa Barbara, Calif. CLA is the recipient of numerous industry awards:
"Best of the Best" Jet Charter Service and Aviation Management Company – Robb Report
Diamond Award for Excellence in Maintenance Training/Proficiency – Federal Aviation Administration?
Best Pilot Training Program – Aviation Research Group/U.S. (ARGUS)