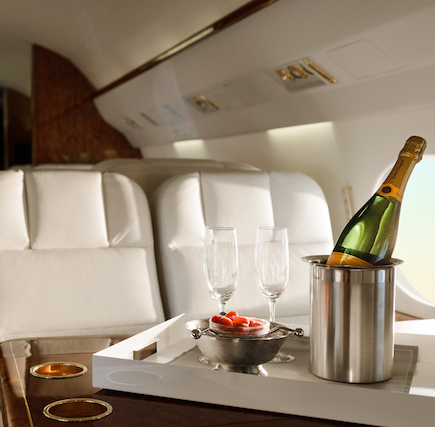 Clay Lacy Aviation Raises the Bar on Charter Revenue
June 30, 2021
Proven over more than 50 years, Clay Lacy Aviation's individual approach to aircraft management delivers the industry's highest quality charter. Owners in our program earn 15-20% more charter revenue annually than they would earn through other aircraft management companies. The analysis proves it.
Here's what makes us different.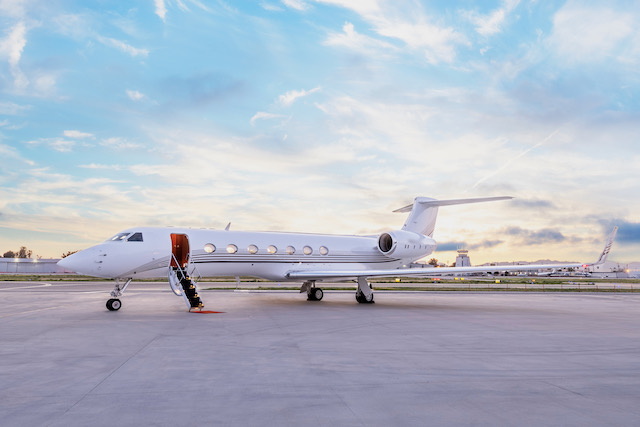 Charter Revenue vs. Hours
At the beginning of each year, we assemble a detailed and comprehensive budget incorporating real-world numbers from our fleet trend analytics. One component is revenue collected from charter. We have a relentless focus on driving quality charter revenue – instead of total hours flown. The latter is a volume strategy, which if deployed intelligently can be a tool to influence cash flow, but one thing is for certain, in a supply rich market, the chase for high volume will create diminishing returns for the aircraft owner. Additionally, simply flying more hours places excess wear and tear on the aircraft while lowering resale value and increasing expenses. As an asset manager, we have a fiduciary duty to ensure you are receiving an optimal return while also maintaining your asset to the highest standards.
Direct vs. Indirect Charter
Many companies don't invest in their own salesforce and depend solely or in large part on indirect charter to meet flight hour goals for their owners, which can lead to the commoditization of the aircraft. This relationship disconnects the charter customer from the management company, where the traveler is working through a third party to source a flight.
Unfortunately for owners who are provided mostly indirect charter, when travel slows, prices drop and so do returns.
Direct charter, on the other hand, describes a relationship where the charter customer is interacting directly with the management company. The majority of our charter flights are direct relationships, which means we deliver more consistent, stable activity for your aircraft at optimum margins from clients who value your aircraft and the onboard service we provide.
With a holistic approach to the role charter revenue plays in the aircraft ownership experience, we help our customers identify how to optimize charter returns.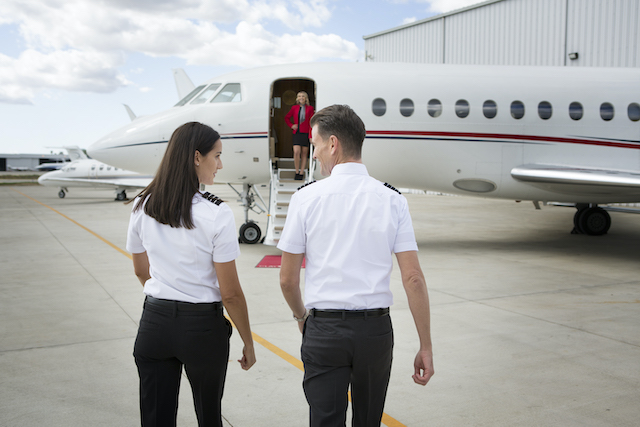 High Quality Charter
Maximizing charter revenue requires high quality charter, referring to flights with average cycles longer than 1.5 to 2 hours and annual total annual usage no more than 300-400 hours a year. This also results in a well-maintained aircraft and happier crew members.
Despite any preconceived notion that many have, flying your aircraft too much can be problematic. Exceeding industry annual use averages results in higher operating costs and lower charter returns. It can also:
Increase maintenance costs
Lower resale value
Place excess pressure on crews, resulting in higher turnover
Aircraft financing limitations
Increase costs by triggering escalation clauses for engine and warranty programs
Loyal, Frequent Travelers
We have invested heavily in building a strong and talented sales and service team who work to cultivate new opportunities and enrich existing customer relationships.
Combined with results-driven marketing programs, we identify and attract loyal, frequent charter customers. Travelers who value having a direct relationship with their provider as well as superior onboard service, a curated charter fleet and working with a company who will always do the right thing for the customer.
Over our 53-year history, we have attracted loyal, frequent travelers, especially through our Clay Lacy Preferred program that rewards customers – encouraging them to come back again and again.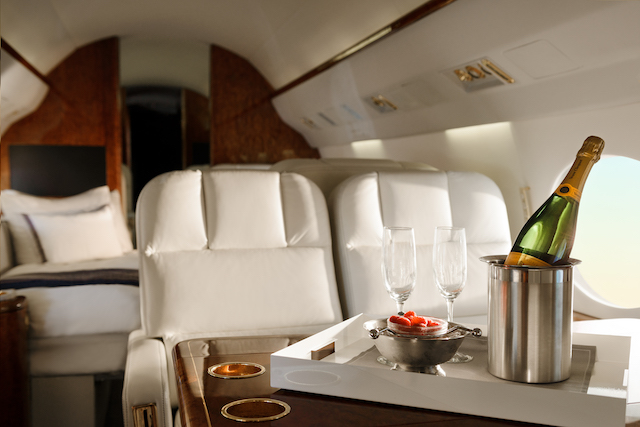 Your jet, like with any of our customers, has a dedicated charter sales executive and flight coordinator. Your sales executive is responsible for driving the desired annual revenue, and your flight coordinator is accountable for crew communication, trip logistics, and coordinating with maintenance to minimize downtime.
Through these carefully coordinated efforts – and more than five decades of experience – Clay Lacy Aviation generates 15-20% more charter revenue for our clients than other aircraft management companies.
Our longevity in the industry, stability and a reputation for outstanding service is unmatched. Our decisions are driven by data, experience and insights. We know what works, and we do what's right for our clients. Always.
---
Are you interested in increasing your charter revenue? Contact our team of aircraft management experts to talk about optimizing your aircraft for greater returns.