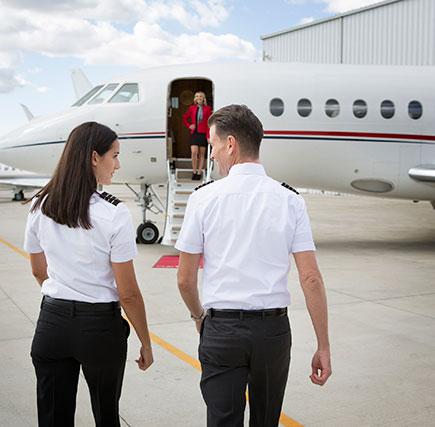 Historic Pilot Shortage: How Jet Owners Can Retain Their Crews
November 4, 2021
The shortage of skilled pilots and aircraft mechanics, abated temporarily by the COVID-19 pandemic, has returned even stronger and is more pressing than ever. Back in 2019, it was the year's top aviation story. Boeing's CEO said that a global pilot shortage was one of the greatest challenges facing the airline industry. A Business Insider headline read: "There's a growing shortage of new pilots for private jets," and went on to suggest that some owners might eventually have to stop using—or even sell—their planes, since there would be no one qualified to fly them.
Then COVID-19 arrived, and commercial and private jet travel plummeted worldwide. In response, airlines parked planes and offered generous early retirement, and around 5,000 pilots said "yes, thank you." And although farsighted professionals in the aviation industry knew the shortfall of pilots and technicians would not simply go away, no one knew when the pandemic would ease and the shortage would resurface.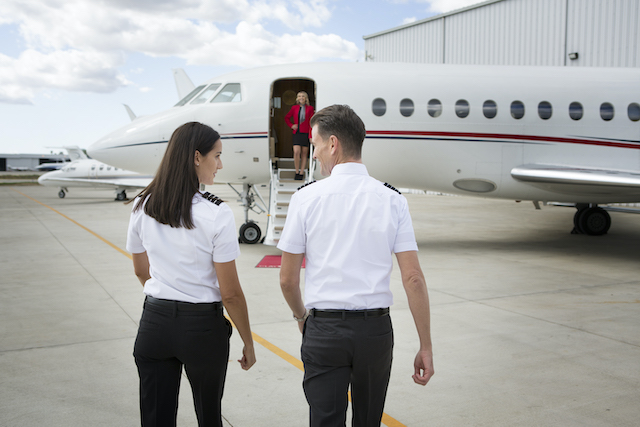 What a Difference a Year Makes
Today, the aviation industry is on an extraordinary rebound as domestic and international air travelers return to the skies. They are flying on commercial airliners, as well as on their own or chartered private jets. In fact, the market for new and preowned private jets is red hot, driven in large part by a surge in first-time buyers. Wait times for new aircraft are much longer, preowned inventories are at historic lows. And there is again an acute need for pilots and maintenance technicians—one study estimates a shortage of 60,000 pilots by the end of this decade. Not to mention the surge of all-new electric aircraft and electric vertical takeoff and landing (eVTOL) expected to enter service the later part of this decade. And while many of those are forecast to be autonomous, there is general agreement that they will all begin as piloted craft. A pilotless future is still a ways off.
Recruiting From the Same Talent Pool
It can take up to two years for licensed pilots to gain the 1,500 hours of flight experience and earn the various certifications to fly a commercial airliner or private jet. Top-tier corporate jet operators have even more demanding requirements, beginning at 3,000 or 4,000 hours of experience. Companies such as Clay Lacy are working to attract and nurture the next generation of aviation professionals through scholarships and other programs. But in meantime everyone in the global aviation industry is recruiting from the same small pool of skilled talent. Everyone in the industry must do more to attract the best and brightest into the aviation field.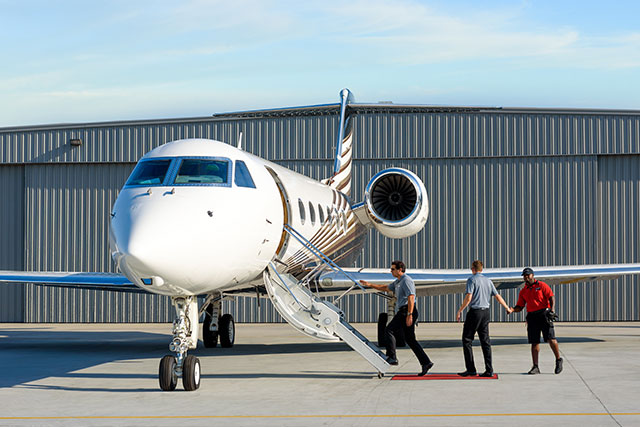 Private Jet Operators Must Compete with Airlines and Cargo Companies
Airlines are rewarding pilots with extremely attractive retention packages and hiring bonuses, on top of the benefits already negotiated by the powerful Air Line Pilots Association. Even some smaller regional carriers, not previously known for high pay scales, are offering large sign-on incentives. Airlines and growing cargo companies like Amazon, FedEx, UPS and others are also aggressively recruiting from private aviation, which has some of the world's most accomplished, and therefore most in-demand, pilots.
Clay Lacy Has Pioneered a Solution
Clay Lacy started work on this problem in 2016, as older pilots began retiring just as traditional sources for experienced replacements, like the U.S. military, were drying up. The company built the industry's first Compensation Analysis Tool, pioneering a data-driven approach that compensates crews with competitive, performance-based salaries and benefits. Clay Lacy also added a full-time corporate recruiter and a compensation analysis coordinator. The result is an innovative, robust methodology that attracts and retains the best pilots and maintenance technicians.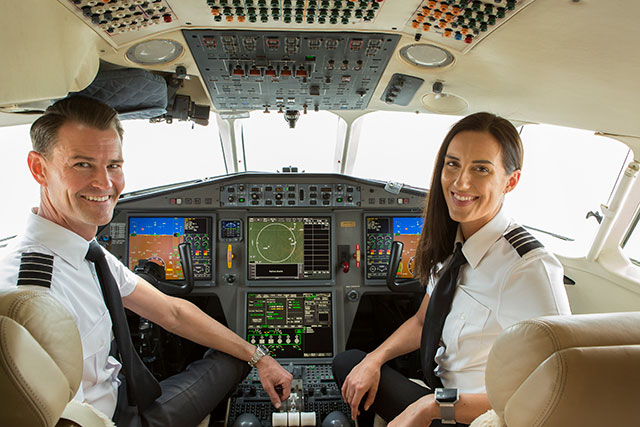 Investing Strategically Keeps Crews Onboard
Successful recruiting and retention are not only about pay and perks, but understanding and addressing each pilot's quality of life concerns. For example, the need for time with families and individual retirement goals. It's also about creating an attractive working environment and corporate culture, offering a greater sense of camaraderie and belonging, more autonomy and the ability to make decisions. These are just as important to crew members as financial compensation.
Measurable Benefits for Business Jet Owners
Investing in their crews also yields quantifiable benefits for jet owners. In addition to saving money, time and hassles through reduced pilot turnover, they can enjoy more reliable charter revenue, and experience consistently excellent onboard personal service. They will be able to build strong, long-term relationships with professionals they know, and who truly know them.
---
To learn more about Clay Lacy's data-driven approach to recruitment and retention, and the benefits for both crews and owners, contact one of our Aircraft Management professionals.