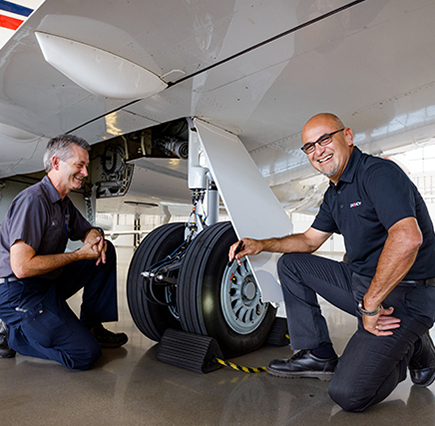 Maximizing Value with Expert In-House Maintenance
Our clients value their time as well as their money, and Clay Lacy's in-house maintenance services save both. Leveraging our more than 50 years of experience, the factory-trained technicians at each of our three FAA Part 145 Repair Stations are local, and ready to respond to last-minute needs. Owners enjoy more uptime, depart on schedule, reduced operating costs, increased charter revenue and conveniently repair or upgrade avionics, entertainment systems and interiors without repositioning flights.
Also, Clay Lacy has strong, decades-long relationships with OEMs and third-party MROs. We competitively solicit quotes to ensure the best possible value for our clients. Their best interest is always our top priority.
Clay Lacy FAA Repair stations.
We serve clients on both coasts with FAA Part 145 Repair Stations and 24/7 AOG mobile response teams.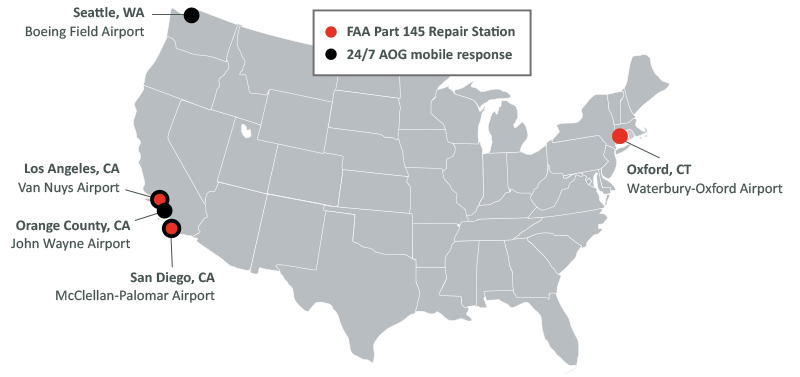 Comprehensive in-house capabilities.
By delivering maintenance locally, we control the many variables that can affect time, cost and quality. The skilled technicians, equipment, tools and parts to properly maintain each client's aircraft are always available onsite.
Airframe, engine and APU maintenance
Line maintenance and inspections
Jet avionics and cabin entertainment
Interior upgrades and refurbishing
$3.4 million onsite parts inventory
Onsite Designated Airworthiness Representative (Van Nuys)
Consistent labor rates.
Clay Lacy management clients are afforded reduced labor rates and do not incur overtime charges for nights, weekends or holidays. We charge one consistent rate, around the clock, 365-days a year.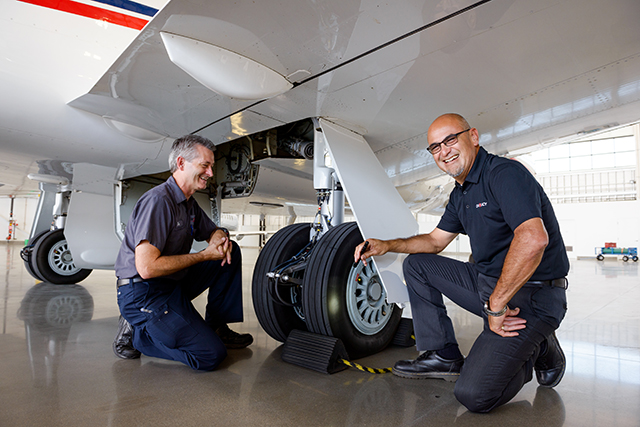 Manufacturer-authorized service.
Embraer Phenom 100, 300, Legacy 450, 500, 600, 650, Praetor 500, 600
Gulfstream Authorized Supplier
Pratt & Whitney Line Maintenance for PW617 & PW535e engines
Avionics and cabin entertainment systems.
Clay Lacy is an authorized dealer to sell, install and service the top brands in jet avionics, Wi-Fi and cabin entertainment solutions.

Custom interiors and refurbishing.
From repairs and refinishing to a complete cabin design and reconfiguration, our master craftsmen create interiors that reflect each client's unique style and enhance the value of their jet.
Lighting conversions and integration
Cabinetry construction and refinishing
Refurnishing and recovering
Custom audio and visual equipment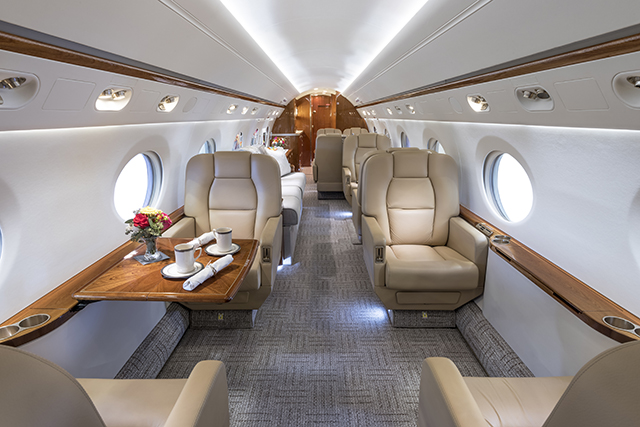 ---
Learn more about the capabilities and benefits of Clay Lacy's aircraft maintenance services.