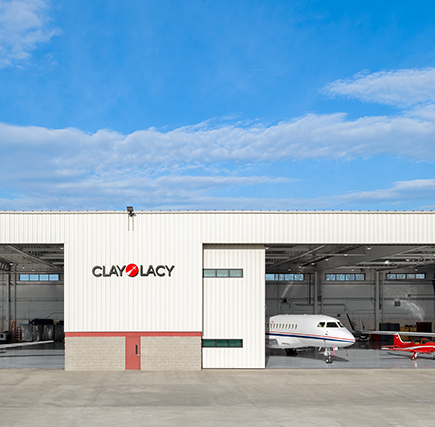 Northeast Aircraft Management Solutions
February 25, 2021
For more than 50 years, Clay Lacy Aviation has been well known throughout the western United States for its personalized aircraft management solutions, but our presence stretches beyond our headquarters in Southern California. We provide private aircraft management, jet charter, FBO and maintenance services in the northeastern U.S. In fact, one third of our U.S. fleet is based at airports along the East Coast in Connecticut, Florida, Massachusetts, New Jersey, New Hampshire, New York and Pennsylvania.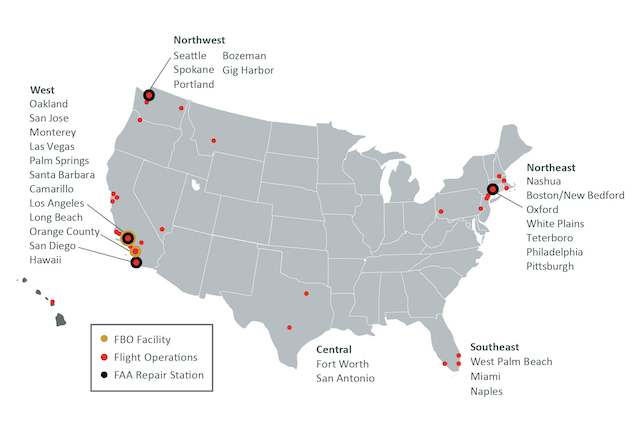 Our Headquarters in the Northeast
In 2015, we opened our 65,000-square-foot northeastern base of operations at Waterbury-Oxford Airport (KOXC) in Connecticut. We received FAA approval to open a Part 145 Repair Station in 2019 and, in 2020, announced an expansion across 13 acres to build a new FBO and larger aircraft maintenance, repair and overhaul facility.
The strategic and continued growth of our facilities and operations in the northeastern U.S. has enabled us to broaden our capabilities and team to include our expert aircraft management solutions.
Northeast Aircraft Management Experts
Senior Vice President Chris Hand leads our Eastern U.S. operations, guiding our flight operations, maintenance, finance and aircraft management teams. His experience after more than two decades in the industry ranges from pilot to president of his own aviation businesses. He brings a wealth of expertise to our aircraft owners – knowing the ins and outs of every aspect of the industry.
Aircraft Management Director Jacob Vernezze moved to our East Coast operation in December 2020, joining us after working with a national private aviation firm where he was regional vice president of account management. Our clients trust Jacob thanks to his financial acumen, industry expertise and proven abilities to meet the exacting needs of aircraft owners, family offices and leading corporations.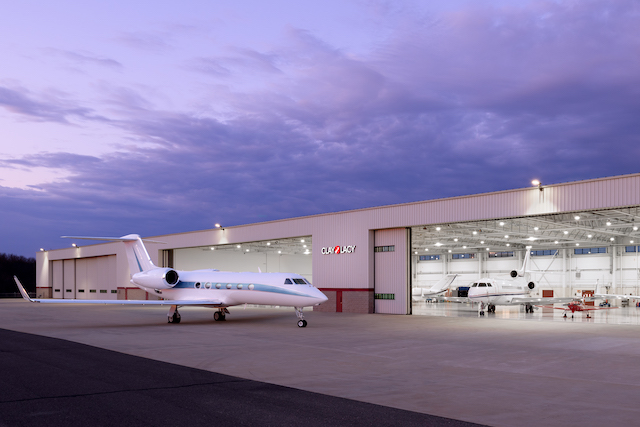 Aircraft Management Solutions in the Northeast
Are you looking for personalized aircraft management solutions closer to home? Clay Lacy Aviation's experts and office in the Northeast provide your personal, 24/7 flight department, delivering superior safety, service and value.
Offering:
Personalized management services for individuals or corporations
Part 91 Support Services
Consistent charter revenue for Part 135 aircraft
Segregated accounting, with detailed reporting and analysis
Fleet purchasing power
Lower operating costs
Carbon offset program
And more
Our managers work proactively with our financial planning, flight operations, maintenance and service teams to ensure our clients enjoy the full benefits of aircraft ownership. They act as a single point of contact for aircraft owners, C-level executives, family offices and flight department personnel, increasing communication efficiency and making it easy for owners.
---
What challenges are you facing when looking for aircraft management solutions near you? Fill out the form below to start a conversation.