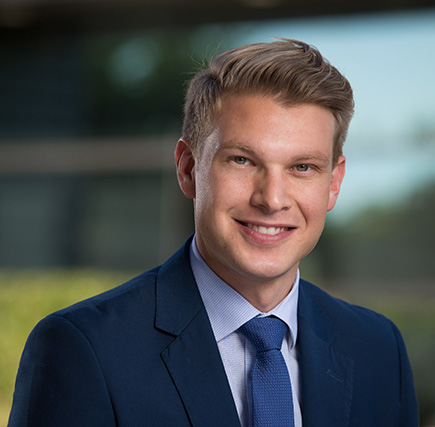 Q&A with Justin Rosen: Transforming the Ownership Experience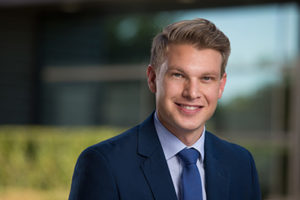 Justin Rosen
Vice President, Aircraft Management & Business Strategy
---
In a recent conversation, Justin Rosen, Clay Lacy's Vice President of Aircraft Management & Business Strategy, discussed how the company is continually enhancing the aircraft ownership experience.
"We optimize every aspect of our management services to serve and support our clients," Rosen said. "Our approach is strategic and client-centric, integrating our world-class team, in-house maintenance, financial planning and analysis, aviation management software, client portal, data analytics and other tools."
Q: What enables Clay Lacy Aviation to deliver a superior aircraft ownership experience?
A: Clay Lacy attracts the top professionals in business aviation today. "Our aircraft management team includes nationally known industry figures," Rosen said, "like Joe Barber, our Vice President of Fleet Development, and Senior Vice President Chris Hand, who leads our operations in the Eastern United States. In fact, everyone on our growing team is an acknowledged expert who supports our clients with their unique knowledge, insights and commitment to service."
Rosen added that team members work closely with each other, with groups throughout the company and, of course, with clients and their crews, to foster what he calls "a flight department feel." Also important, he said, was increasing the number of customer touch points, so the clients have immediate access to discuss their aircraft, ask questions and resolve discrepancies.
Q: Why staff an in-house maintenance team?
A: "By delivering aircraft maintenance in-house, we can control the many variables that can affect time, cost and quality," said Rosen. "The benefits include greater availability, so clients can access their aircraft for personal travel and keep up their charter revenue stream. Also, we do not charge management clients overtime rates for nights, weekends or holidays. They can both lower and better predict their maintenance expenses."
Q: What role does data analytics play in aircraft management at Clay Lacy?
A: The company recently reorganized and re-named the finance and accounting department for managed aircraft to financial planning and analysis to better reflect the value and insight this function provides. "We have converted to a financial planning and analysis model, which goes beyond conventional billing and reporting," Rosen said. "We report and analyze operational data across 500 data points on each plane to identify and capitalize on trends that can lower costs, improve efficiencies or lead us to modify processes."
On the subject of data, Rosen said that the company is capturing and reporting on detailed information, based on a range of metrics, to improve dispatch reliability and lower costs. Analyzing maintenance and performance data from every aircraft in the Clay Lacy fleet, as well as industry figures, the company can apply their conclusions to increase availability and schedule optimization for each client's managed jet.
Q: What other technologies are you deploying to serve aircraft owners and their teams?
A: FL3XX aviation management software.
FL3XX (pronounced flex) is a web-based, automated, aviation management platform. Rosen said that Clay Lacy adopted FL3XX for its advanced sales, operations, dispatch, and communication technologies. The platform ensures accurate, error-free, and up-to-date information, so flights are managed much faster with exceptional reliability.
MyClayLacy client portal.
Clients want instant easy access to the latest information about their plane, schedule, crew, and financial information, from wherever they are, on any device. To meet their needs, Rosen said that the company is working on a significant update to the MyClayLacy client portal to deliver more robust and feature-rich content.
"As an aircraft management company, our focus is to support our owners as a trusted partner they can always count on, " Rosen concluded. "Clients have more reasons than ever to trust Clay Lacy to manage their business jet aircraft."
---
Our proven approach to aircraft management tackles everything from transparent reporting to charter revenue returns. Learn more about how we take the frustration out of ownership, so you can enjoy your jet.


Justin Rosen, Vice President, Aircraft Management & Business Strategy
Justin leads our aircraft management team and guides our strategic initiatives that create greater value for our clients, drive continuous improvement in service offerings, and position Clay Lacy Aviation as the recognized industry leader in aircraft management services. Justin is a commercially rated pilot, holds an MBA from the University of Southern California and is a Magna Cum Laude graduate of Baker College with a BBA in Aviation Management.