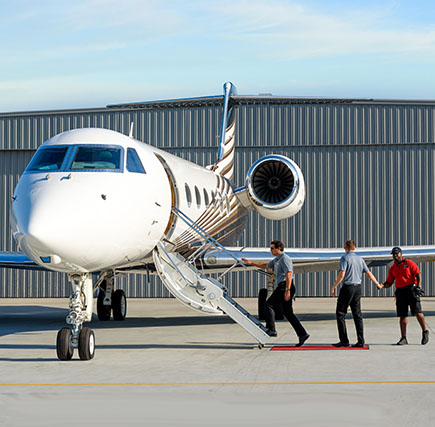 What To Know About Aviation Safety When Chartering A Private Jet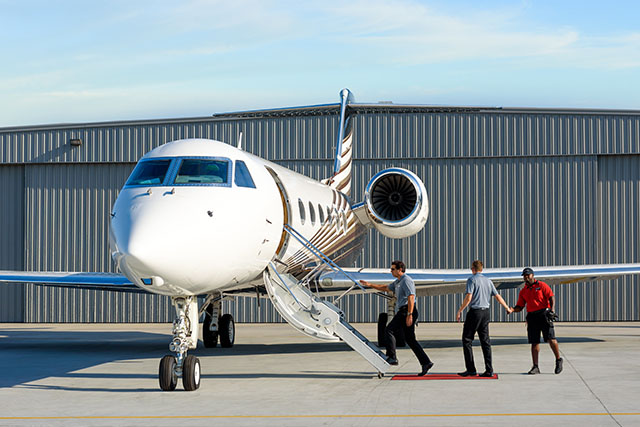 One in three adults experience anxiety or have a genuine fear of air travel, but flying does not need to incite concern. If a charter guest or aircraft owner knows what standards of safety and records of excellence have been met, maintained and surpassed, clients can fly with peace of mind. Not all private aircraft operators are created equal, and for that reason, it is important to ask questions and know what to look for regarding a private aviation company's safety record.
How private jet safety ranks
Corporate aviation businesses can opt to obtain additional symbols of safety that surpass the FAA's necessary requirements. In business aviation, there are three high-level standards of safety: IS-BAO, ARGUS and WYVERN. These three organizations are the world's most recognized safety auditing institutions and acknowledge private aviation companies based on the level of safety achieved. Clay Lacy Aviation ranks amongst the leading private jet operators for achieving the highest aviation safety ratings in the industry. 
For any professional company in the business aviation niche, an organization would be remiss to place safety as anything but a top priority. Developing and maintaining a proactive safety environment is foundational to the history, culture and future of Clay Lacy Aviation. "Look at our mission— to offer the highest levels of safety, service and value," says Ryan Nyssen, Director of Safety at the company. "Safety is the first on that list and highly significant to who we are."
"Safety is the first…and highly significant to who we are." —Ryan Nyssen, Director of Safety

IS-BAO
IS-BAO, or International Standard for Business Aircraft Operations, has three stages of safety auditing that corporate jet companies may pursue. Stage 3, the highest level and the current rating for Clay Lacy Aviation, indicates that safety management systems are thoroughly ingrained in the company's culture and will be sustained over time.
Relevant to the safety culture at any company is an attitude of ongoing excellence and awareness. "Safety is a continuous and evolving process; one where we are constantly exploring new ways to improve," says Ryan. To determine if a company is IS-BAO certified, and at what stage of safety, charter guests and owners should inquire with the the private jet operator directly or check the company's website.

ARGUS Platinum
The ARGUS Platinum and WYVERN Wingman safety symbols are highly respected within business aviation. ARGUS is the most requested symbol of quality for private jet operators and the platinum rating— which Clay Lacy Aviation holds— is the highest certification provided. To verify the ARGUS rating of a private jet operator, charter clients can refer to the ARGUS website. For further information, a TripCheq can be requested that provides information about a specific crew and plane.
WYVERN Wingman
Recognized WYVERN Wingman Operators increase their visibility as an organization which places a high value on the safety of their employees and clientele. Notably, Clay Lacy Aviation has held the WYVERN Wingman safety rating longer than any other operator in the world. WYVERN publishes a report called 'The Wingman Report'— which is a resource for risk-averse corporate clients, brokers and end users.
Clay Lacy Aviation has held the WYVERN Wingman safety rating longer than any other private jet operator in the world.
It is important that a private jet operator procure globally recognized safety ratings, along with displaying a dedication to creating a positive safety environment. At Clay Lacy, clients will travel with certainty, knowing that they are with the industry's best. 
---
How does Clay Lacy find the most experienced and safest in-flight professionals for your aircraft? Click here for insight into how our private jets are crewed.