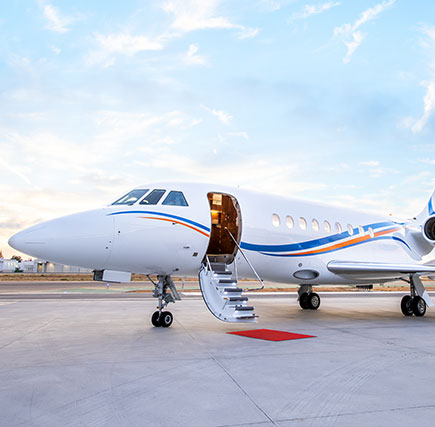 Upgrade Your Travel Experience with Clay Lacy Aviation
September 21, 2021
Since our founding in 1968, business and world leaders, including five U.S. Presidents and a British Prime Minister, have entrusted Clay Lacy Aviation with their private jet charter needs.  Chartering a private jet with us invites you and your passengers on a memorable trip from departure to destination featuring the legendary service from our InFlight Services Team that you expect from Clay Lacy Aviation.
Here are five unique aspects of charter flight you can only get with us.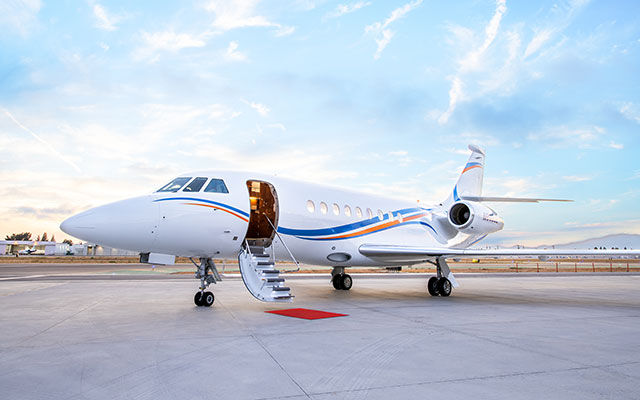 Aircraft Variety and Availability
Clay Lacy Aviation has one of the world's largest, most diverse private jet charter fleets, including models from Bombardier, Cessna, Dassault, Embraer, Gulfstream, Hawker and Pilatus. 
Various models seat anywhere from four to 19 passengers. Certain models sleep between four and six passengers. Range spans from 2,100 nautical miles for regional travel, to more than 7,500 onboard the Gulfstream G650 with non-stop flying to most locations around the globe.  This wide selection of private jets allows you to choose the best aircraft for both your trip and your budget.
With as many aircraft as we have in our fleet, you are sure to find one that meets your needs perfectly.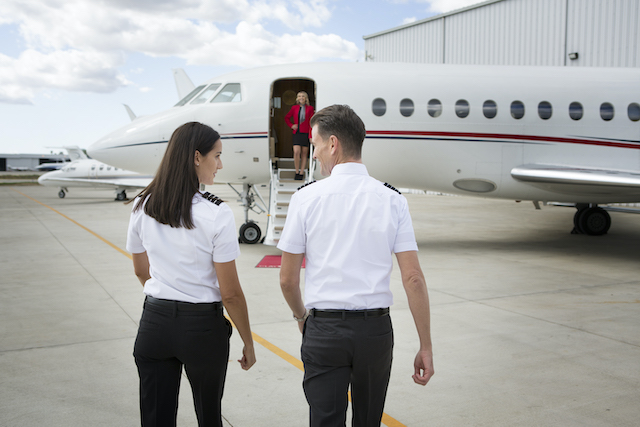 The Industry's Best-Trained Crews
We are the world's most experienced operator of private jets – and our crews are the best in the industry. Pilots complete biannual flight training in state-of-the-art, full-motion simulators as well as annual international, extended overwater and onboard emergency training. In fact, our program is known as the Best Pilot Training Program in the U.S.
Clay Lacy Aviation is also the industry's most awarded private jet charter company, including holding the title for longest-standing Wyvern Wingman operator and being recognized by ARGUS for the highest Platinum level of safety.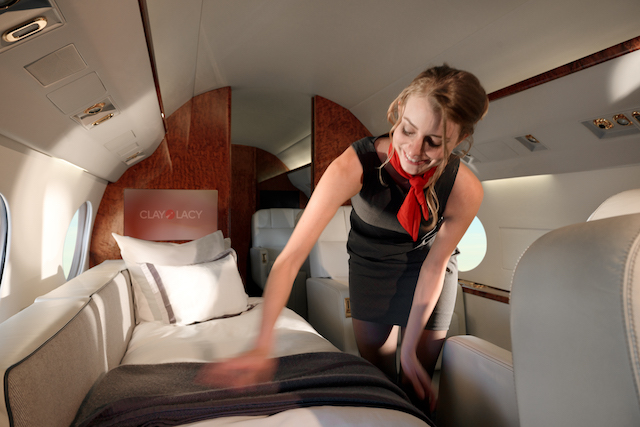 Custom Curated Experiences
Chartering a jet with Clay Lacy Aviation doesn't just get you from Point A to Point B. We ensure every flight is customized to our clients' personal preferences. 
Customization like this only comes from a cabin crew who knows you and your tastes – and Clay Lacy Aviation attendants take time to get to know their passengers.
Crews with Culinary Know-How
Not only are our cabin attendants experts in corporate etiquette and onboard safety, but they are also trained in the culinary arts. 
Dining at 41,000 feet is an elevated experience. One that is artfully designed, ideally sourced and tastefully created. Look no further than our nationwide fleet. 
A Healthy Flight Environment
Clay Lacy Aviation offers a clean, healthy environment from the moment you book your flight to the moment you return home. Our CleanCheck Standard, enacted in early 2020, reimagined every touch point between you and your passengers and our aircraft, employees and facilities to ensure your health and safety. 
Explore how we're raising the bar on clean with our CleanCheck Standard.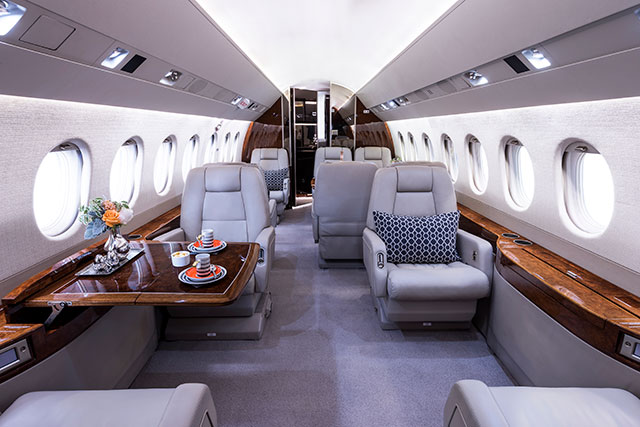 ---
Are you ready to upgrade your charter experience? Contact us or get an instant quote to schedule your next trip.