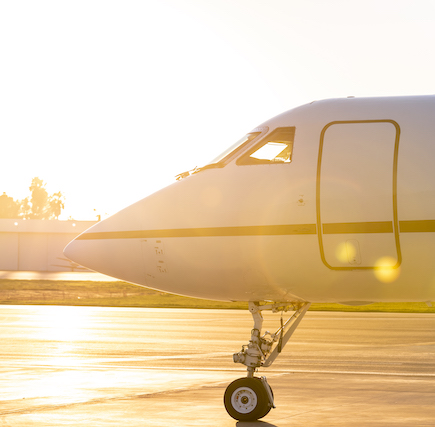 Round Trip, One-Way and Empty Leg Charter Flights
April 20, 2021
Our private jet charter services offer round trip, multi-leg, one-way and empty leg charter flights on one of the country's most diverse fleets of business jets. For more than 50 years, Clay Lacy Aviation has helped clients and corporations find the right aircraft for each and every flight.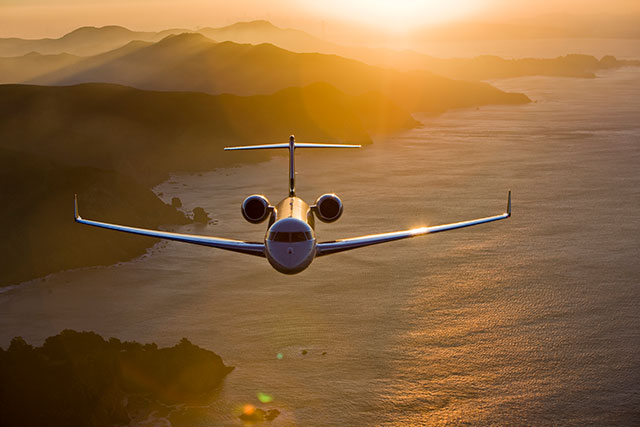 Round Trip
Our round trip charter flights are similar to booking a round trip ticket from Departure A to Destination B on an airline – but that's where the similarities end.
Business jets can pick you up and take you to your destination faster, which saves unnecessary travel time – avoiding traffic both in the air and on the road. There are approximately 5,000 general aviation airports for use by private aircraft in the United States compared to just 500 airports served by an airline. So, when you book your trip with Clay Lacy Aviation, we fly to the airport closest to you. Most of the time, that private airport is much closer than the local commercial airport.
You then depart from a private terminal, known in the industry as a fixed base operator (FBO). Not only will you enjoy the ease of moving through these private lounges, but you will also benefit from our award-winning service – from culinary trained cabin attendants and the professional pilots flying your modern, state-of-the-art business jet.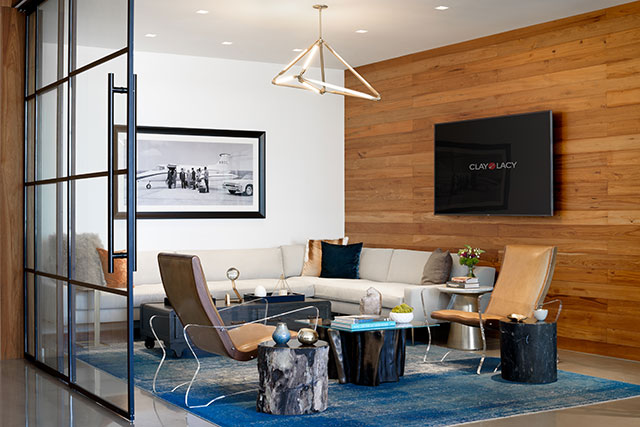 Whether you are planning a day trip for business making multiple stops in one day, or an extended stay vacation with your family, our charter operations ensure your aircraft is ready when you need to fly. Beyond traditional round-trip flights, Clay Lacy Aviation also provides empty leg charter flights and one-way pricing.
Empty Leg Charter Flights
When an aircraft in our fleet needs to move from its home base to another location on a repositioning flight, it flies empty. Empty leg charter flights are sold at discounted rates. While the dates and times of taking advantage of heavily discounted empty leg flights are less flexible, your departure and destination can change so long as your route of travel is in the same general direction as the empty leg flight. For example, an empty leg flight from Los Angeles to New York can meet your needs if you are traveling from Las Vegas to Chicago.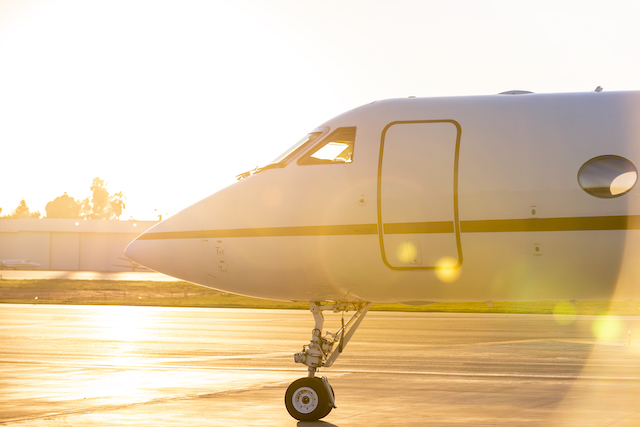 Empty leg charter flights are popular with individuals who often travel to the same destinations, such as a second home or office, and are willing to adjust their travel dates to take advantage of heavily discounted flights.
With Clay Lacy Aviation, you can subscribe to receive custom empty leg alerts, enter your preferred cities or airports, and we will notify you only when these flights are available near you. Set up your alerts, and then sit back, relax and wait for us to notify you of an empty leg charter flight special to your favorite destination.
One-Ways
A one-way trip – from Departure A to Destination B – might sound similar to an empty leg charter flight. However, with one-ways, the plane is not already planning to fly empty, and therefore a one-way is not discounted like an empty leg. One-way hourly rates are typically one-and-a-half to two times higher than round-trip flights because the charter company needs to account for some empty flying to get the plane in position for its next flight. As with all private flying, you are picked up from your departure FBO and flown to your destination, which then ends the charter contract.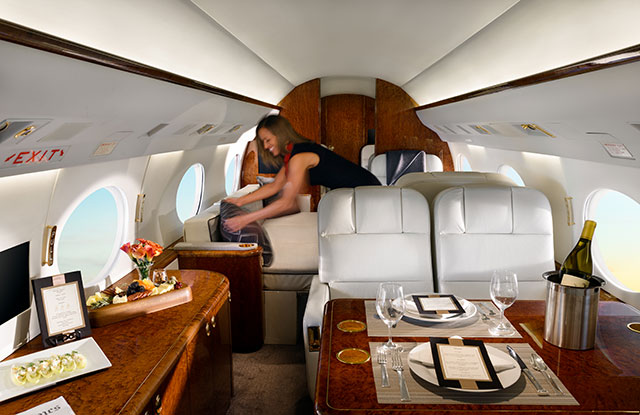 Multi-Leg Trips
Ideal for business teams to charter to and from multiple locations across the country, multi-legs start with a pickup at your departure FBO and make two or more stops during your trip over one or multiple days. A unique difference with Clay Lacy Aviation, is the same plane and crew stays with you for the entire trip, parking at the destination FBOs and waiting for the next leg. If your multi-leg trip requires an overnight, the aircraft and crew will stay with you, providing you and your team the best service experience and maximum flexibility to change your flight schedule to meet your personal or business objectives.
Our charter travel advisors will help you create your flight itinerary, with the right aircraft, that best suits your needs and budget, whether that's a round-trip, multi-leg or series of one-ways.
---
What trips are you planning this year? Book early to enjoy the widest selection of aircraft available. Contact us or get an instant quote.