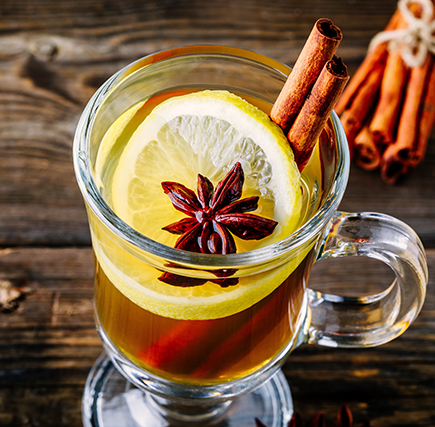 Three fall-inspired recipes for the sky
The weather is not the only thing changing around here. A new season brings with it a new line of fresh produce to prepare and serve at 41,000 feet. Clay Lacy Aviation cabin attendants always strive for excellence, and that means incorporating fresh, seasonal and local food throughout their menu. We asked three of our culinary-trained cabin attendants to share their favorite fall-inspired recipes for the sky, and here is what they created.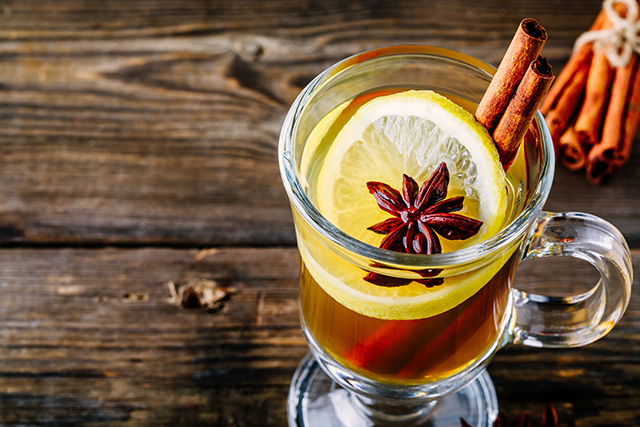 Classic Hot Toddy — Madison Amador
The perfect slow-sipping drink for your next flight to Aspen. This classic cocktail recipe is sweet and warm. The best part about it? It soothes when you're sick.
What you will need:
1 cup hot water
1 1/2 oz. whiskey (I recommend Bulleit Rye Whiskey)
1/2 oz. lemon juice, to taste
1 tablespoon honey, to taste
1 lemon wedge, 1 cinnamon stick, 1 star anise, for garnish
Irish Coffee Mugs, for serving
How to make it:
In a teapot, bring water to a simmer. Pour hot water into an Irish Coffee Mug.
Add the whiskey, honey and lemon juice. Stir until the honey has disappeared. Taste and add honey for a sweeter cocktail or more lemon juice for acidity.
Garnish with lemon, cinnamon stick and star anise.
Cheers!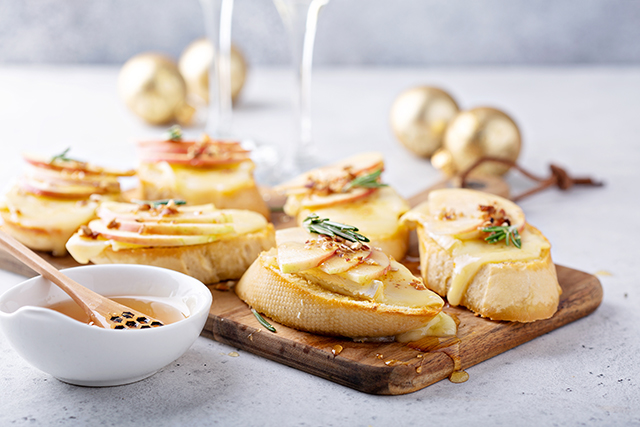 Whipped Feta, Pear and Rosemary Crostini — Allie Coronado
The perfect appetizer for any holiday meal, especially in the sky. The rich, tangy flavors of feta pair perfectly with the sweetness of the Bartlett pear — and with fresh rosemary on top, this appetizer is a delicious way to enjoy warm flavors for fall and winter.
What you will need:
baguette, sliced & lightly toasted
6 oz. crumbled feta
2 oz. cream cheese, softened
1-2 tablespoons olive oil
salt and pepper, to taste
Bartlett pears, thinly sliced
fresh rosemary, chopped
honey
How to make it:
In a blender, whip together feta, cream cheese, olive oil, salt and pepper. Blend until smooth and creamy.
Spread whipped feta on baguette slices.
Top with Bartlett pear slices and rosemary.
Enjoy!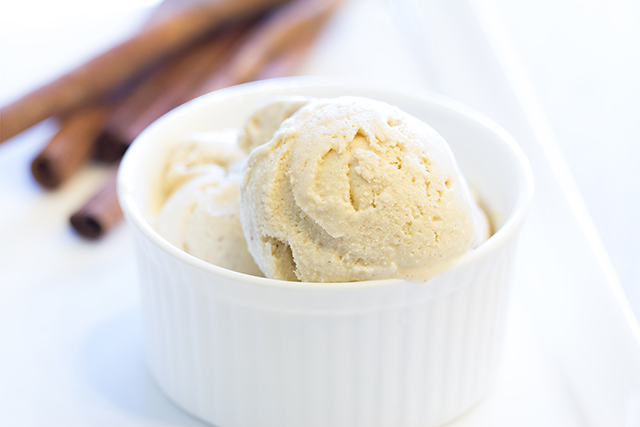 Caramel Apple Pie Cups — Brandi Drain
Just because the winter weather has cooled doesn't mean you need to stop eating cold desserts. With apple pie á la mode as her inspiration, Brandi takes the classic dessert and puts a modern flare on it for a new, aircraft-friendly delight.
What you will need:
1 box of Krusteaz Waffle Cone Mix
PAM cooking spray
DASH Waffle Bowl Maker
Talenti Caramel Apple Pie Gelato
Cinnamon sticks
Sliced Granny Smith apples
Ghirardelli caramel sauce
How to make it:
Follow directions for the Krusteaz to create the waffle cone batter. Spray PAM onto DASH waffle bowl maker.
While DASH is plugged in and preheating, spray with PAM, so the waffle bowl does not stick.
Pour 1/2 cup of batter into waffle bowl maker and gently close.
Allow waffle to cook 3 to 5 minutes and open to test for doneness. Remove waffle bowl with tongs and let cool.
Scoop Talenti Caramel Apple Pie Gelato into the waffle bowl, garnish with cinnamon sticks, sliced granny smith apples and as much caramel sauce as you like.
Mmm!
---
No matter the time of year, our culinary trained crews create a tailored onboard experience for you and your family. Contact a Clay Lacy Aviation travel advisor to book your next getaway and experience our exceptional onboard service this holiday season.