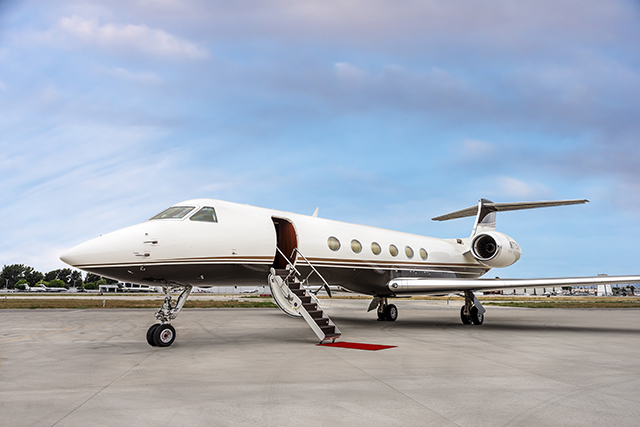 Gulfstream GV in Naples, Florida, Adds to Clay Lacy Aviation South Florida Charter Fleet
Now available for charter, this 12-passenger GV joins a Global 6000 in West Palm Beach and Miami-based Challenger 350 in Clay Lacy's growing South Florida jet charter fleet.
(Los Angeles—August 8, 2019) Clay Lacy Aviation expands its South Florida jet charter fleet with a 12-passenger Gulfstream GV at Naples Municipal Airport (KAPF) in Naples, Florida, where it is the only ultra-long-range business jet available for charter. With its recently reimagined interior, distinctive new livery, and high-speed domestic 4G Wi-Fi, this jet is ideal for nonstop charter journeys throughout the Western Hemisphere, Europe and the Near East. Clay Lacy also charters a 13-passenger Bombardier Global 6000 from Palm Beach International Airport (KPBI), and an eight-passenger Challenger 350 at Miami Opa-Locka Executive Airport (KOPF).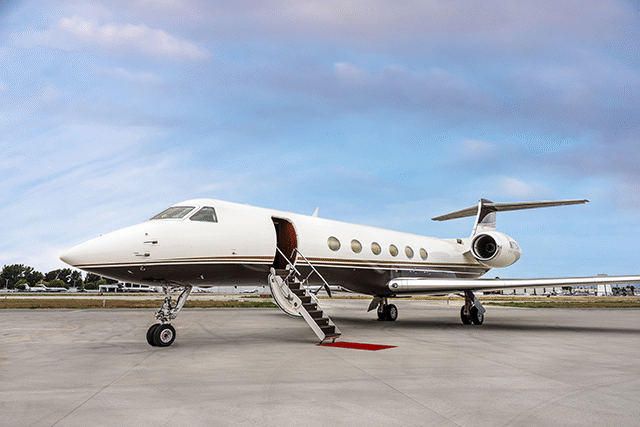 Onboard this stunning Gulfstream GV, everything in the spacious, quiet cabin is designed to enhance the inflight experience, and maximize both comfort and productivity. The three-zone cabin gives 12 passengers the space to work, enjoy movies and music, converse with friends or simply relax. The divans convert into comfortable beds for longer flights.
In addition to high-speed domestic 4G Wi-Fi, the aircraft features four iPads, three interior monitors, Airshow moving map, audio streaming throughout the cabin, and power outlets at every seat. The full galley has everything passengers might desire on a long flight, such as a chiller, conventional and microwave ovens, coffee and Nespresso makers. To ensure privacy, there is a separate crew lavatory and rest area.
For immediate assistance, call +1.818.989.2900, email chartersales@claylacy.com or obtain an instant charter quote.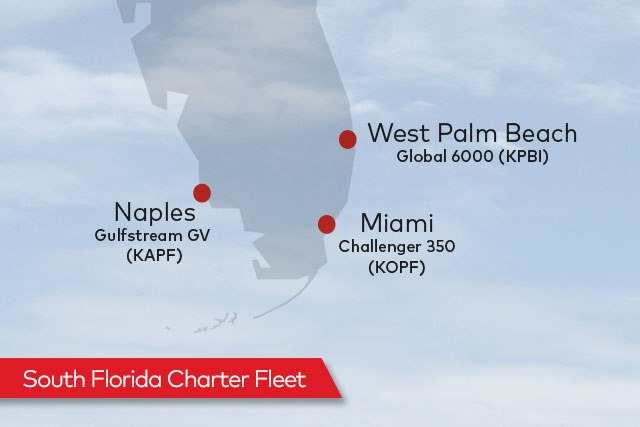 About Clay Lacy Aviation
Founded in 1968 by legendary aviator and industry pioneer Clay Lacy. Today, Clay Lacy Aviation is considered the world's most experienced operator of private jets. Prominent individuals and leading corporations trust Clay Lacy for aircraft management, charter, maintenance, avionics, interiors and FBO services. The company has aircraft operations and regional offices across the U.S., including a full-service FBO at Van Nuys Airport in Los Angeles, and FAA Part 145 aircraft maintenance centers in Los Angeles, San Diego and Oxford, Connecticut. Clay Lacy is the authorized dealer for the Quest Kodiak 100 Series II in the Northeastern U.S. With the most knowledgeable team in the industry, Clay Lacy delivers superior safety, service and value to aircraft owners and jet travelers worldwide. Visit claylacy.com.
Press Contacts
Scott Cutshall
Clay Lacy Aviation
+1 (818) 989-2900 X706
Email
# # #