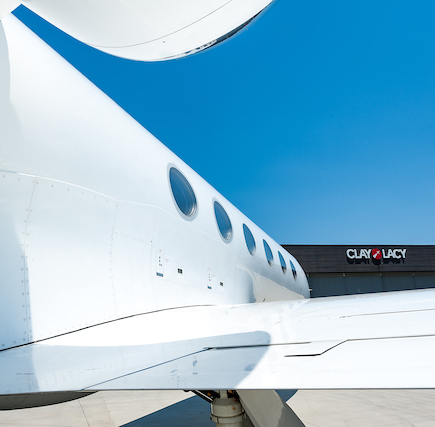 Jet Card vs Fractional Ownership vs Charter: Which is Best for You?
March 16, 2021
Jet cards, fractional ownership or private jet charter… which option is best for you? That's the question we ask ourselves for each charter proposal we develop for our clients. Why? Because we want you to travel with confidence that you are flying with the program that makes the most sense for your budget and trip.
In short, Clay Lacy Aviation charter might not always be the best travel solution for you – and we will make sure you know.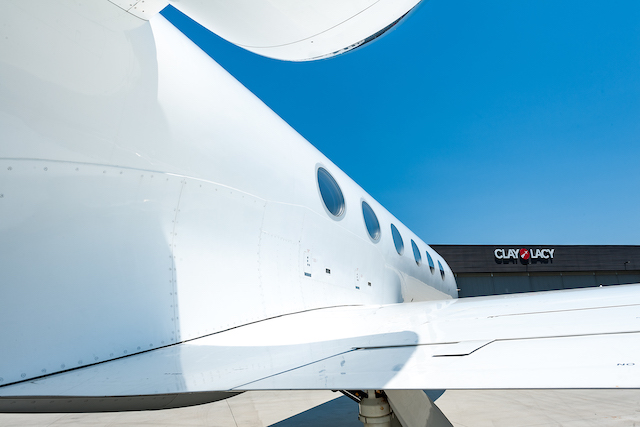 Jet Card, Fractional Ownership or Charter
Outside of owning your own aircraft, the best methods of experiencing private aviation are through jet card programs, fractional ownership or charter.
Jet Card Programs allow you to purchase the future use of an aircraft. Costs are set at a fixed hourly rate, usually at market pricing, but can fluctuate based on your travel needs. Jet cards work well if you know exactly how many hours you plan to fly each year and if that amount is between 25 and 50 hours. Card programs do not include taxes and trip related expenses adding an additional cost to the pre-purchased flight hours.
With Fractional Ownership, you purchase a portion of an aircraft or aircraft type to fly a specific number of hours a year. It's often compared to a timeshare in real estate. Aviation companies specializing in fractional ownership sell these aircraft shares to jets they already own, which ensures an aircraft is nearly always available when you need it.
In addition to the purchase price of the fractional share, you can expect to also pay a monthly management fee and an hourly fee to cover trip expenses, fuel taxes, and other variable fees. Many fractional and jet card programs have peak period prices, around holidays, that are higher than normal, and some have blackout days unless you purchase into a higher tier of membership.
Charter differs from fractional ownership and jet cards in aircraft choice, pricing and availability. When you charter an aircraft with a company like Clay Lacy Aviation or through a charter broker – an individual who matches prospective travelers to available aircraft – you have a larger selection of models to choose from. Hourly charter prices are traditionally lower than jet cards, and significantly less than fractional ownership. And when you charter, you are only paying when you fly. There are no deposits, acquisition costs or membership fees.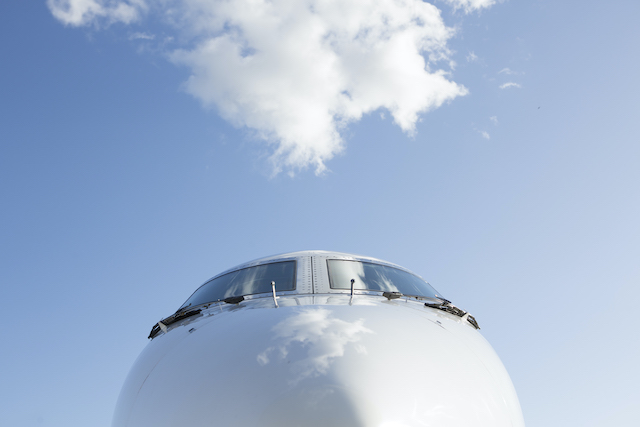 Trip Planning with Clay Lacy Aviation
With Clay Lacy Aviation, you can rely on our straightforward approach to getting you the right aircraft solution for your flight. Like we said earlier, that does not necessarily mean us.
When we do make the most sense for your needs, know that private jet charter with Clay Lacy Aviation offers these added benefits:
A large selection of aircraft which means you might fly a Phenom 300 for a regional business trip and the ultra-long range Gulfstream G650 to reach your international vacation destination. Additionally, if the aircraft you schedule suddenly becomes unavailable, we provide a replacement at no cost.
Pricing is flexible, and, while not always the least expensive of the three options, nearly always falls 20-45% below jet card pricing for round trip flights.
Taxes, fuel and fees are built into our charter quotes, so you know the exact amount you will pay before you ever take off.
Plus, we promise not to take shortcuts with our aircraft – not just for our owners but also for your health and safety. Our philosophy is that an aircraft should fly no more than 400 hours a year, which benefits its health – and yours.
We do not claim to be the best solution for every trip, but we can guarantee when you come to us, we will find the right solution for you.
---
Interested in learning more about charter, fractional ownership and jet card programs? Contact our charter representatives. We are happy to help you find the option that works best for you.