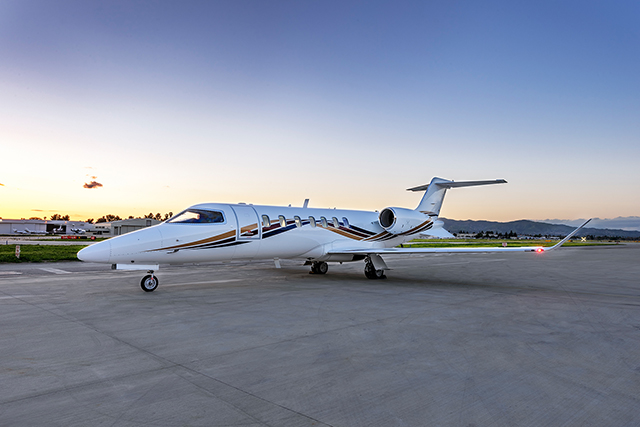 Learjet 70 and Citation Sovereign Join Nationwide Clay Lacy Charter Fleet
Learjet 70 available for charter from Oregon's Portland International Airport, Citation Sovereign charters from Waterbury-Oxford Airport near New York City
(Los Angeles—April 9, 2019) Clay Lacy Aviation has expanded its charter fleet in Oregon and Connecticut with a six-passenger Bombardier Learjet 70 and a nine-passenger Cessna Citation Sovereign with high-speed streaming Wi-Fi. The Learjet 70 is a fast, comfortable choice for travel throughout the continental U.S., Canada and Mexico. It has a range of more than 2,000 nautical miles, providing nonstop flights from Portland to Anchorage, Detroit, Louisville, Atlanta and Cabo San Lucas.
The Learjet 70 onboard experience sets it apart from most other light jets. Large windows fill the cabin with natural light, and the class-leading flat floor makes it easy to move about the cabin. Six leather executive club seats offer the longest seated length in the category, and also recline and swivel, providing added comfort. Passengers can follow their flight in real time with Airshow moving map, control the cabin environment through ergonomic pop-up touch screens and easily connect their devices with plug-and-play entertainment. The cabin also features a refreshment center and a spacious enclosed lavatory with a full vanity.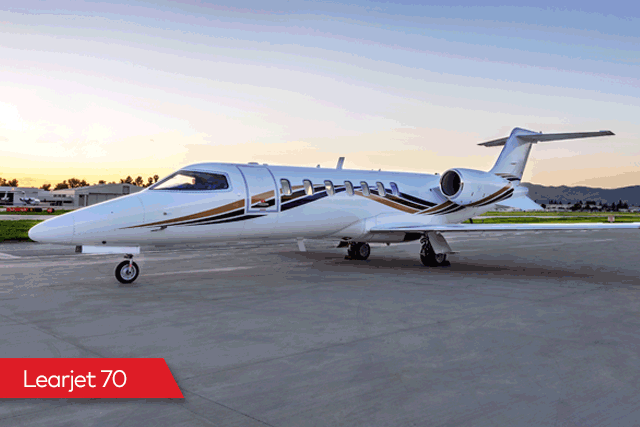 Based at Waterbury-Oxford Airport, the Citation Sovereign is a perfect choice for business or personal travel throughout the U.S., Canada, Central America and the Caribbean. It has a nonstop range of 3,200 nautical miles, offering fast takeoffs and smooth landings even at challenging airports, such as Aspen, Hilton Head and Ocean Reef.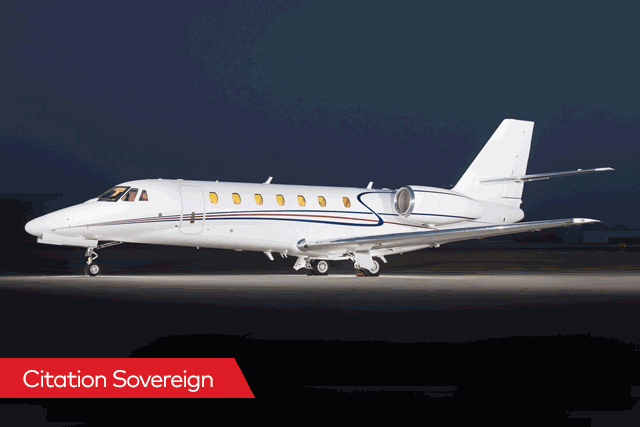 The spacious, versatile cabin features a double-club configuration with eight leather executive seats. Passengers can stream internet content via high-speed Wi-Fi, and enjoy comfort at their fingertips with wireless cabin control. The wide range of amenities includes Airshow moving map, a large enclosed lavatory with full vanity and a refreshment center with lighted counter and plenty of storage. There is ample room onboard for personal belongings, and the temperature controlled baggage compartment holds up to a thousand pounds of luggage.
Learn more about these charter jets at claylacy.com. For immediate assistance, call +1.818.989.2900 or obtain an instant charter quote online.
About Clay Lacy Aviation
Founded in 1968 by legendary aviator and industry pioneer Clay Lacy. Today, Clay Lacy Aviation is considered the world's most experienced operator of private jets. Prominent individuals and leading corporations trust Clay Lacy for aircraft management, charter, maintenance, avionics, interiors and FBO services. The company has aircraft operations and regional offices across the U.S., including a full-service FBO at Van Nuys Airport in Los Angeles, and aircraft maintenance centers in Los Angeles, San Diego and Oxford, Connecticut. Clay Lacy is the authorized dealer for the Quest Kodiak 100 Series II in the Northeastern U.S. With the most knowledgeable team in the industry, Clay Lacy delivers superior safety, service and value to aircraft owners and jet travelers worldwide. Visit claylacy.com.
Press Contact
Scott Cutshall
Clay Lacy Aviation
+1 (818) 989-2900 X706
Email
# # #