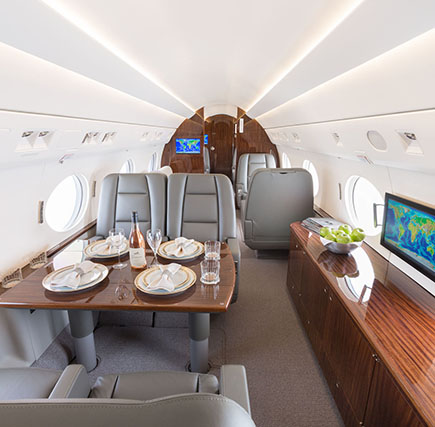 3 Questions To Ask When Chartering A Private Jet          
There are many choices in private jet operators, but how does one know if they will secure the best safety, service, and value when chartering a private jet? Daniel Harris, Regional Sales Manager for Clay Lacy Aviation, shares three insightful tips on what to ask when booking a private jet charter.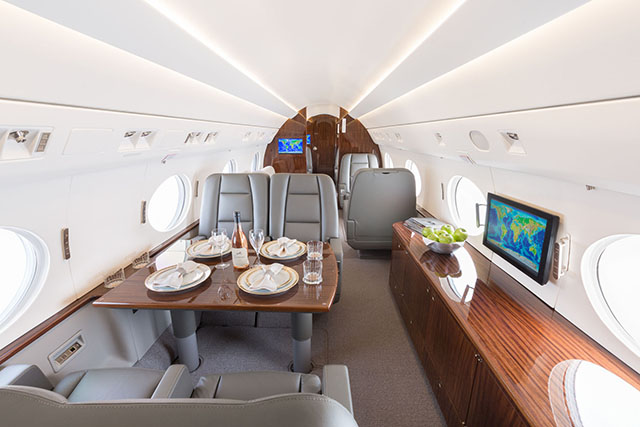 Q: "What happens if I charter a private jet and there is a mechanical issue or the pilots get sick before departure and cannot fly? What will happen to my travel plans?"
A: As convenient, safe, and streamlined as most chartered jet trips are, sometimes the unexpected happens. Pilots get sick or the aircraft has a mechanical issue before departure. Daniel says that when something of this nature occurs, "Most charter companies do not guarantee a replacement aircraft at the same cost. You basically sign a non-refundable agreement and take on that risk yourself."
At Clay Lacy Aviation, policies are different and lean in favor of the client. Clay Lacy considers the client first, and due to the expansive amount of aircraft available, the company offers a substitute aircraft in the event that there is a problem. "The aircraft replacement is at no additional cost to the client," Daniel continues. Experienced pilots are also readily available to fill in when needed— another benefit of choosing an established charter company with a large fleet.
Q: "Does the charter company charge peak period pricing or holiday rates for charter trips?"
 A: Private jet charters are in high demand around holidays, during events like the Kentucky Derby or Sundance, and in the summer vacation season. Some charter operators charge peak-period pricing or raise pricing by 25 percent during holidays.
At Clay Lacy, the same rates apply 365 days a year. "Since Clay Lacy is a full-service company, and one of the only charter operators that can provide for all of your aviation needs, we have many options available to clients," says Daniel. Fleet availability is one reason why a charter guest at Clay Lacy receives a price quote that is unrelated to the day of the week. "We always give our clients the best price; whether that is on a ordinary Monday or a special holiday," confirms Daniel.
Q: "What are the safety records and ratings of the private jet operator?"
A: Not all private jet operators are created equal. FAA regulations establish a baseline, however industry best practices for pilot experience, frequency of simulator training, a company's policies and procedures, and the experience of its team make a significant impact on reducing inherent risks and thus improving safety.
"One question to ask, when chartering a private jet, is asking if the operator has completed the IS-BAO stage three safety audit," advises Daniel. IS-BAO (International Standard for Business Aviation Operations) is an industry code of best practices developed by the International Business Aviation Council to ensure high levels of safety and professionalism. "Clay Lacy has achieved all three stages of the in-depth IS-BAO safety audit and has an exemplary safety record," says Daniel. You can take a look at the IS-BAO audited companies or visit their website.
Summary
The Clay Lacy customer experience goes beyond meeting safety regulations and industry standards. Clay Lacy strives to advance services and safety and does so through investing in support services like that of Fireside Partners Inc. Through that relationship, Clay Lacy maintains access, at all times, to a broad array of emergency support should any unanticipated disruption to service occur. Fireside Partners' President and CEO, Don Chupp, notes that, "Clay Lacy is one of our most admired mainstay customers. Our companies have worked closely together for ten years and anticipate many more years of advancing an already sophisticated and impressive safety program. Clay Lacy consistently develops and matures their capabilities, know-how, and contingency program advancement. Private jet charter clients should always look for a management and charter provider that shows such exemplary dedication to safety."
---
If you have more questions related to booking a charter flight or would like to request a quote, please contact our charter department.