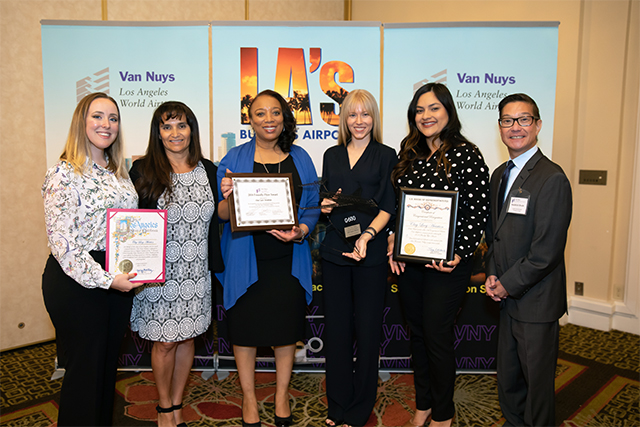 Van Nuys Airport Recognizes Clay Lacy Aviation with Friendly Flyer Award for Seventh Consecutive Year
(Los Angeles — June 18, 2019) Clay Lacy Aviation has been honored as a legacy recipient of the Friendly Flyer Award from Los Angeles World Airports. The Friendly Flyer Award recognizes jet operators with the highest levels of compliance with the Quiet Departure Program, Van Nuys Airport's voluntary noise reduction initiative, over and above mandatory noise regulations. Clay Lacy is a legacy winner, having earned this distinction every year since the award was instituted in 2012. The 2018 award winners were recognized at a luncheon at the Airtel Plaza Hotel in Van Nuys on June 13.
"I congratulate Clay Lacy on their seventh consecutive Friendly Flyer Award," said Flora Margheritis, Van Nuys Airport Manager. "I am grateful to Clay Lacy and all this year's winners for their continuing efforts to make Van Nuys Airport a great neighbor in the San Fernando Valley."
"We are delighted to be a legacy winner of this award," said Veriar Collins-Jenkins, VP Charter Services, Clay Lacy Aviation. "We also salute our fellow winners who share our commitment to reducing noise levels, benefiting Van Nuys and other cities near the airport."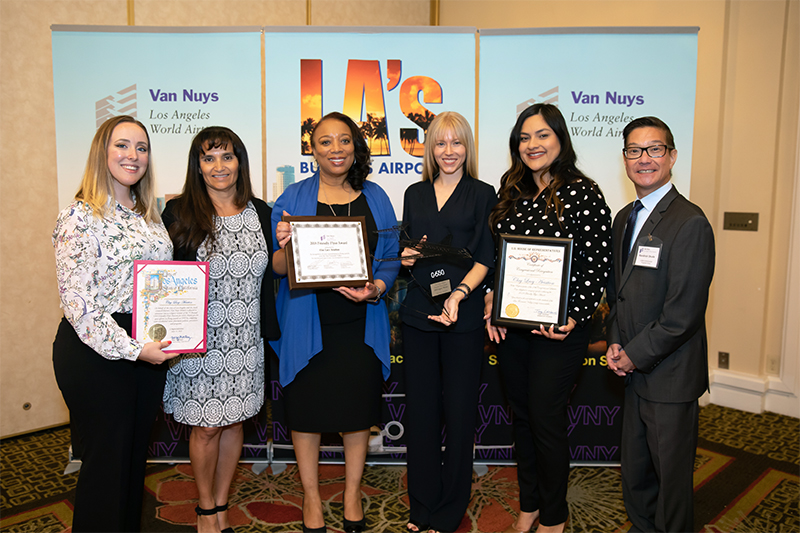 About Clay Lacy Aviation
Founded in 1968 by legendary aviator and industry pioneer Clay Lacy. Today, Clay Lacy Aviation is considered the world's most experienced operator of private jets. Prominent individuals and leading corporations trust Clay Lacy for aircraft management, charter, maintenance, avionics, interiors and FBO services. The company has aircraft operations and regional offices across the U.S., including a full-service FBO at Van Nuys Airport in Los Angeles, and FAA Part 145 aircraft maintenance centers in Los Angeles, San Diego and Oxford, Connecticut. Clay Lacy is the authorized dealer for the Quest Kodiak 100 Series II in the Northeastern U.S. With the most knowledgeable team in the industry, Clay Lacy delivers superior safety, service and value to aircraft owners and jet travelers worldwide. Visit claylacy.com.
Press Contacts
Scott Cutshall
Clay Lacy Aviation
+1 (818) 989-2900 X706
Email
# # #