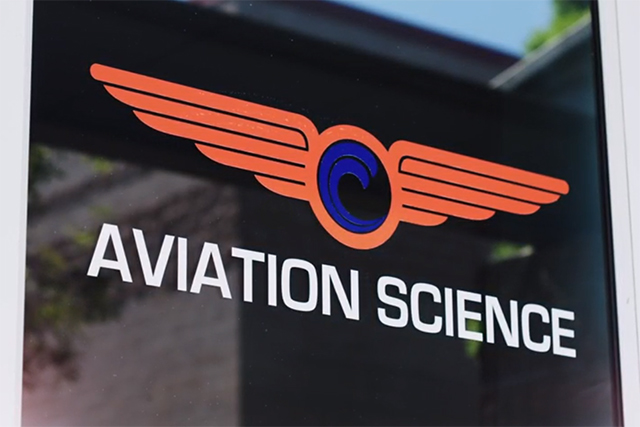 Orange Coast College Aviation Students Awarded Pilot Scholarships from Clay Lacy Aviation
Now in its third year, Clay Lacy Pilot Scholarship Fund helps students earn private, instrument and commercial pilot license, and pursue careers in aviation
(Costa Mesa, Calif.—July 2, 2019) Clay Lacy Aviation is delighted to announce that Katie Kirby and Joseph White are the two newest recipients of the Clay Lacy Pilot Scholarship at Orange Coast College (OCC) in Costa Mesa, Calif. Katie and Joseph are pursuing their private pilot license through the Orange Coast College Aviation Science program. The scholarship recognizes the dedication and hard work of four OCC aviation science students each year. Funds are used to lower the costs of flight training, allowing students to earn their private, instrument or commercial pilot license.
Clay Lacy Aviation established the annual scholarship in 2017 to partner locally with Orange County public education institutions that train and nurture future aviators. To date, more than $32,000 has been distributed through the scholarship program, helping support six students and the OCC Flight Team, which competes in events conducted by the National Intercollegiate Flying Association.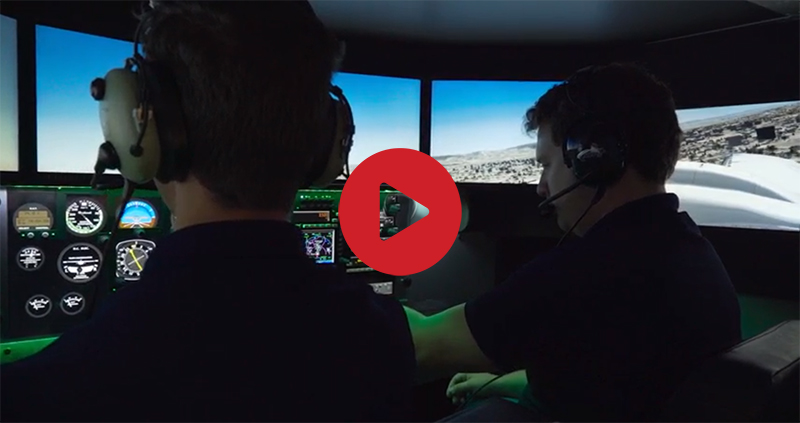 "When companies like Clay Lacy are involved, it helps us hone our program so our students are better prepared to enter and succeed in the workforce," said Daniel Shrader, Dean of the School of Technology at Orange Coast College. "We look forward to continued collaboration with Clay Lacy as we educate the next generation of aviation professionals here in Orange County."
Scholarship winner Katie Kirby makes presentations to other aviation science students and is co-captain of the OCC Flight Team. She will soon take her private pilot check ride, the comprehensive examination to earn her private pilot license. Joseph White is working through the cross-country flight phase of his training ahead of his private pilot check ride and participates as a member of the OCC Flight Team. He works with fellow students and is in the top five percent of his class. Among previous scholarship recipients, Andrea Hernandez has earned her private pilot license and joined the flight team, and Taylor Wilson, Lex Lizotte, and Soraya Eftekhari are also preparing for their private pilot check rides.

About Orange Coast College
Located in Costa Mesa, California, Orange Coast College is a leading two-year institution, with a highly regarded aviation program. Students earn their Associate of Science degree in addition to their private, instrument and commercial pilot licenses. Graduates go on to complete their studies at a four-year university or pursue a certified instructor rating which allows them to teach others to fly. The curriculum prepares them to become professional pilots or pursue a wide variety of other aviation careers. Program information is available online at orangecoastcollege.edu.
Clay Lacy Scholarships
Clay Lacy Aviation gives back by fostering the next generation of aviation professionals. In addition to Orange Coast College, Clay Lacy offers pilot scholarships through the University of North Dakota's School of Aerospace Sciences and the Flight Path Museum and Learning Center in Los Angeles. The company also offers scholarships to students attending the LAUSD's North Valley Occupational Center Aviation Mechanics School. Learn more about Clay Lacy's scholarship opportunities at claylacy.com.
About Clay Lacy Aviation
Founded in 1968 by legendary aviator and industry pioneer Clay Lacy. Today, Clay Lacy Aviation is considered the world's most experienced operator of private jets. Prominent individuals and leading corporations trust Clay Lacy for aircraft management, charter, maintenance, avionics, interiors and FBO services. The company has aircraft operations and regional offices across the U.S., including a full-service FBO at Van Nuys Airport in Los Angeles, and FAA Part 145 aircraft maintenance centers in Los Angeles, San Diego and Oxford, Connecticut. Clay Lacy is the authorized dealer for the Quest Kodiak 100 Series II in the Northeastern U.S. With the most knowledgeable team in the industry, Clay Lacy delivers superior safety, service and value to aircraft owners and jet travelers worldwide. Visit claylacy.com.
Press Contacts
Scott Cutshall
Clay Lacy Aviation
+1 (818) 989-2900 X706
Email
# # #