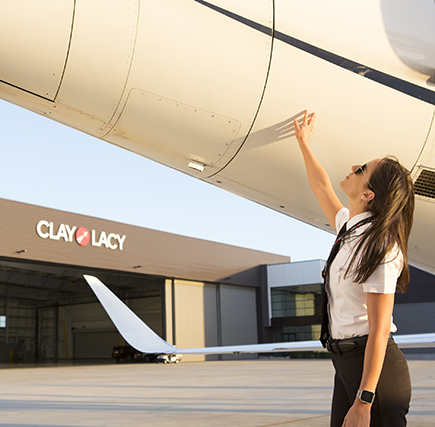 A long-term strategy for crew recruitment and retention
Quality of life. Compensation and retirement benefits. Scheduling flexibility. Predictable career paths. These are among the complex and interrelated reasons why many pilots leave aircraft management and jet charter companies for jobs at commercial airlines or corporate flight departments. Many others choose not to pursue business aviation opportunities at all. Simply put, pilots are leaving and there are fewer qualified replacements to fill those positions.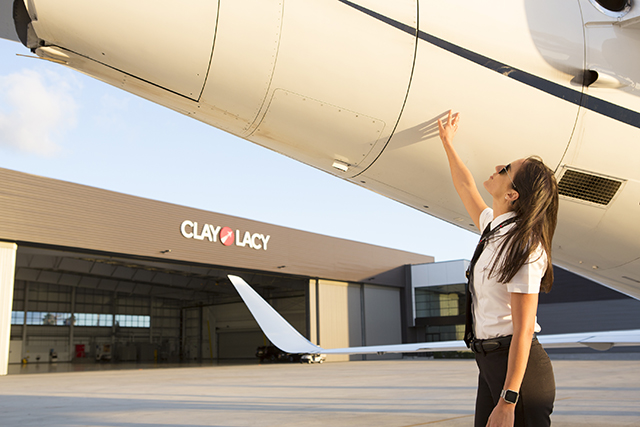 The solution is as complex as the problem, says Chris Broyhill, PH.D., CAM, Senior Vice President 91 Operations and Texas Region Development at Clay Lacy Aviation. "It is not just a matter of pay raises, perks and retirement contributions," he says. "This requires a proactive, strategic, holistic approach, and that is what we are developing here at Clay Lacy."
Chis Broyhill is a highly regard industry expert whose groundbreaking, in-depth research on recruitment and retention was first presented in 2017 at the NBAA Business Aviation Convention and Exhibition. His mission at Clay Lacy is to ensure a consistent, long-term supply of highly skilled and motivated pilots, cabin attendants and maintenance technicians, who are committed to business aviation and to their careers at our company.
How did recruitment and retention become a major problem for business aviation companies?
It built slowly, becoming a perfect storm in 2015-2016. As airlines were expanding and merging they offered higher pay and more attractive benefits. Older pilots were retiring just as traditional sources for skilled pilots, such as the U.S. Air Force, began to dry up. There used to be more pilots than good jobs. Now that is reversed.
What are the key issues for recruitment and retention?
Compensation and retirement are major factors. The Airline Pilots Association has used its collective bargaining power to negotiate very attractive packages, with predictable career paths, for their pilots, so business aviation companies need to step up. There are also less concrete issues, which you can group under "quality of life," running the gamut from the impact their flying schedule has on their family to whether they feel valued and recognized for their contributions to their company.
Why would pilots want to stay in business aviation?
All things being equal from a compensation and benefit standpoint, business aviation companies in general, and Clay Lacy in particular, offer a greater sense of family, camaraderie and belonging. There is more autonomy and the ability to make decisions. Pilots also enjoy more personal interaction with passengers and fellow crew members. They are not just a number, like at the airlines.
What is your methodology for overcoming these challenges at Clay Lacy?
Our work is proprietary, of course, but I can tell you that it is an active, multi-faceted approach, addressing everything from compensation to our own corporate culture. Also, this is about people—not as a monolithic group, but as individuals—whose professional and quality-of-life needs naturally shift over time as their priorities or aspirations change, experience significant life events, and at some point begin thinking about retirement.
I can also tell you about the very real benefits to our aircraft management clients. Reducing pilot turnover not only saves money but provides higher charter revenue and improves the ownership experience, and onboard service, building trusted relationships with professionals they know, and who truly know them.
---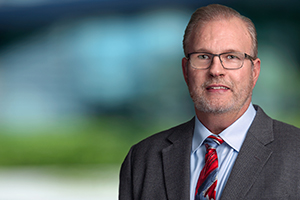 About Chris Broyhill
Chris has more than 35 years of aviation experience, and for the past 17 years has held leadership positions at several business aviation companies. He is a retired USAF lieutenant colonel and fighter pilot, and an Outstanding Graduate of the USAF Fighter Weapons School. He is also a published author, writing articles for industry publications and four aviation thriller novels. Chris sits on the NBAA Business Aviation Management Committee and is an NBAA Certified Aviation Manager (CAM). He holds a B.S. in Computer Science from the U.S. Air Force Academy, an M.A. in National Security Studies from California State University at San Bernardino, and a Ph.D. in Aviation from Embry-Riddle Aeronautical University.