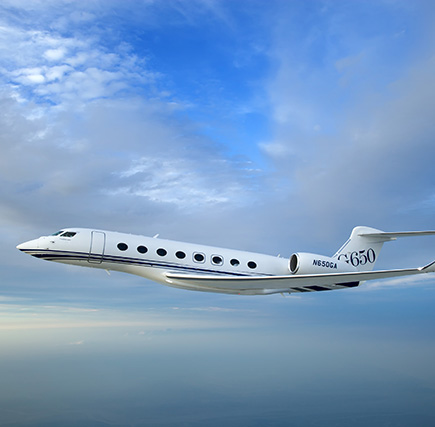 This Is the Best Time in Years to Buy a Business Jet
What's behind the buyer's market and how you can benefit
If you missed recession-era opportunities to buy a business jet for a much lower cost, the pendulum has swung back your way. According to the UBS Business Jet Survey, prices for new and pre-owned aircraft have returned to 2009 lows, and will likely stay there through this year. Before you reach for your checkbook, however, you'll want some background—beginning with some of the reasons why the jet market is stuck at low altitude while the equities market soars.
Four Factors Driving Prices Down
There are fewer buyers in an uncertain economy. The new and used aircraft market is global, and while the U.S. economy is doing reasonably well, much of the rest of the world is lagging. China, the Middle East, the Eurozone—Brexit isn't helping either.
There are a lot of planes out there. According to the General Aviation Manufacturers Association, more than 15,000 business jets have been delivered since 1994, with a peak before the economic meltdown of 1,317 planes in 2007. Even 25-year-old corporate jets typically have fewer than 12,000 hours on them. Properly maintained, their airframes will easily have a life of 25,000 hours, or more.
Manufacturers are reluctant to slow production. Long development lead times, loss of talent, and market perception, are just some of the reasons manufacturers hesitate to cut production. Instead, they discount their prices. So even though list prices for factory-new aircraft have increased steadily since 2012, you can acquire a new jet today for much less than four years ago. For example, you can purchase a new Gulfstream G450 for under $29 million, and a G550 for less than $47 million.
Some buyers balk at pre-2008 jets requiring avionics and interior upgrades. This is a misperception that masks an opportunity. You can buy and then modernize an older jet for millions less than the cost of a newer plane with identical features and capabilities.
Is Owner a Private Jet Worth It?
S&P 500 companies using private jets outperform those that don't by 70%; and 95% of Fortune magazine's 100 best places to work use private planes according to www.noplanenogain.org
Attractive Financing and Low Fuel Costs
Business jets are more cost-effective than they have been in years. Historically low interest rates allow attractive financing, and operating costs have declined as well, thanks to low fuel prices—typically the biggest single line item of direct operating cost. And, of course, new jets are becoming increasingly fuel efficient.
Moving from Factional to Whole Ownership
When jet prices were high, some buyers turned to fractional jet ownership programs. The world has changed, and if you are exiting a fractional program and fly more than 150 hours annually, whole ownership will offer greater flexibility and personalization at a much lower total cost.
What Will Your Jet Cost to Operate?
Purchase price is just one factor in the cost of ownership. Operating costs include fuel, insurance, crew, maintenance and other expenses. The good news is you can offset these costs by making your plane available for charter when you're not using it. For an idea of what your true operating costs might be, here are five examples of jets in different price ranges.
Estimating Your Annual Operating Costs
Jet Size
Model
Operating Expenses
Charter Offset

Operating Expenses with Offset
Light
Learjet 45XR
$1 194 339
$549 100
$645 239
Mid
Hawker 800XP
$1 381 254
$557 175
$824 079
SuperMid
Falcon 2000EX EASy
$1 565 941
$775 200
$790 741
Large
Gulfstream G450
$2 089 658
$1 009 375
$1 080 283
Long-Range
Gulfstream G550
$2 230 632
$1 372 750
$857 882
1. Assumes 200hrs/y Owner, 200hrs/y Charter
2. Does not include cost of capital, depreciation, property taxes or tax shields
3. Includes Wi-Fi, engine and APU programs, avionics warranty and subscriptions
What if You Want to Sell a Jet?
If you have an aircraft to sell, you may be discouraged. Don't be. Even in a slow market you can get a good price for your plane. If you are upgrading don't focus on the lower price you're getting for your aircraft. Focus on the lower price you're paying for the next jet. The spread is what matters and it's less in a down market. The key is to partner with an established business aviation firm that has a global reach to find qualified buyers or sellers.
That leads us to the most important conclusion: the tremendous insights a full-service business aviation company brings in helping you buy, manage, maintain or sell a private jet. They are familiar with the real-world costs of ownership, and will be with you after the acquisition to ensure you made the right purchase.
Expert Guidance Yields Maximum Value
When it comes to jets, nothing should be taken for granted. A successful sale or acquisition demands extensive operational and regulatory knowledge, constant attention to crucial details, and global contacts and business relationships to find and capitalize on every opportunity. Jet ownership is complex, requiring expertise in safety, crew recruitment, flight coordination, avionics and airframe maintenance, insurance, regulatory issues and international handling, and a host of other specialized areas.
Founded in 1968, Clay Lacy Aviation has owned and operated, bought and sold, nearly every make and model of business jet, and established strong relationships with buyers, sellers, and market leaders worldwide. Considered the world's most experienced operator of private jets, Clay Lacy offers jet charter, aircraft management, sales and acquisitions, refurbishment and modernization, and maintenance services. In addition, the company has a fixed-based operation (FBO) and FAA repair station at Van Nuys Airport in Los Angeles and Seattle Boeing Field, as well as maintenance facilities in San Diego.
With one of the largest fleets of managed aircraft in the United States, Clay Lacy is uniquely positioned to help you purchase and operate the right jet at the best price, provide consistent charter offset and ensure you have the best ownership experience.
Timing Is Everything
This buyer's market won't last forever. Prices will stabilize and then increase, and interests rates can only go up. If you are interested in a business jet aircraft, there may never be a better time to buy a business jet. The sales experts at Clay Lacy are ready to help.
CALL OUT
"A buyer's market continues. Global events and struggling economies keep downward pressure on much of the market."
—Vref Market Leader Report Q1 2016
CALL OUT
"The cost of proper representation is forgotten far sooner than the pain of being poorly represented."
—Richard Hodkinson, Clay Lacy Aviation