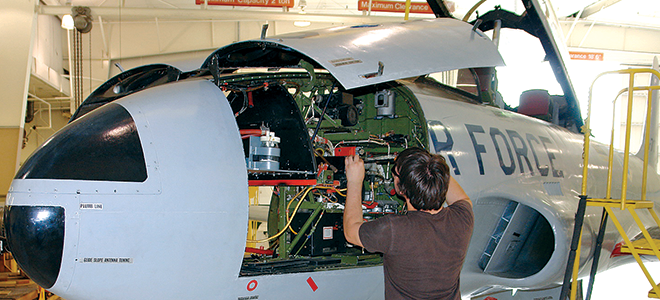 Clay Lacy Aviation Launches Annual $10,000 Scholarship Program for Students at Los Angeles' Leading Aircraft Mechanics School
Offering day and night classes, the Aviation Center located at Van Nuys Airport prepares graduates for high-skilled jobs in business, commercial and military aviation.
(Los Angeles, Calif. – September 29, 2015) Clay Lacy Aviation has awarded $10,200 in scholarship funds to 24 students enrolled at the Aviation Center (AV-Center), a leading aircraft mechanics school located at Van Nuys Airport and operated by the Los Angeles Unified School District's (LAUSD) Division of Adult and Career Education. Recipients were selected based on their higher education goals, academic achievements and community involvement.
"We are excited to help develop the next generation of aircraft mechanics and attract more
high-skilled, high-paying jobs to Los Angeles," said Clay Lacy Aviation President and CEO Brian Kirkdoffer. "Aircraft maintenance is one of the most important jobs in the aviation industry. This program is ranked among the top in the nation and enables graduates to land great jobs working on private, commercial and military aircraft."
The scholarship funds will be awarded in fall 2015 to help students cover the costs of tuition, books, tools and certification exams. Clay Lacy Aviation has a long history of hiring graduates and donated two iconic business jets (a Learjet and Gulfstream) to the school in 2014. The scholarship program was announced last February at the groundbreaking ceremony for the company's new 6-acre development at Van Nuys Airport.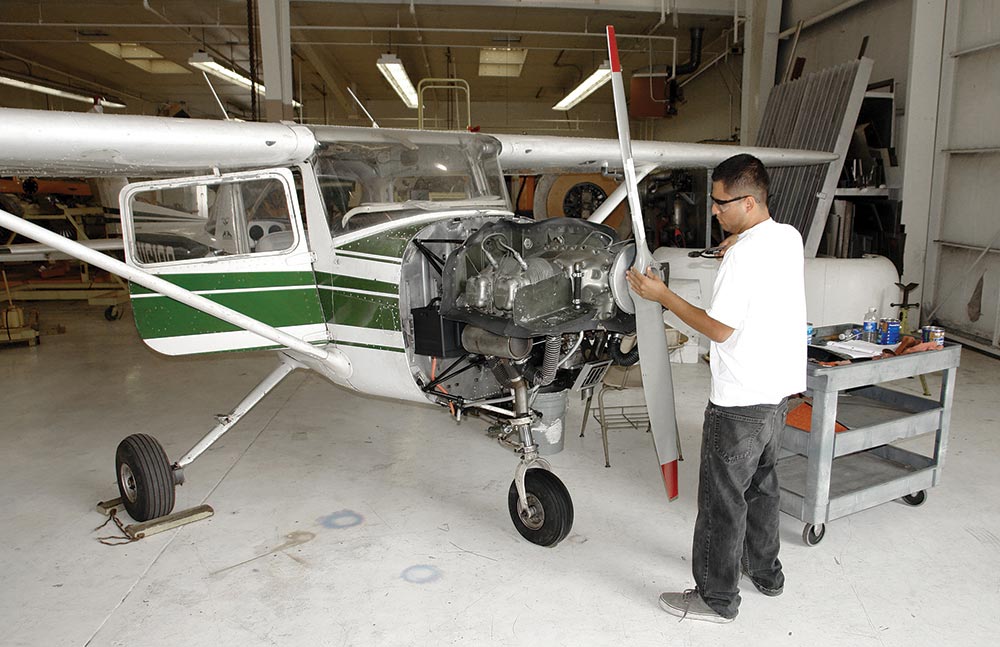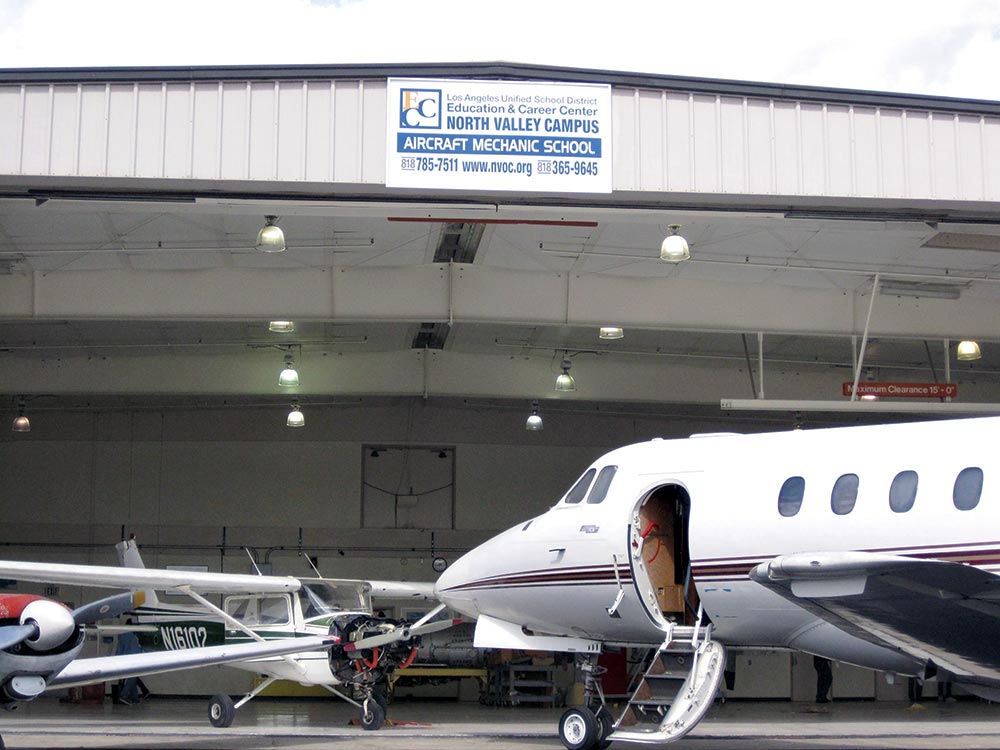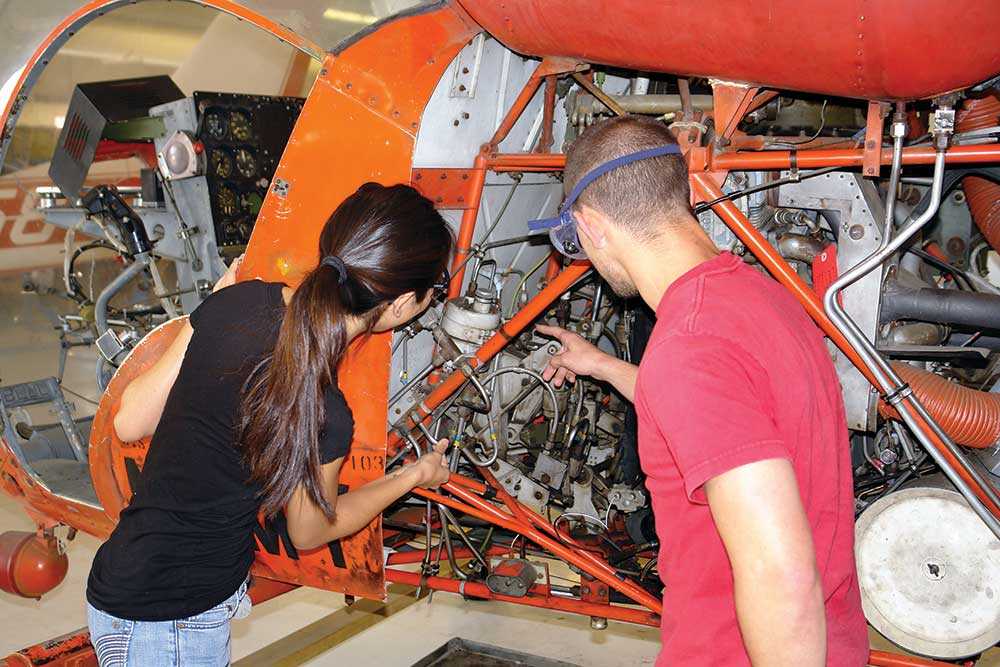 Offering both day and evening classes, the AV-Center recently reinstated its once thriving night program, which was eliminated in 2012 due to LAUSD budget cuts. Evening classes started on Aug. 19, 2015 and are still open for enrollment.
"Clay Lacy Aviation's annual scholarship fund is another example of its generous contributions to aviation education spanning over four decades," said Elizabeth Penuela, Assistant Principal of Operations at North Valley Service Area of Adult Schools in the Division of Career Technical Education LAUSD.  "Clay Lacy Aviation has greatly benefited our program and students throughout the years. This is an exciting time in adult education."
Founded in 1973, AV-Center is open to adults and high school seniors over age 16. It offers a combination of classroom lecture and shop-oriented projects, with facilities that allow students to work on propeller aircraft, jets and helicopters. Full-time students can complete the program in two years in preparation for the FAA licensing examination in General Airframe and Aircraft Powerplant Mechanics. The AV-Center is the only public aviation mechanics school of its kind in California, and one of the few that is open to high school students and located at an airport.
For more information, call North Valley Occupational Center at (818) 365-9645 ext. 401, 326, 327 or East Valley Skills Center at 818-759-5841. You may also visit www.nvoc.org or email Elizabeth Penuela at epenuela@lausd.net
About Clay Lacy Aviation
Founded in 1968 by an aviation legend, Clay Lacy Aviation is distinguished as the most experienced operator of private jets in the world, with one of the most diverse fleets of charter and managed aircraft available. The company provides a comprehensive set of aviation services including aircraft management, charter, sales, acquisitions, FBO, maintenance, avionics, interiors and aerial cinematography. It's also an authorized service center for the Embraer Phenom 100 and 300. Clay Lacy Aviation operates two full-service private jet facilities at Los Angeles' Van Nuys Airport and Seattle's Boeing Field, with regional offices and aircraft operations based at 10 additional U.S. cities. Its experienced team is globally recognized for providing aircraft owners and jet travelers unequaled safety, service and value. For more information visitwww.claylacy.com.
Press Contacts
Stacy Geere

Media Contact

+1 (661) 253-1059

Elizabeth Penuela

Assistant Principal Operations, NVSA

+1 (818) 759-5843