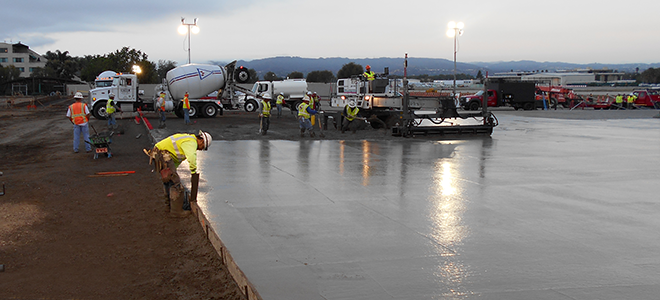 Clay Lacy Aviation Opens 2.5 Acres of New Ramp Space at Van Nuys Airport
Its completion marks phase one of a $10 million, 6-acre expansion and upgrade project to create Los Angeles' most exclusive and secure private jet facility. 
(Los Angeles, Calif. – November 2, 2015) Clay Lacy Aviation has opened 2.5 acres of new ramp space at its Van Nuys Airport FBO to provide additional space for arrivals and departures, accommodate overnight parking and reduce the frequency of aircraft towing.
It marks the first phase of a $10 million, 6-acre development and improvement plan designed to create Los Angeles' most secure and private corporate aviation complex. "We are excited that significant progress is being made toward completion of our much-anticipated South Campus," said Clay Lacy Aviation President and CEO Brian Kirkdoffer. "Every detail of our new and improved facilities has been designed with the privacy, comfort and safety of our clients in mind."
View a time-lapse video of the new ramp during construction. Watch Now
Work on the new South Campus commenced last February and is scheduled for completion in summer 2016. The project features:
63,000 square feet of hangar space to house long-range aircraft
21,000 square feet of new office, training and meeting space to accommodate corporate flight departments and private events
An indoor event space featuring the display of Clay Lacy's iconic Lear 23, the first business jet to land at Van Nuys Airport in 1964
3.5 acres of aircraft ramp space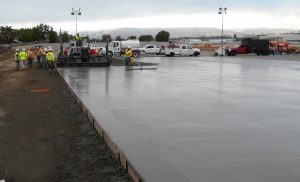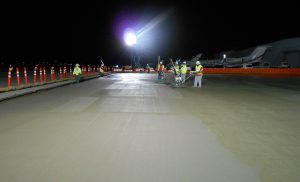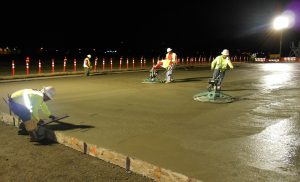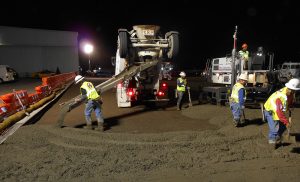 The physical orientation of the new buildings, combined with the refurbishment of existing facilities, is intended to provide the most private and secure location on the airport.
"This development is another example of Clay Lacy Aviation's ongoing commitment to delivering the highest levels of safety, service and value," Kirkdoffer said. "Today, our vision remains the same as it was when our company was founded in 1968 – great people, providing an exceptional aviation experience."
To view time-lapse video of the new ramp during construction, visit van nuys development.
About Clay Lacy Aviation
Founded in 1968 by an aviation legend, Clay Lacy Aviation is distinguished as the most experienced operator of private jets in the world, with one of the most diverse fleets of charter and managed aircraft available. The company provides a comprehensive set of aviation services including aircraft management, charter, sales, acquisitions, FBO, maintenance, avionics, interiors and aerial cinematography. It's also an authorized service center for the Embraer Phenom 100 and 300. Clay Lacy Aviation operates two full-service private jet facilities at Los Angeles' Van Nuys Airport and Seattle's Boeing Field, with regional offices and aircraft operations based at 10 additional U.S. cities. Its experienced team is globally recognized for providing aircraft owners and jet travelers unequaled safety, service and value. For more information, visit www.claylacy.com.
Press Contact
Scott Cutshall
+1 (818) 989.2900
scutshall@claylacy.com
###