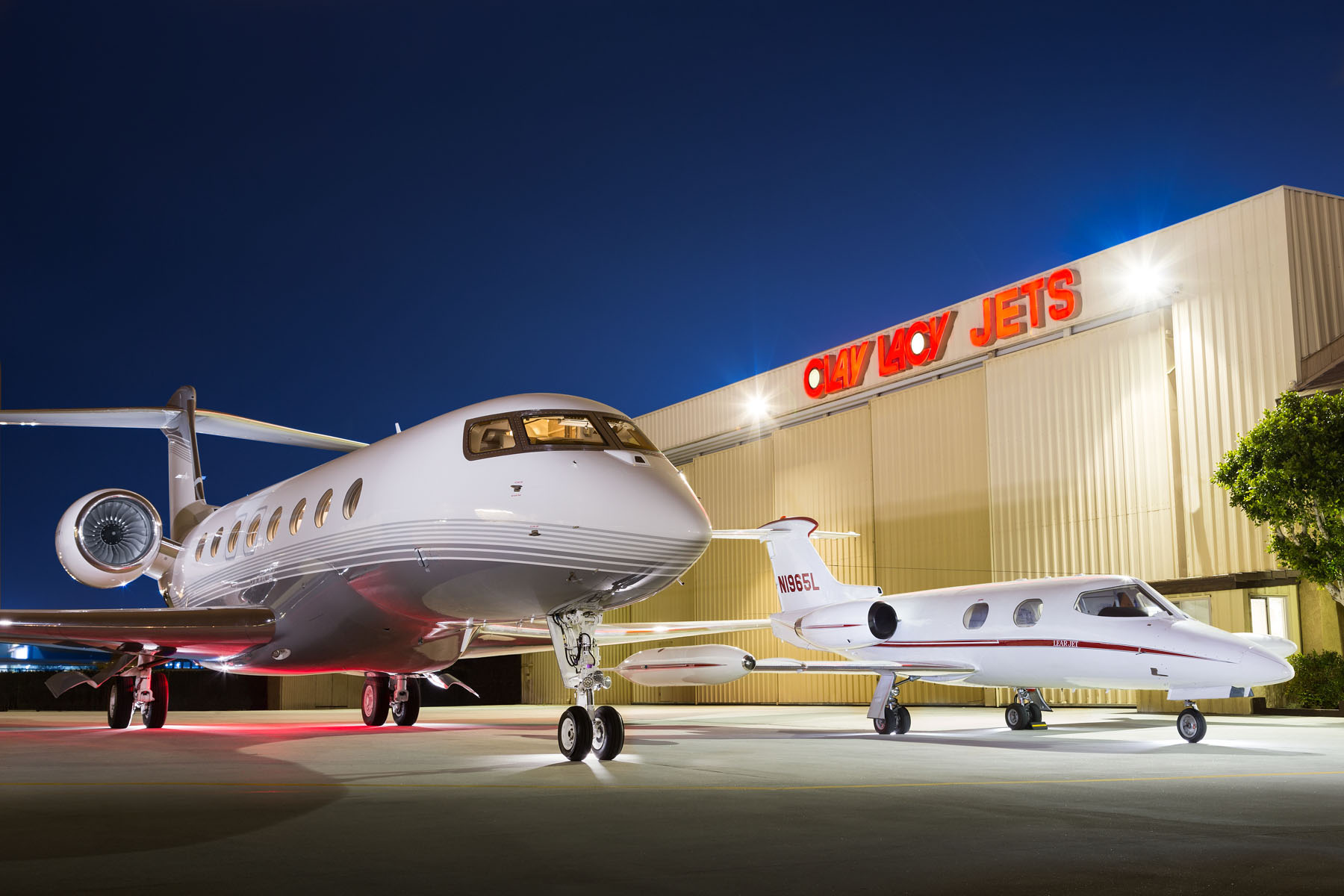 Clay Lact Aviation Reports Highest Managed Aircraft Growth in 45-Year History
Increased demand reflects burgeoning company expansion as business aviation market picks up speed
(Los Angeles, Calif. – Oct. 14, 2013) Clay Lacy Aviation (CLA), the most experienced operator of private jets in the world, welcomed 15 new planes to its charter and managed aircraft fleet during the second half of 2013, marking the most dramatic growth since the company's founding in 1968 and a resurgent aviation market.
The expanded fleet helps satisfy demand for corporate aviation services among a rising number of clients who are selecting CLA as their preferred private jet charter provider. The aircraft additions exemplify a diverse offering from Gulfstream, Bombardier, Embraer, Hawker and Falcon Jet. Operating a fleet of 75 business jets in all size categories, CLA is uniquely equipped to accommodate any domestic or international mission.
"As Clay Lacy Aviation celebrates its 45th year of providing aircraft charter and management services, our clients are showing renewed excitement about owning and flying business aircraft," said Brian Kirkdoffer, CLA president. "We attribute this record growth to the level of trust we consistently earn from our clients, and to our reputation for delivering an unmatched level of safety, service and value."
In addition to welcoming new aircraft at established locations in Van Nuys and Carlsbad-San Diego, Calif. and Seattle, Wash., CLA is opening new markets in Oakland, Calif. and Dallas, Texas. The following aircraft have joined CLA's corporate fleet:
Los Angeles/Van Nuys — Challenger 605; Embraer Legacy 600; Falcon 2000; Gulfstream G550, GV, G450 and 2-GIVSPs; Hawker 900XP and 800
Seattle — Hawker 900XP
Santa Monica — Challenger 601-3A
Oakland — Gulfstream IVSP
Dallas — Gulfstream G200
Carlsbad-San Diego — Bombardier Learjet 45XR
ABOUT CLAY LACY AVIATION
Founded in 1968 by world-renowned pilot Clay Lacy, Clay Lacy Aviation (CLA) operates one of the largest fleets of charter and managed aircraft in the world. The company's fixed based operations in Los Angeles and Seattle set the industry standard for corporate aviation facilities and amenities. CLA offers a complete range of aircraft charter, management, sales, maintenance, avionics and interior completion services, and is an authorized service center for the Embraer Phenom 100 and 300. Home to an award-winning Class IV maintenance repair station, CLA's factory-trained technicians provide 24-hour on-site and mobile maintenance support.
CLA has received numerous industry awards: "Best of the Best" Jet Charter Service and Aviation Management Company – Robb Report; Diamond Award for Excellence in Maintenance Training/Proficiency – Federal Aviation Administration; Best Pilot Training Program and Platinum Rating – Aviation Research Group/U.S.;
IS-BAO Stage 2 Certification – International Business Aviation Council; and Wingman Rating –The Wyvern Standard. For more information on CLA's complete line of business aviation services and 15 authorized dealerships, visit claylacy.com.
For More Information
Scott Cutshall
Vice President, Marketing
(818) 989-2900
scutshall@claylacy.com
NBAA Booth #N5115