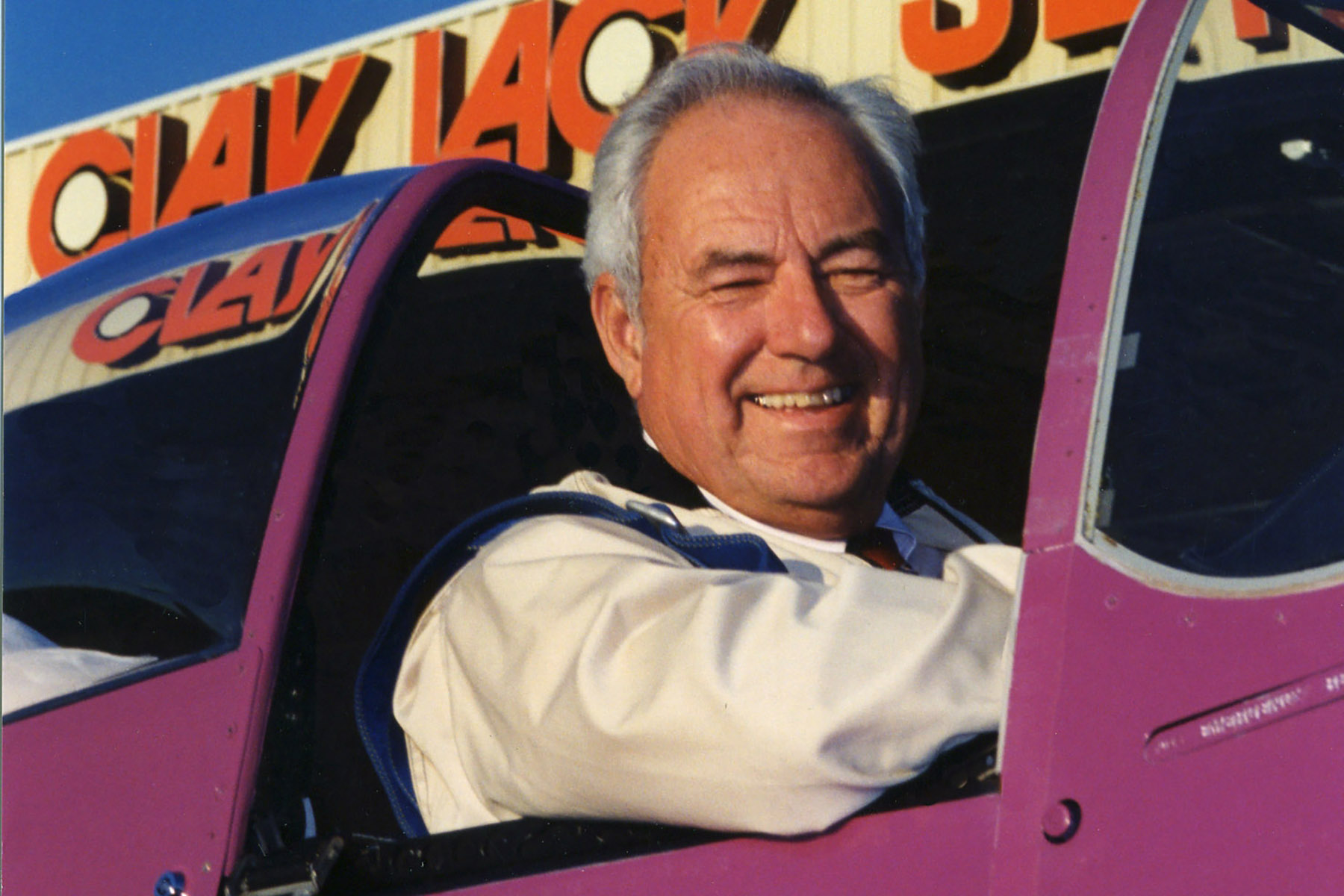 Clay Lacy Inducted into Kansas Hall of Fame
By Janice Wood of the General Aviation News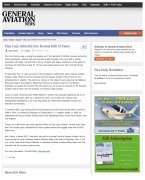 From the time he was a young boy growing up in the farmland of Wichita, Kansas, during the Great Depression, veteran pilot and business aviation pioneer Clay Lacy had a natural fascination with flight. He first took to the air at age 8 and began working at a local airport in exchange for flying time at age 12. He has since spent nearly every day of his life around airplanes.
On Saturday, Nov. 5, Lacy will return to his hometown to attend this year's Kansas Aviation Museum Gala, where he will be inducted into the Kansas Aviation Hall of Fame for his achievements in aviation. The ceremony comes on the wings of Lacy receiving the National Business Aviation Association's Meritorious Service to Aviation Award for his lifelong dedication to building the industry from the ground up. He is also an inductee to the National Aviation Hall of Fame and the recipient of numerous other awards.
Lacy is a world-renowned pilot whose lifetime in aviation has included experience as an Air Force and airline pilot, fame as a national air racer, and success as a director and videographer specializing in air-to-air sequences for Hollywood blockbuster movies and television commercials.
In October 1964, Lacy introduced the first business jet to Van Nuys Airport (VNY), and from 1964 to 1967, he worked as manager of Learjet sales in 11 western states. In 1968, he established the first jet charter service west of the Mississippi River, at Van Nuys Airport near Los Angeles.
Today, he is still owner and chief executive officer of Clay Lacy Aviation. He has flown more than 300 aircraft types, established 29 world speed records and logged more than 50,000 flight hours.
Ken Collins, a famed SR-71 test pilot, also will be inducted into the Kansas Aviation Hall of Fame during this year's Kansas Aviation Museum Gala to be held on Saturday, Nov. 5, at 6 p.m. at the Hyatt Hotel Grand Ballroom in downtown Wichita. Aviators Micky Axton and Tex Johnston will be inducted posthumously.
For more information: 316-683-9242, ClayLacy.com