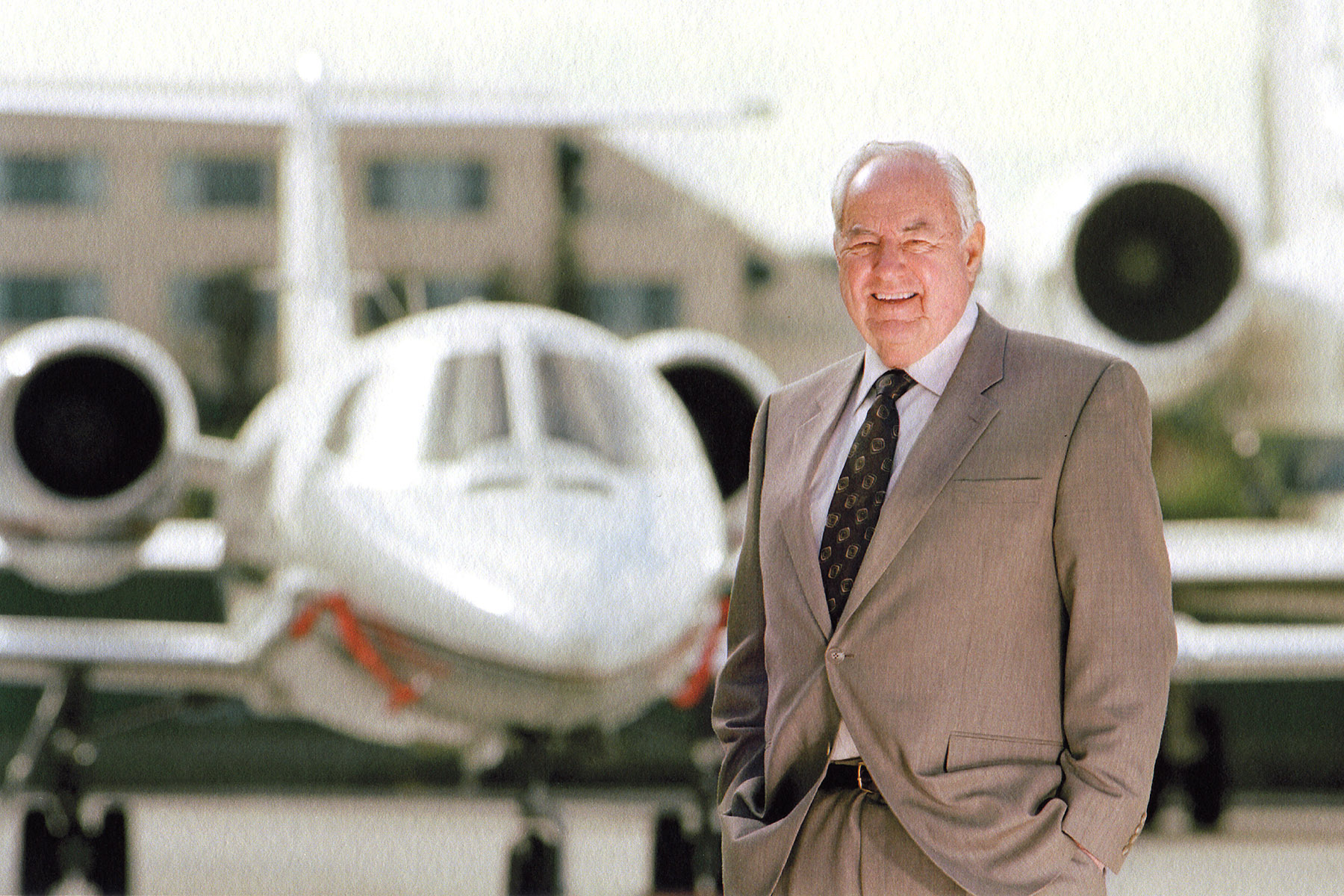 Clay Lacy Interview with Business Airport International Magazine
"Record Breaker" | Interview with Clay Lacy
by Hazel King Business Airport International Magazine | July 2014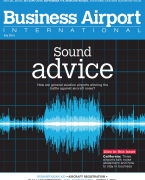 With a career spanning over 60 years and 29 world speed records under his belt, Clay Lacy is one of the world's most experienced aviation entrepreneurs. Business Airport International spoke with the veteran about his illustrious career and what the future holds.
Being born in Wichita, Kansas – often described as the 'air capital of the world' – may have had something to do with Clay Lacy's success in the aviation industry. In 1937, at the age of five, his mother took him to the local airfield to watch the airplanes take off and land. "After my first airplane ride when I was seven, I decided I wanted to be in aviation," Lacy explains.
"I started flying when I was 12, and have been lucky enough to experience many types of aviation, from general and corporate aviation to working at United Airlines, conducting test flights, producing air-to-air photography and cinematography, as well as air racing."
Lacy has more than six decades of experience in the field and began teaching others to fly at just 16.
"I had a great time as a flight instructor; at that age everything comes easy. It helped me to build up a lot of flying time, although it didn't help my grades at school because I was thinking more about flying than about my school work."
By the time he was 19, he had built up more than 1,500 flight hours and in January 1952, Douglas DC-3 aircraft. He remained with the company for 41 years, during which time he also joined the Air National Guard, flying the F-86 Sabre jet and becoming the officer in charge of instrument training.   Read Full Article