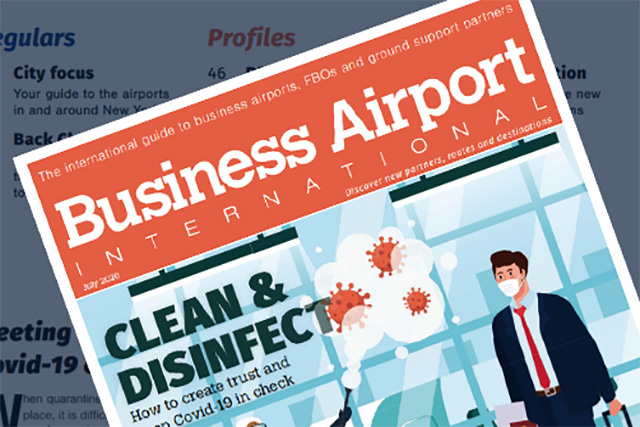 Covid-19: How business aviation keeps moving during the pandemic – Business Airport International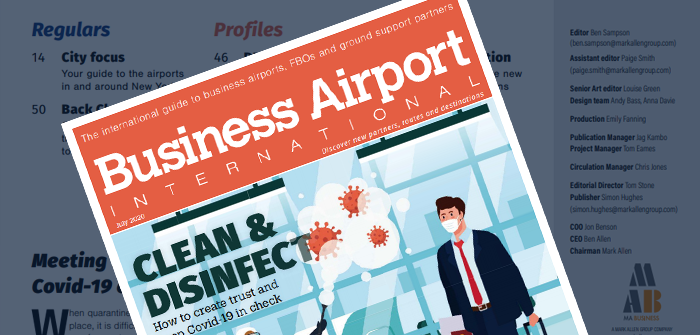 Article Published: Business Airport International, August 2020
Written by: Paige Smith

FBOs and aircraft operators have quickly adopted new procedures and equipment to stay open during the pandemic.
As the air travel industry tries to pick up the pieces after the disastrous economic impact of the coronavirus pandemic, one of their key tasks is to reassure an anxious public that it is safe to use aircraft again.
This is an easier task for business aviation than commercial aviation, where the risk of virus transmission appears to be higher. "That is one of the beautiful things about private aviation," says Ryan Waguespack, senior vice-president of the US National Air Transportation Association (NATA), a public policy group that represents the interests of general and business aviation in Washington. "Yes, you can go through the lobby but you don't have to use the facility. You're not locked into it in the way you are in a commercial air terminal."
But while the transmission risk might be less, there is still a lot of understandable concern from private aviation travelers – especially in the early days of the pandemic.
Waguespack says, "We've had a lot of feedback from our members saying that their clientele is very concerned about the virus, asking how to ensure that flight operators and FBOs are doing everything they could to mitigate its spread."
Continue reading the full article by Business Airport International.