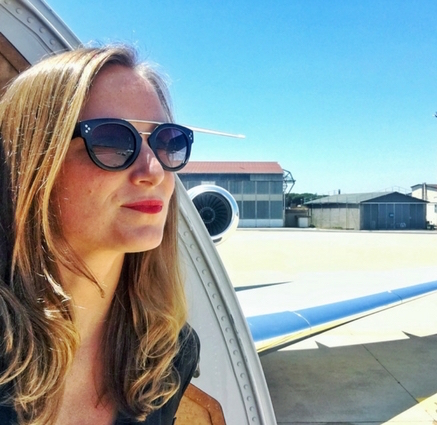 Interview With A Corporate Flight Attendant
For a corporate flight attendant, the private aviation industry is competitive. With just over 12,000 business jets registered in the United States, and an even smaller number of aircraft requiring fight attendants, jobs are highly sought after. Only the best aviation professionals make their mark and build a lucrative career.
At Clay Lacy Aviation, the flight attendants, who are referred to as 'cabin servers,' are considered some of the best in the industry. These men and women come from varied backgrounds and unique experiences, but all present themselves with poise and professionalism; leaving a lasting impression on clients and colleagues alike.
One cabin server— who sets an example of unfaltering excellence and positive dedication in her work as a flight attendant and in daily life— is Sara Laverty-Lavoie. With her signature tone of hard-working optimism, Sara shares how her prior career in marketing, as well as a multi-cultured childhood prepared her for her current lifestyle and incredible adventure of 'Corporate Flight Attendant.'
---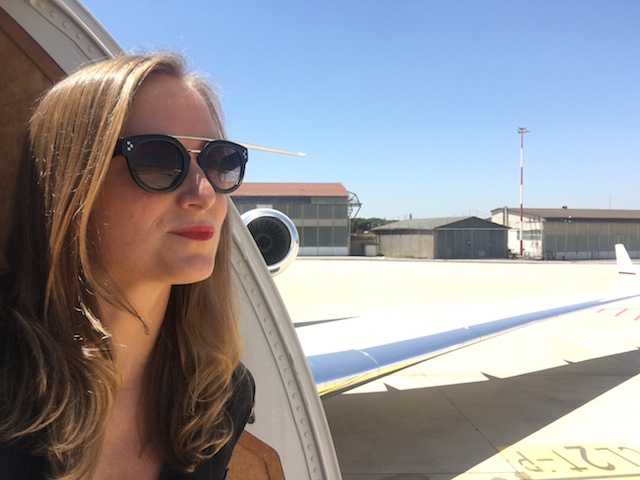 ---
What was your career before corporate aviation and how does that experience help you as a Clay Lacy cabin server?
I was born in California and raised in Montreal— by a French-Canadian father and Irish mother— in a bilingual family.  This exposure to two languages is a valuable skill set in life, and I feel very fortunate for it. As I was growing up, my parents believed that working outside the home permitted us to acquire valuable skills for later in life. In college, I worked in restaurants as a waitress in Canada and Ireland. This experience helped me be efficient and organized.
My parents also traveled with us overseas, introducing us to the excitement of travel and new countries. I graduated from The University of Montreal (HEC) with a Bachelor's degree in Business & Marketing, and I was lucky enough to work and study abroad at the Helsinki School of Economics, which taught me how to adapt to different cultures. Upon graduation, I accepted a position as a sales representative for a media company in Montreal and later Los Angeles. This work experience taught me how to work hard, to network, read body language, speak in public, adapt to my audience, and be very organized. I strongly believe that these aptitudes have helped me provide a very professional service to Clay Lacy clients. In addition, I worked as a coach in a fitness gym in LA for a short period and really enjoyed that. Training helps me stay fit and motivated on the road; a point that I will return to later.
What is your favorite part about being a Clay Lacy cabin server?
Traveling the world and getting to explore new cities, countries or even simply a new coffee shop or restaurant. I try to make an adventure out of every trip, even if it's just a layover. Some images of these escapades are posted on my Instagram account. I am also extremely lucky to work for a client who appreciates what I do and is very respectful. This makes my the job experience a lot more enjoyable.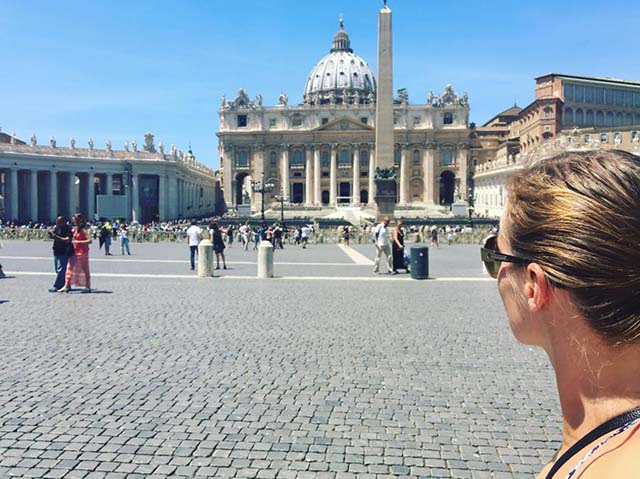 What is one of your favorite sayings or quotes that guides your life?
My mom always told me, ' The sky is the limit,' but little did she know that I would end up one day (literally) approaching that limit! 'Live in the moment' is another mantra I remind myself of as it's easy to let moments slip by us. My father, on his last visit to LA, left a note behind when he left. He drew a surfer and wrote, 'Ride the wave.' It's stuck with me.
Do you have a routine on your layovers? How do you create consistency in an ever-changing job environment (schedules, timezones, etc)?
When I first started flying for Clay Lacy, I asked advice from many of the other more experienced flight attendants. I tested many different routines, and believe that I have finally found one that keeps both my body and mind healthy.  If I know I'll be in a specific time zone for more than one to two days, I will try to get on that time zone's schedule right away. Staying on the current time zone usually means trying to stay up as late as possible on the first night and getting a full night of sleep. As soon as I wake up the next morning, I get outside to reset my body's biological clock. I'll have a big breakfast and then start exploring!
Another routine I have developed is to stay disciplined with working out. I exercise five to six days per week. The workouts vary according to where I'm staying. Sometimes, I need to be creative in the smaller hotel gyms, but it doesn't stop me from training. I found running to be one of the best ways to "tour" a city.  I was fortunate to have some magical sunset runs along the Tiber in Rome as well as sunrise runs in Hawaii. Working out releases stress, anxiety and frustrations that may arise with travel and replaces those emotions with a sense of fulfillment, happiness, and serenity.
What does "Be Legendary" mean to you?
My own understanding of a legendary person is someone that is famous and has had a major impact in history. "Be Legendary" in my small cosmos means be different from the crowd, inspire them, be brave, exert positive leadership, work my very best, be loyal, and honest.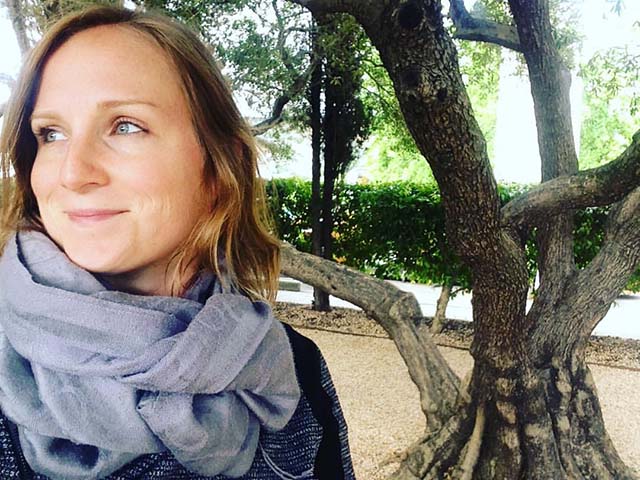 ---
For more on the life of a corporate flight attendant, visit Sara's blog here.