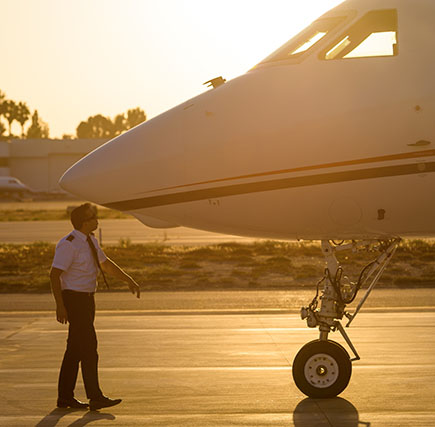 The Pilot Shortage Is A Reality In Business Aviation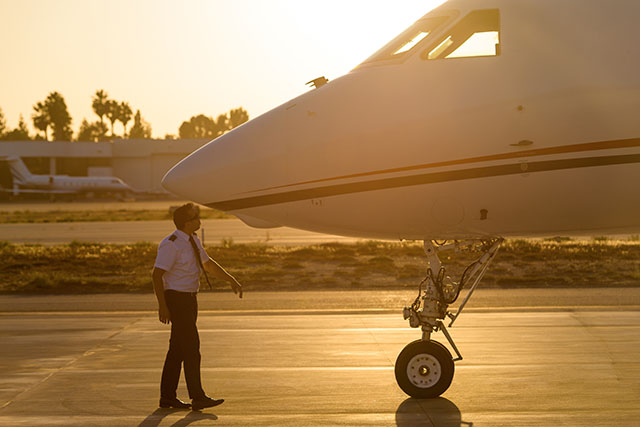 The debate over a "pilot shortage" has gained traction in recent years due to the crippling effect a pilot shortage would have on the world today. For a professional pilot, the job outlook has had its ups and downs, but in the current economy, the balance has shifted. Now— and in the near future— there are simply not enough qualified pilots to meet demand, much less the significant growth expected for airlines and private jet operators over the next two decades.
Pilot Shortage Statistics
Boeing predicts that over 637,000 new pilots need to join the workforce in the next twenty years. Those numbers unearth the astounding truth that eighty-seven trained, and qualified candidates must begin their pilot training and aviation career, every single day, to meet the forecasted growth. Historically, most pilots were trained by the military. Today, the use of drones and lack of large scale military buildup has drastically reduced the number of pilots, pilot jobs, and flight training in the military. Furthermore, pilot shortage statistics indicate that the industry has neglected to market to a huge demographic — women. Currently, only 3-5 percent of pilots worldwide are female. "At least 50 percent of the population is female, but very few women pursue a professional pilot career," says Ron Rapp, an experienced corporate pilot and prolific aviation writer. His thoughts and opinions on how to become a pilot and pilot training are found on his website, AOPA, JetGala Magazine and NatGeoTV, among others.
Where Is The Pilot Shortage Being Felt?
The pilot shortage is heavily felt at the regional airline level and amongst business jet operators. Unfortunately, pilots are dispersing from the ranks of business jets to pursue more lucrative aviation jobs that include a more predictable schedule, signing bonuses or long-term stability. A well-known regional airline had to cancel over six percent of their scheduled routes in peak summer season. The reason for the over 300 flight cancellations? The company stated that it did not have enough pilots to fly the planes; yet another reminder of the harsh realities of pilot shortage. 
The Corporate Pilot Shortage
Todd Insler, head of United Airlines Pilot Union recently reacted to the pilot shortage discussion; commenting that aviation faces a shortage issue more so because top pilot candidates—adequately skilled for the available pilot jobs— are resistant to accepting the working conditions and the initial pay that new hires were subjected to endure. Considering the incredible investment of time and money that professional pilots devote before seeing any reward beyond their inherent love of flying, it's no wonder that a "shortage" exists in aviation.
The flight operations department at Clay Lacy Aviation, lead under the direction of Chief Pilot, Preston Williamson, confirms the market for pilots in private aviation has pivoted over the last eight months. "There is absolutely a pilot shortage," says Cliff Holt lead on a Gulfstream G450 at Clay Lacy. Rick Wilson, Assistant Chief Pilot with Clay Lacy, who interviews pilot candidates daily, says "It's difficult to find more than a few applicants for each position that meet our high standards." Those jobs that Rick mentions are also difficult to land. Ron Rapp clarifies that, "Although business aviation will feel the pressure of a pilot shortage, the best pilot jobs in business aviation will always be competitive and challenging to secure."
The Corporate Pilot Shortage
The professional pilot that business jet owners are looking for is a particular kind of pilot. He/She is a highly accomplished professional with a combination of technical, people and management skills. "The job of a corporate pilot is a personality driven profession as much as it is technical," says Rick. "We need pilots who have multiple skill sets; not just great piloting ability. There are many elements to consider when hiring— above the required flight hours and training that is listed on a resume."
Pilot Shortage 2019 Outlook
As it has been for many years, business jet owners will continue to feel pressure to increase benefits, pay and quality of life for professional pilots, long after 2019. Clay Lacy believes that an exceptional professional pilot is worth investing in fairly. "There was a time when pilots significantly outnumbered available positions, but now, you have to compete for the best pilots," says Cliff. "It's a different market now. If you have a good crew and hope to keep them, you will need to compensate your crews' well-being—whether that be through 'quality of life,' pay or both."
---
What is the best part of being a pilot for Clay Lacy Aviation? Find out in this interview with a Clay Lacy corporate pilot or visit our career page.