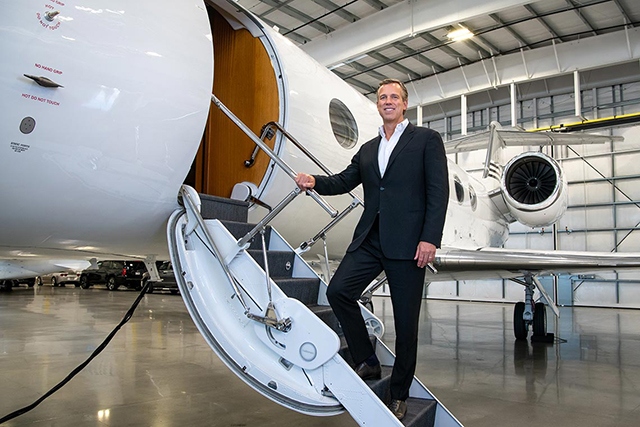 University of Washington's Foster Business Magazine Features Brian Kirkdoffer as an Alumni Aviator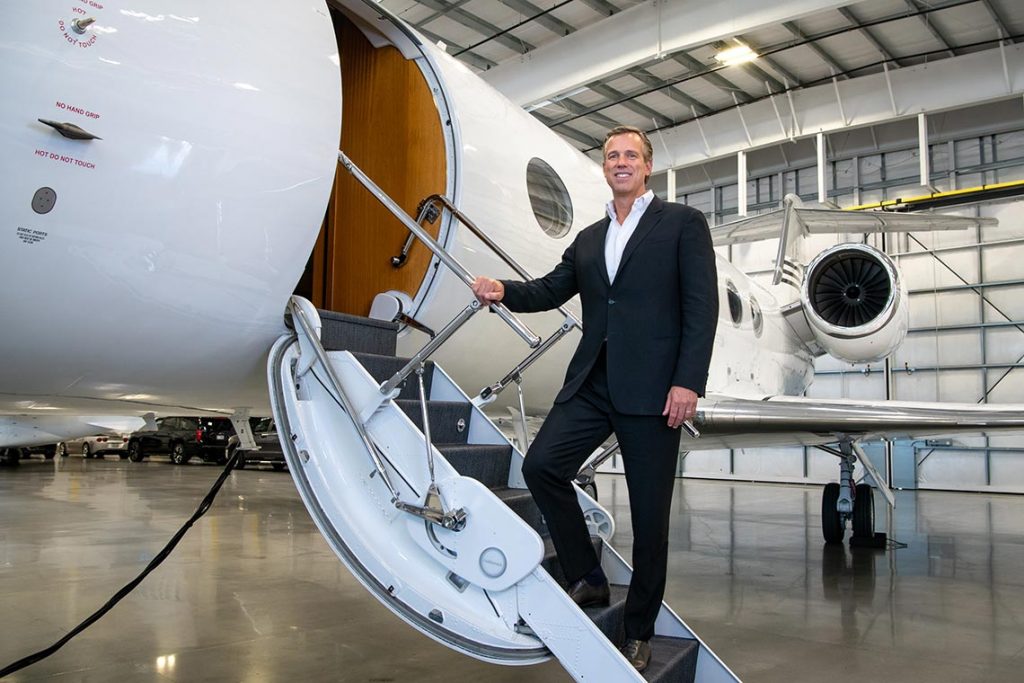 Feature Published: University of Washington's Foster Business Magazine, December 4, 2019
For these Foster alumni aviators, flying airplanes—of every kind—is a passion like no other
Whatever it was that inspired them to become pilots, there's a veritable air force of Foster grads who fly. Here are portraits of a few alumni aviators who fly for business, for pleasure, for heritage, for duty, for freedom, for escape, for adventure—for the boundless love of flight itself.
Brian Kirkdoffer, President & CEO, Clay Lacy Aviation
In his 10,000+ hours piloting charters for Clay Lacy Aviation, Brian Kirkdoffer (BA 1989) has visited 126 countries, circumnavigated the globe many times over, and flown a who's who of powerful politicians, famous celebrities and corporate titans.
Not that he's naming names. Call it "the captain's code."
But Kirkdoffer does allow that a captive audience of A-listers flying far above the demands of public life makes for some very personal conversations. "One of the most spectacular things about this industry is getting an intimate look at some very interesting people," he says. "It's a unique relationship. Most people—no matter who they are—want to talk to the pilot."
He certainly did when he was a 14-year-old kid taking flying lessons from Clay Lacy, the legendary father of charter aviation. Lacy recruited his old student out of the UW to manage business development. To sweeten the offer, he also trained him to pilot his company's Learjets and Gulfstreams.
Kirkdoffer flew constantly his first 20 years with Clay Lacy. The past 10 years, he has captained the company to dramatic growth and transformation into an aviation asset management firm. "I'm one of those very fortunate people who rolled three of my passions—travel, flying and business—into a career," he says.
Having just bought a shoreline home with his family in the Seattle area, he's thinking a seaplane might be fun, too.
Read the full feature at foster.uw.edu.