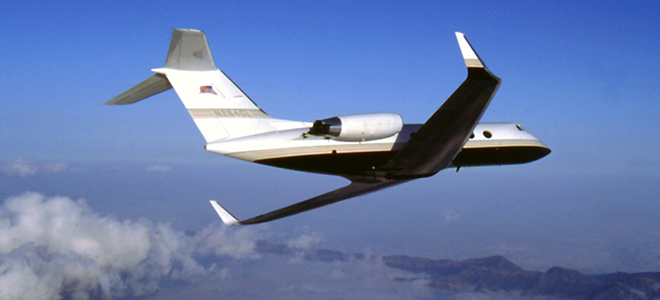 U.S. Congressman Tony Cardenas, L.A. City Councilmember Nury Martinez and Student Mechanics Honor Legendary Pilot Clay Lacy for Jet Donations
Retired Learjet 24 and Gulfstream GIISP bring valuable training opportunities and a piece of aviation history to Los Angeles-based aviation school. 
WHAT: Veteran pilot and business aviation pioneer Clay Lacy will donate two iconic business jets, a non-flying Learjet 24 and Gulfstream GIISP, to an aircraft mechanics school at Van Nuys Airport, marking the largest single gift in the adult education program's history. Operated by the Los Angeles Unified School District, the North Valley Occupational Center-Aviation (NVOC- Aviation) has prepared students for highly skilled, well-paying careers as aircraft mechanics for over 40 years and holds an over 90 percent job placement rate for graduates who pass required Federal Aviation Administration exams.
WHO:
More than 75 student aircraft mechanics
WHEN: Thurs., June 5, at 10 a.m.
              Program will include flag salute, brief remarks and aircraft tours/photo opportunities
WHERE: NVOC-Aviation aircraft ramp, 16550 Saticoy Street, Van Nuys, 91406
BACKGROUND:  
Clay Lacy, a member of the National Aviation Hall of Fame and recipient of numerous industry awards, landed the first Learjet at Van Nuys Airport in 1964 and, four years later, founded
Clay Lacy Aviation
as the first jet charter company on the West Coast.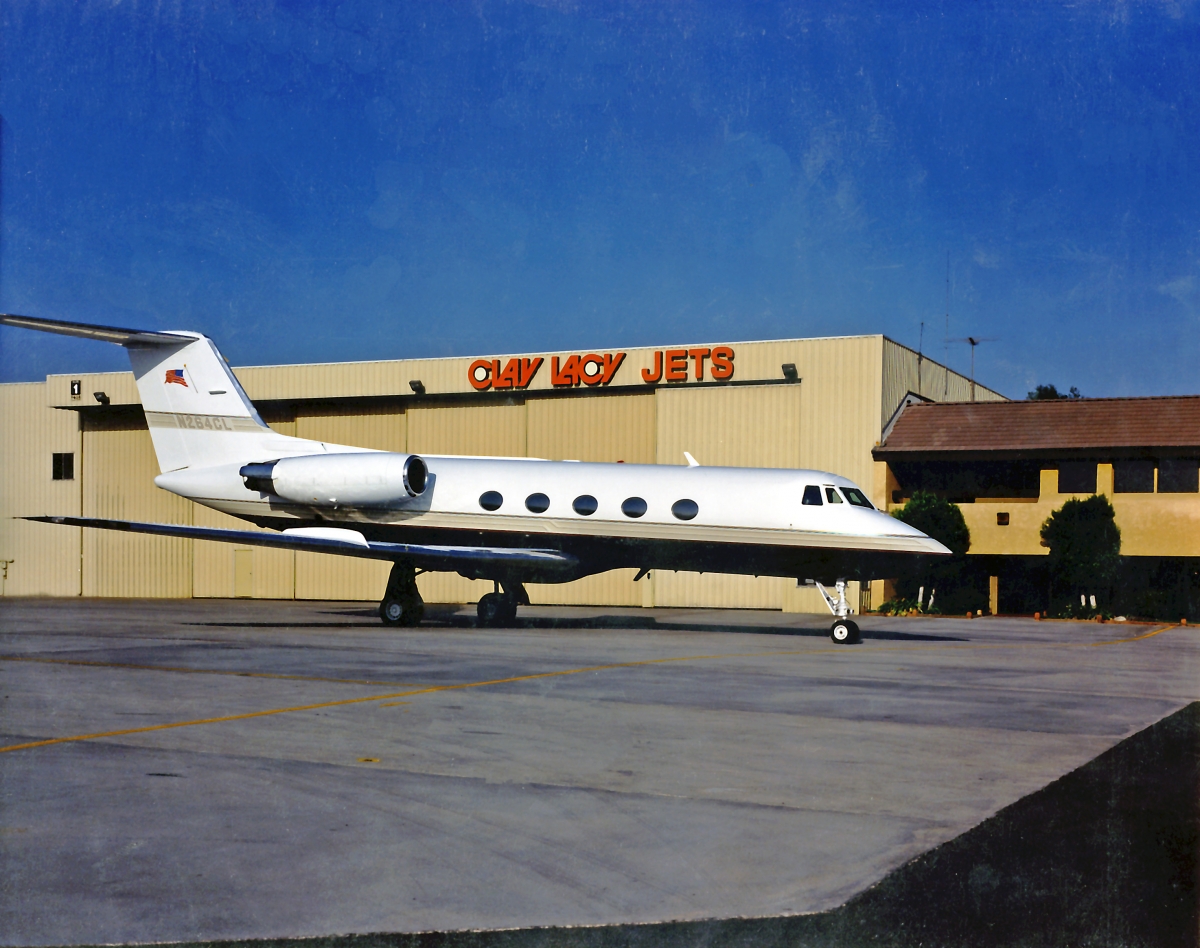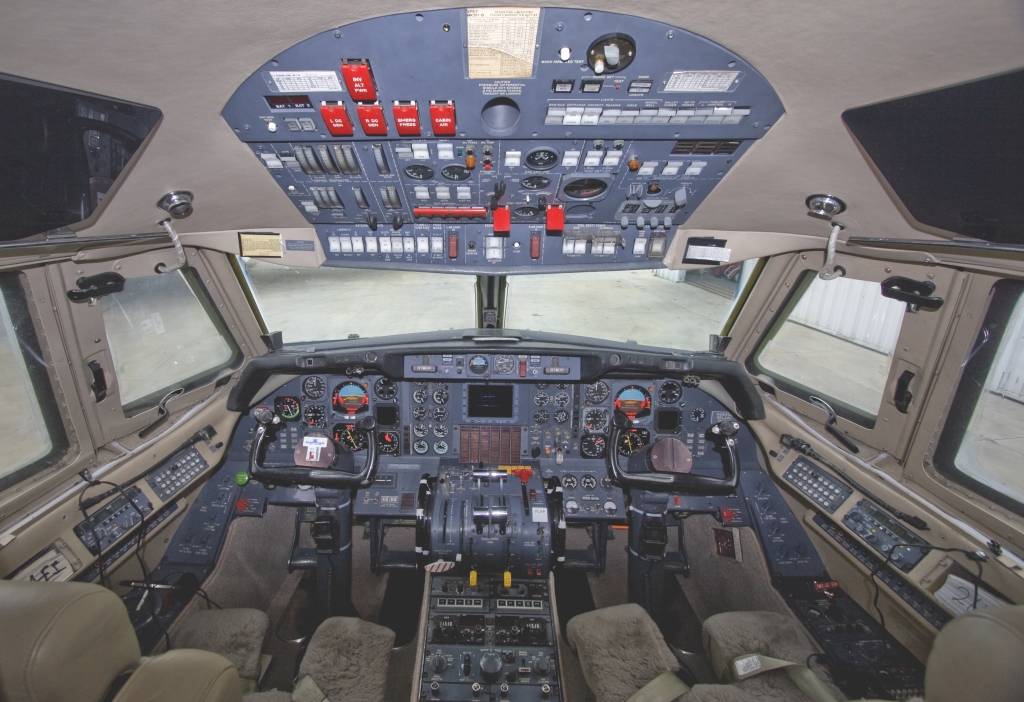 In their prime, the Learjet 24, built in 1968, and Gulfstream GIISP, built in 1979, served as flagships of the Clay Lacy Aviation charter fleet and helped launch a new era in corporate air transportation and mobility. Among the aircraft's most famous passengers were U.S. President Ronald Reagan and First Lady Nancy Reagan, Prime Minister of the United Kingdom Margaret Thatcher and Hollywood personalities such as Ann-Margret, Johnny Carson and Sydney Pollack.
Combined, the aircraft accumulated approximately 33,000 flight hours, the equivalent of 15.9 million miles, during their storied careers.  Both aircraft will be used to expand the NVOC-Aviation's curriculum and hands-on shop assignments. Annual tuition for the full-time, 2.5-year aircraft mechanics training program is an affordable $1,200, enabling almost all graduates to obtain valuable middle-class jobs working on private, commercial and military aircraft.
HISTORY OF AIRCRAFT DONATED BY CLAY LACY TO NORTH VALLEY OCCUPATIONAL CENTER-AVIATION
Gulfstream GIISP (N264CL | Serial No. 227)
Built in 1979, the Gulfstream GIISP was originally owned by Federated Department Stores and acquired by Clay Lacy in 1990. The 12-passenger jet—popular for its large cabin, speed and range—served as the charter aircraft of choice for heads of state, global business leaders, legendary entertainers and sports icons. Among its most famous passengers were U.S. President Ronald Reagan and First Lady Nancy Reagan, and Prime Minister of the United Kingdom Margaret Thatcher.
In 1995, Lacy was one of the first aircraft owners to equip his Gulfstream jets with Blended Winglet™ technology developed by Aviation Partners, Inc., changing their official designation from GII to GIISP. On June 9, 1995, with the words "Wings of Change" inscribed on the side of the fuselage, Lacy set a world speed record on a flight from Los Angeles to Paris while en route to the Paris Air Show. He flew a distance of 5,368 miles in 10 hours and 36 minutes at a speed of 532 mph, with just one stop. Lacy went on to set two additional speed records on flights from Moscow to Los Angeles and Los Angeles to Kitty Hawk, N.C., and a time-to-climb record in Santa Maria, Calif.
Lacy flew the GIISP to locations across the world, including Australia, Israel, Monaco, Brazil and China. Traversing the globe, the GIISP set four world records and accumulated approximately 16,000 flight hours–the equivalent of 7.2 million miles–while part of the Clay Lacy Aviation charter fleet.
Specifications:
2 – Rolls Royce SPEY 511-8 engines
1 – Honeywell GTCP36 APU
Avionics from Rockwell Collins & Honeywell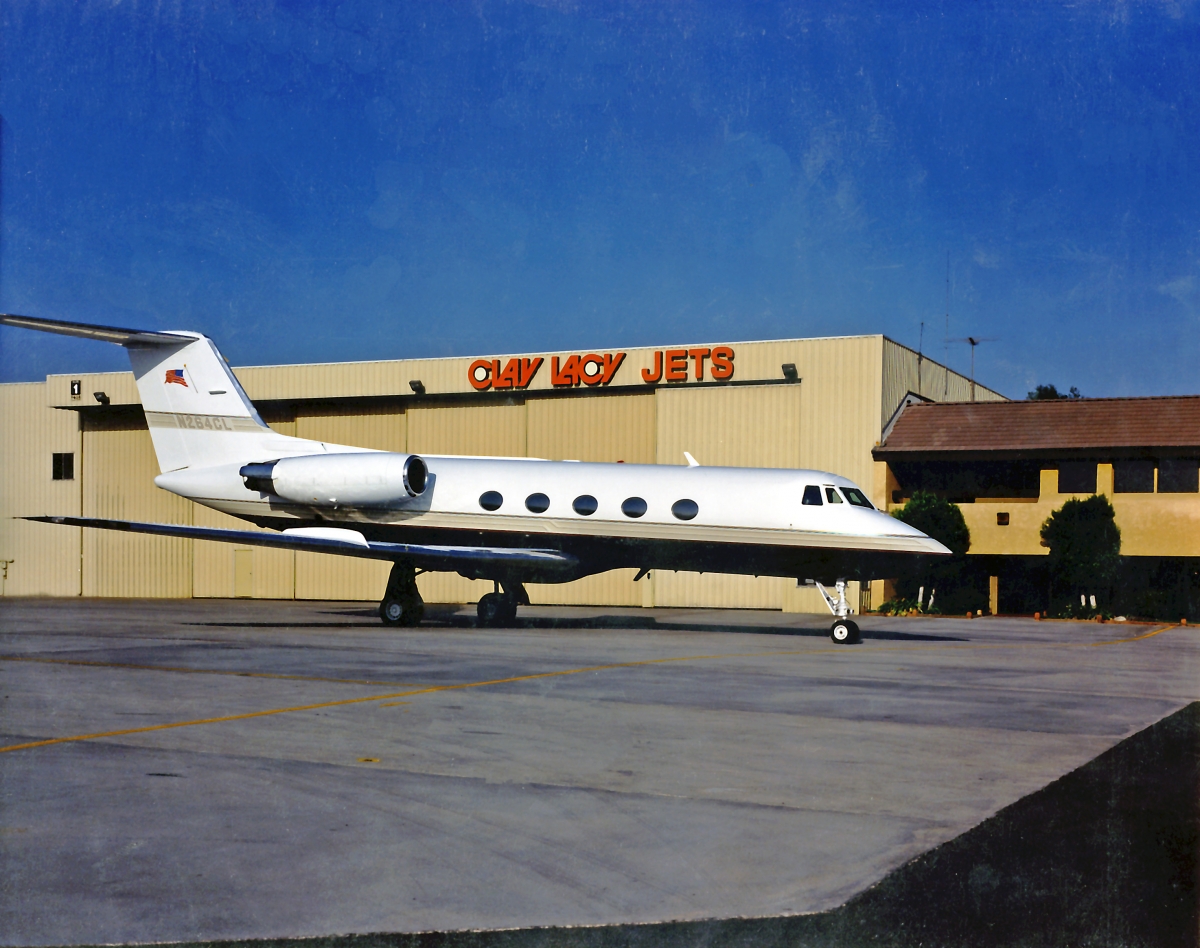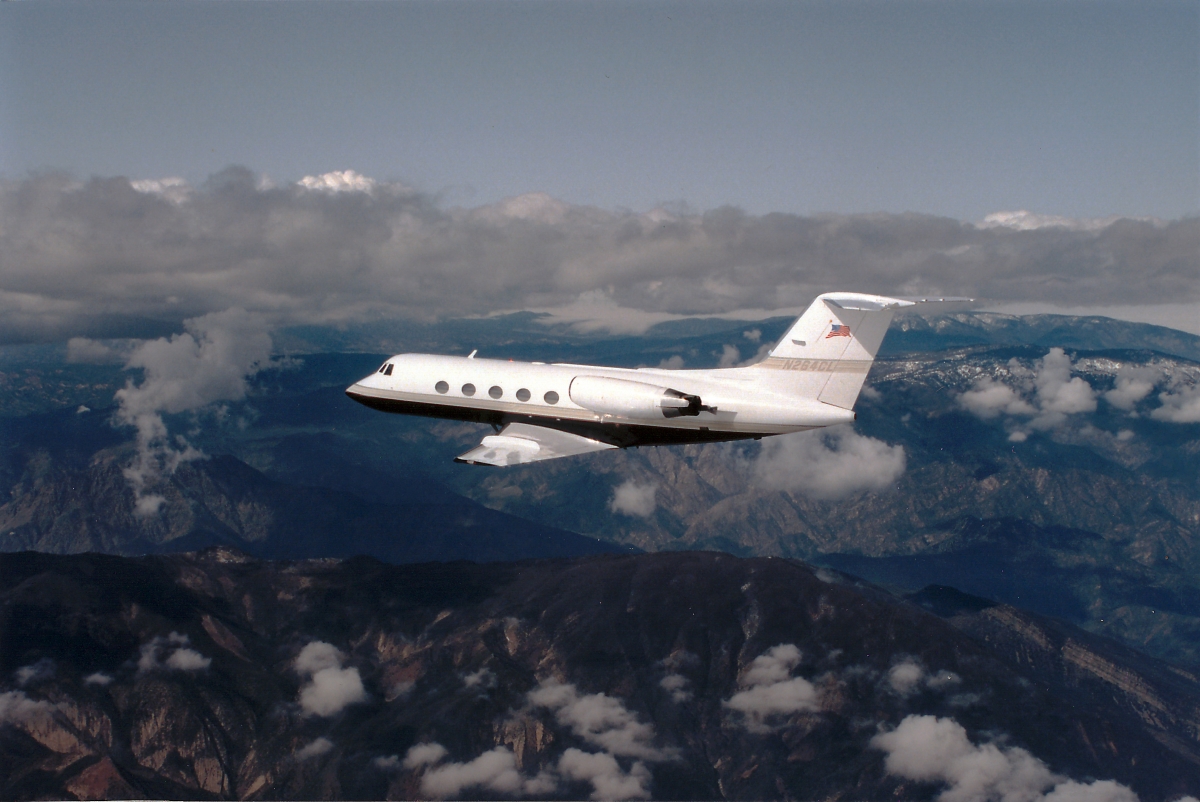 Learjet 24 (N664CL | Serial No. 167)
Built in 1968, Clay Lacy acquired the six-passenger, high-speed Learjet 24 approximately 10 years later. It was the 167th aircraft of its type ever built and continued in charter service until its retirement in 2008. Lacy personally piloted the aircraft on flights from Los Angeles to the East Coast and destinations throughout the U.S. Its modified wing with thrust reversers made it ideal for landing at short airfields.
The Learjet 24's frequent fliers included some of Hollywood's most legendary personalities such as
Ann-Margret, Suzanne Somers, Paul Anka, Johnny Carson, Jay Leno, Robert Redford and Sydney Pollack. During its storied career, it accumulated approximately 17,000 flight hours, the equivalent of
8.7 million miles.
Specifications:
2 – General Electric CJ-610-8A engines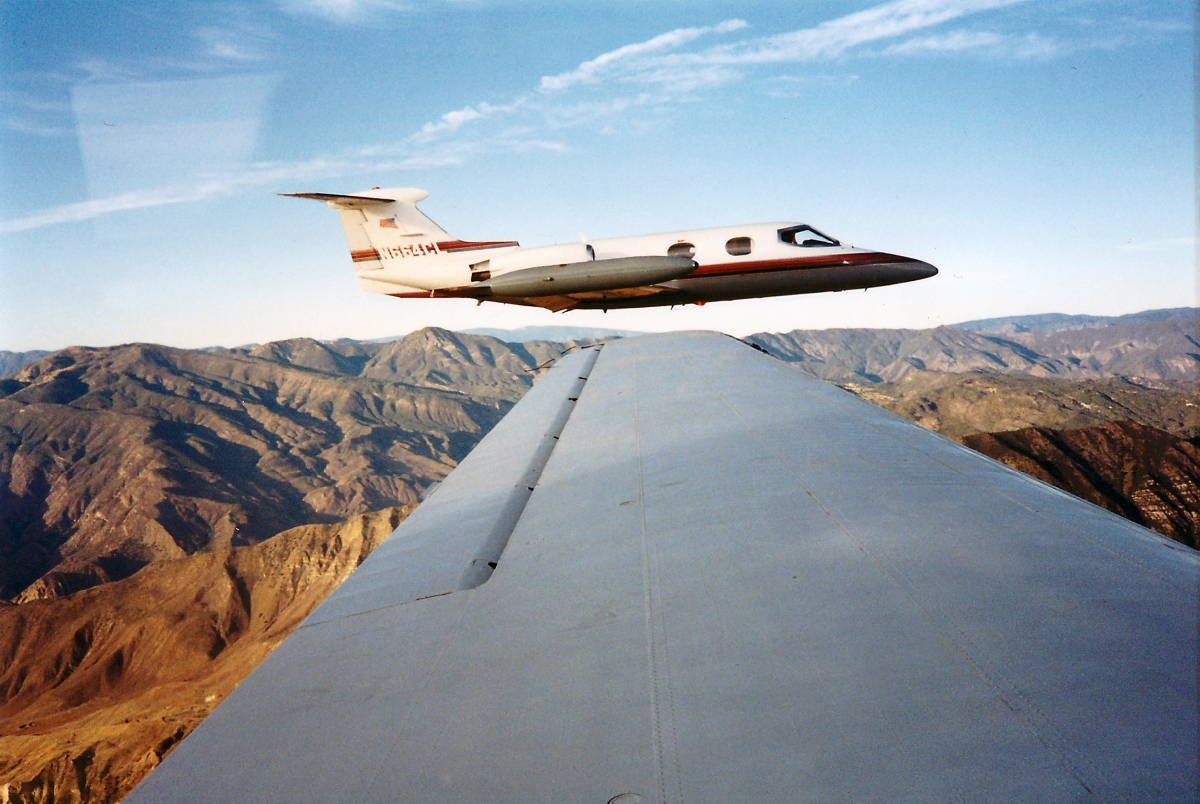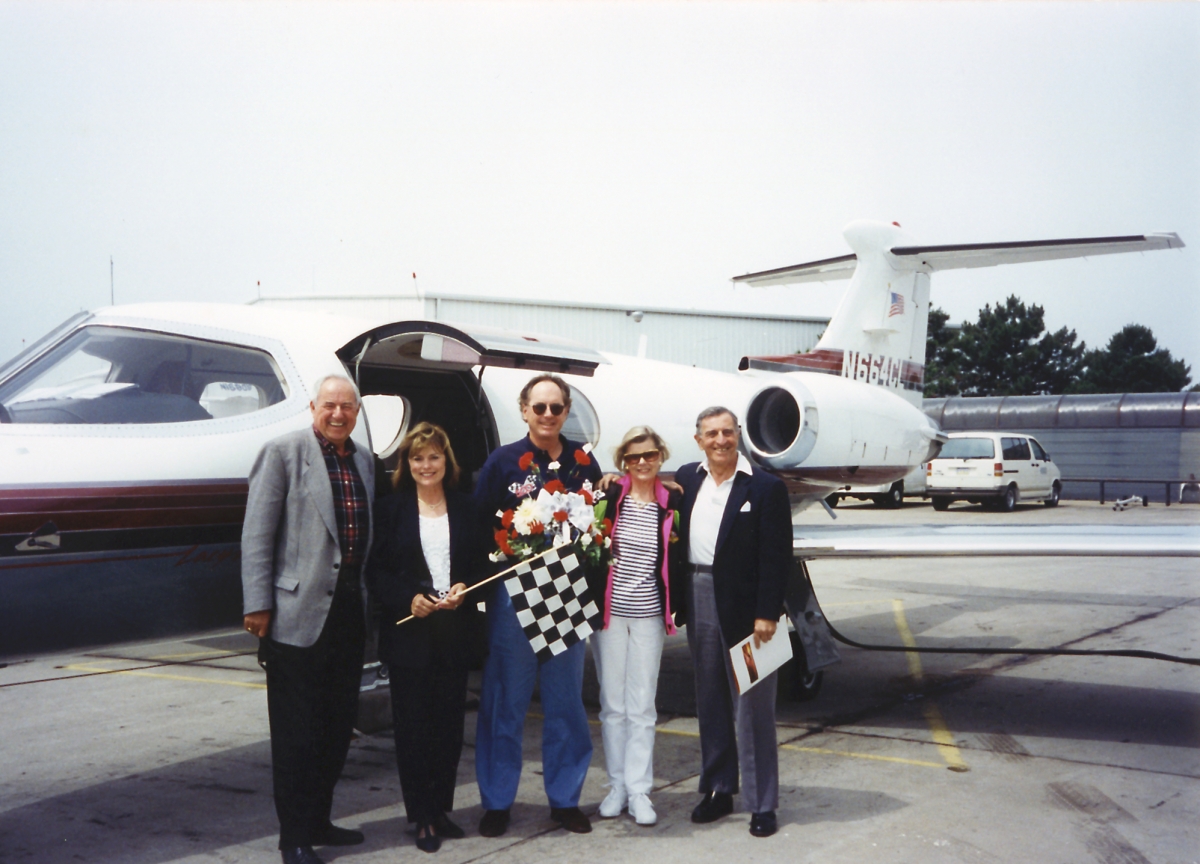 CONTACTS: 
Scott Cutshall
Vice President, Marketing
(818) 989-2900
Stacy Geere
Media Contact
(661) 253-1059