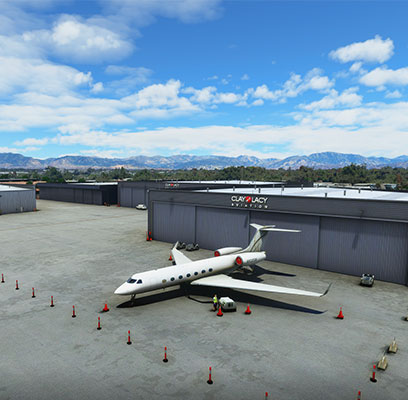 Scenery Developers Reveal Clay Lacy Van Nuys in Microsoft Flight Simulator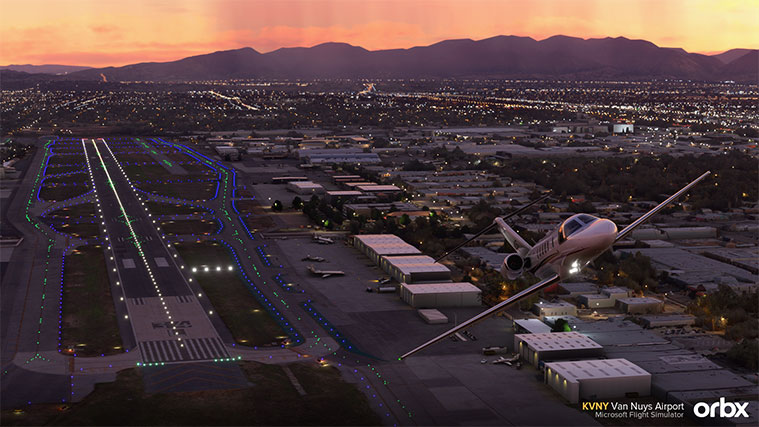 Featuring: Orbx
July 2021
Microsoft Flight Simulator is one of the longest-running, best-known, and most comprehensive home flight simulator programs on the market. Orbx, the leading developer of scenery for flight simulation, revealed their renderings of Van Nuys Airport (KVNY), including Clay Lacy's campus.
Located in San Fernando Valley, California, Van Nuys Airport is the largest and busiest general aviation airport in the world, with about 230,000 aircraft movements annually. KVNY is a great addition coming to the sim for those who enjoy flying lighter aircraft and business jets.
Check out the complete set of Orbx's Van Nuys Airport renderings here.