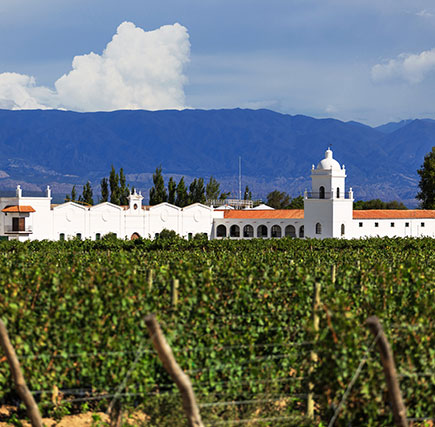 Clay Lacy & Ross Wine Tours Argentina Itinerary
August 31, 2021
By David Lincoln Ross, Ross Wine Tours
Channel your inner-Vulcan and sign up with Ross Wine Tours to Argentina to grill up a storm and drink up some great reds and wines from across this remarkable country.
Let expert wine adventurer David Lincoln Ross, Founder of Ross Wine Tours (RWT), personally curate a tour of this amazing country. Today, Argentina is disrupting the Old-World wine regions as never before, offering fresh, exciting interpretations of classic red varietal wines – Malbec, Cabernet Sauvignon and Tannat – as well as its white varietals, including the native Torrontés, a spicy, fragrant alternative to Chardonnay.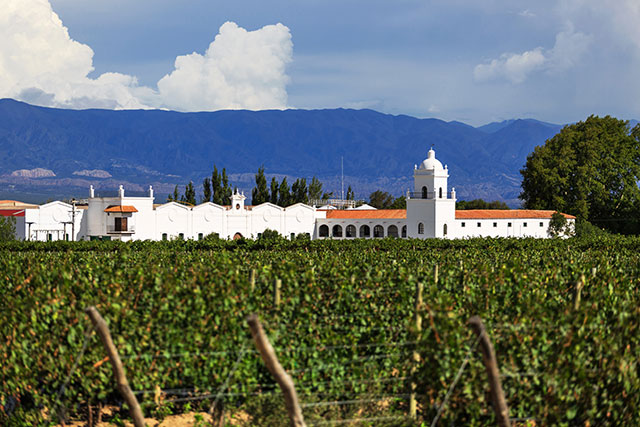 From Argentina's Salta region in the north to Mendoza, in the shadow of the Andes, to Patagonia in the extreme south, RWT offers a privileged entrée to innovative wineries via private, winemaker-led tours and tastings, with each visit amplified by local gastronomic dishes.
Argentinian wines are so much more than their world-class Malbecs, great as they are. Cabernet Sauvignon, Merlot, other key Bordeaux varieties, are increasing in popularity, both as a single varietal bottlings and in blends with Malbec. Then, there is the earthy, robust Tannat grape, originally from southwest France, this grape yields rich wines perfect with asados, outdoor barbeque roasts of steak and lamb with the pit-masters of Argentina.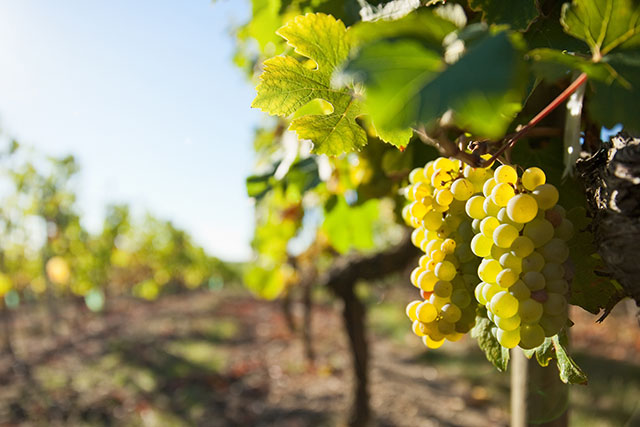 In addition, Argentina's Torrontés grape, a native white varietal, is gaining popularity. A hybrid cross of Criolla and Muscat, Torrontés tastes like a blended combination of Chardonnay and Viognier; it's floral, fruity and extremely aromatic; and like Malbec, Torrontés has won a growing following with new global consumers who themselves have help make Argentina a prime mover in the world of wine.
Ross Wine Tours is ready to create a fascinating, private tour to Argentina's key growing regions, Mendoza Valley, and all the way to the higher-elevation vineyards north, where some of the best wines are being produced. We can also take you to a private, innovative property, with luxury accommodations and a chance to grill outdoors on an estancia (large cattle ranch), to Patagonia, where a few pioneering winery owners are producing some very exciting Pinot Noir and Chardonnay wines.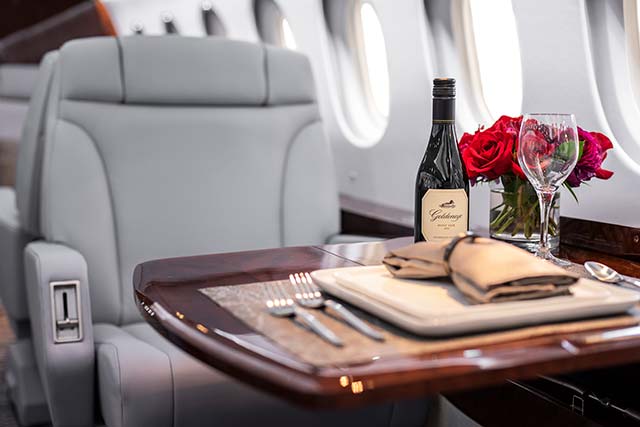 Ross Wine Tours specializes in designing custom wine tours of the world's most celebrated wine regions.  Enjoy exclusive access to private wineries, special vintages, and food pairings from some of the worlds most celebrated chefs.  All led by renowned writer and wine expert, David Lincoln Ross, who has been featured in The New York Times Sunday Magazine, Wine Spectator, Time, and Wine Enthusiast.
For trip details and prices, please contact david@rosswinetours.com
Ready to Experience Argentina?
If you are ready to schedule your bespoke tour of the exquisite wine regions of Argentina, here is how to get started.
Call or email David Lincoln Ross with Ross Wine Tours.
Let him know when you would like to go.
David will provide a custom itinerary, and once everything is confirmed;
David will coordinate with Clay Lacy to arrange travel by private jet.
About Ross Wine Tours & Clay Lacy Aviation
This article is part of a series created in collaboration with Ross Wine Tours for people looking to combine their love of travel, wine, and great food. Ross Wine Tours creates bespoke wine experiences around the globe.  To explore wine itineraries or create one of your own in consultation with Ross Wine Tours, please David Lincoln Ross at rosswinetours.com.  Once your itinerary is confirmed, Ross Wine Tours will coordinate travel arrangements with Clay Lacy Aviation for a safe, secure, and seamless travel experience.