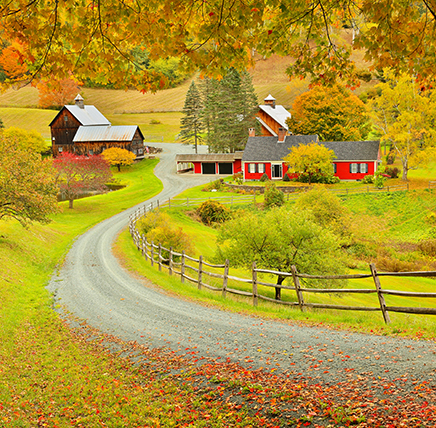 Fall destinations for the private jet traveler 
Fall is upon us. The cooler temperatures and the crisp air bring a new buzzing of energy and the changing of the leaves to remind us of the colors we've been missing for months. While Mother Nature's other seasons may be more popularized with holidays, sunshine, and new beginnings, it is fall that makes us remember how beautiful the world is. While every corner of the world experiences autumn in different ways, there is no other part more stunning than the northeastern part of the United States. From picturesque fall foliage to idyllic small towns, Clay Lacy Aviation has compiled a list of the three best towns to visit by private jet charter this fall.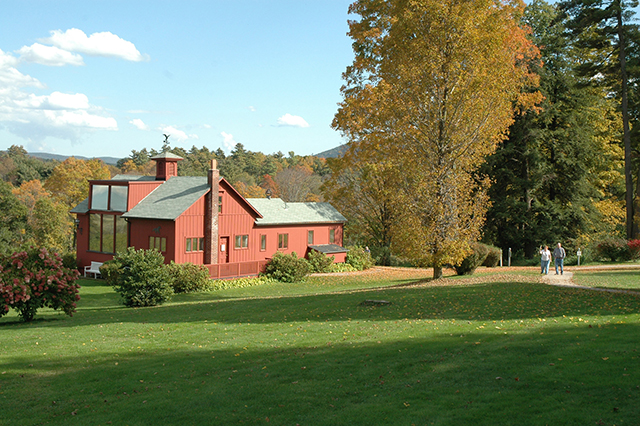 Lenox, Massachusetts
Set in Western Massachusetts, Lenox is a town in Berkshire County equidistance from New York and Boston. A perfect getaway from the busy city, Lenox boasts the perfect fall foliage alongside world-class art and culture. Take a drive along the many routes that connect the neighboring towns and see for yourself how the crimson colors of the forest dance all around you. Lenox is so quintessential American beauty Norman Rockwell opened his personal museum there. Along with hosting original and significant art, Lenox is the center of the locally grown organic food movement. You will find world-class dining in downtown at restaurants like Brava and Alta Restaurant and Wine Bar.
Where to stay: The Blantyre & The Wheatleigh
Closest private airport: Pittsfield Municipal Airport (PSF)

Woodstock, Vermont
This charming town is located in central Vermont and is home to Vermont's only national park, Marsh-Billings-Rockefeller National Park. Every fall, travelers come from all around the world to visit Vermont and see Mother Nature paint her masterpiece. Woodstock, VT has the classic New England charm with local farmers, artists, and craftspeople that work hard to keep their town's magic alive. Drive through Woodstock village and be sure to visit all the family-owned shops and if you visit September through mid-October stop by Moore's Orchard for some quality apple picking.
Where to stay: The Woodstock Inn & Resort & Twin Farms
Closest private jet airport: Lebanon Municipal Airport (LEB)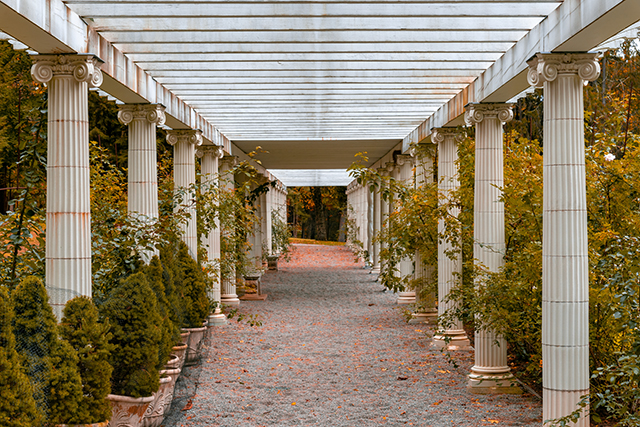 Saratoga Springs, New York
With a vibrant history, natural mineral springs, vineyards, and thoroughbred horse racing Saratoga Springs, NY is the perfect town for your fall vacation. Although the major horse racing occurs in the summer, Saratoga Springs comes alive in the fall. Walk around the town where you will see the colors of autumn and grand Victorian architecture as well as fabulous boutiques and restaurants. The charming Upstate New York town is not far from the gorgeous Adirondack Mountains where you will find acres of forests and mountain trails. Saratoga Springs is the perfect balance between rustic and with seventeen natural health-boosting hot springs as well as brand new luxury hotels.
Where to stay: The Adelphi Hotel & Saratoga Arms
Closest private jet airport: Schenectady County Airport (SCH)
---
Ready to get away?  Get an instant charter quote or call 800-923-2904 to speak with one of our travel experts.