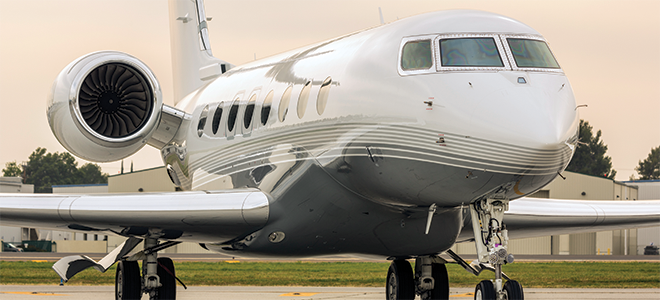 Choosing the Best Charter Company
How to get it right the first time
If you have never chartered a private jet, picking the right company can be daunting. You want to know that you and your family are safe, that you receive a fair price, and that the service and experience are excellent. Here are some proven tips and insider knowledge to help make your first choice the right choice.
PRIVATE JET SAFETY STANDARDS.
All private jet aircraft are regulated by the FAA, which sets minimum standards for maintenance as well as pilot experience and training. The best charter companies go above and beyond to exceed those minimum standards. How do you separate the best from the rest?
Ask for their FAA Air Carrier Certificate and D085. A current Air Carrier Certificate proves the company is authorized by the FAA to offer private jets for charter to the public. If they can not provide this certificate, they are either an illegal charter company or a broker or middleman working as a travel agent does with an airline.
The D085 is a page from the company's FAA-approved scope of operations. It lists each aircraft the company operates, with registration (tail) number and serial number. If they quote a plane not listed on their D085, they are acting as a middle man and another company operates that aircraft. This is normal industry practice, but should be disclosed so you can check out the actual certificate holder.
Learn how long they've been operating. Newer companies can be perfectly safe. However, it stands to reason that the longer a company has continually held its Air Carrier Certificate, the more capable they are likely to be. A few top-tier companies have been operating for 40 years or more. Also ask what independent safety ratings the company holds—and for how long. Which brings us to the next point.
Check the Wyvern or ARGUS safety trip report. Wyvern Consulting and ARGUS are independent aviation safety organizations. The best charter companies hold Wyvern Wingman and ARGUS Platinum certifications, which require intensive onsite physical audits every two years.
Wyvern and ARGUS generate safety trip reports on charter flights, verifying that proper maintenance has been completed, and the pilots have been professionally trained within the last six months. Choose only a company with both independent safety certifications, and ask to see a safety trip report before you fly.
"FAA regulations require a captain to attend flight training once every six months, but the best companies train both captain and co-captain every six months."
FIND THE BEST VALUED JET CHARTER.
Everyone wants a great deal. However, there is more to value than price alone. Sometimes the option with the lowest price may not be your ideal choice. Here are some things to consider when gauging overall value.
Hard Quote. The best charter companies provide a hard quote, meaning all expenses are accounted for and you won't be surprised with extra charges after the flight. Of course some things cannot be quoted in advance, such as ground transportation, catering, inflight phone use and de-icing or hangar charges during inclement weather.
Aircraft Size. The larger the plane, the more expensive it is to charter. There are four traditional categories—light, midsize, super-midsize and large—which differ in passenger and baggage capacity, range, speed, and onboard amenities. While you may not want more plane than you need, choosing too small an aircraft in an effort to save money can detract from your comfort, convenience, and other benefits of flying privately. For example, a faster midsize plane flying nonstop will be more cost-effective, as well as more comfortable, than a small, slower aircraft that must stop to refuel.
Aircraft Age. Older aircraft cost less to charter and are perfectly safe when maintained correctly. The tradeoff is that they typically have fewer amenities and more dated interiors and cockpit safety technologies.
Company Experience. There is a relationship between price and a company's longevity, stability, experience and quality of service. It costs more to employ highly trained pilots, cabin attendants, dispatchers and maintenance personnel who make sure you are safe and provide exceptional service. It is also expensive to keep the planes looking great—interior upgrades, for example, or aircraft cleaning and painting. Most seasoned travelers agree that enhanced safety, service and value are worth the additional cost.
GET THE BEST JET CHARTER SERVICE.
With most charter companies, the inflight experience is actually rather ordinary. You deserve more—a unique and amazing experience built around you. The right pilots and cabin attendants make all the difference.
Attentive Flight Crew. On light and midsize jet aircraft where there is not a flight attendant, pilots should be selected and trained to provide skilled, attentive customer service. On super-midsize and large-cabin aircraft the cabin attendant is key. Are they culinary-trained? Do they shop locally and prepare food fresh onboard? Or are they merely picking up from a caterer and warming up meals in a microwave?
The best cabin attendants are genuinely creative. They get to know you—asking questions about you, your family, and your flight. Are you traveling for business, a celebration, a family vacation, a guys' golfing getaway? They customize the experience to your tastes and the purpose of your trip.
"A welcome aboard treat like a freshly made smoothie or plate of small bites is a good sign the company and cabin attendant offer an outstanding inflight experience."
Replacement Aircraft. Even with the best companies, planes can have mechanical issues. What matters is how they respond should things not go as planned. At a minimum, you should never be stranded. The company should provide a replacement plane at no extra cost to complete your trip, though there may be a departure delay. The best companies may even provide an upgrade in size, with little or even no additional charge.
Chartering a private jet doesn't have to be daunting. It can and should be a fast, pleasant and convenient process. These tips will help make that process easier for you, and ensure you make the right choice for your journey—with the safety, service and value you deserve.
Would you like to get an instant online estimate for your next flight?