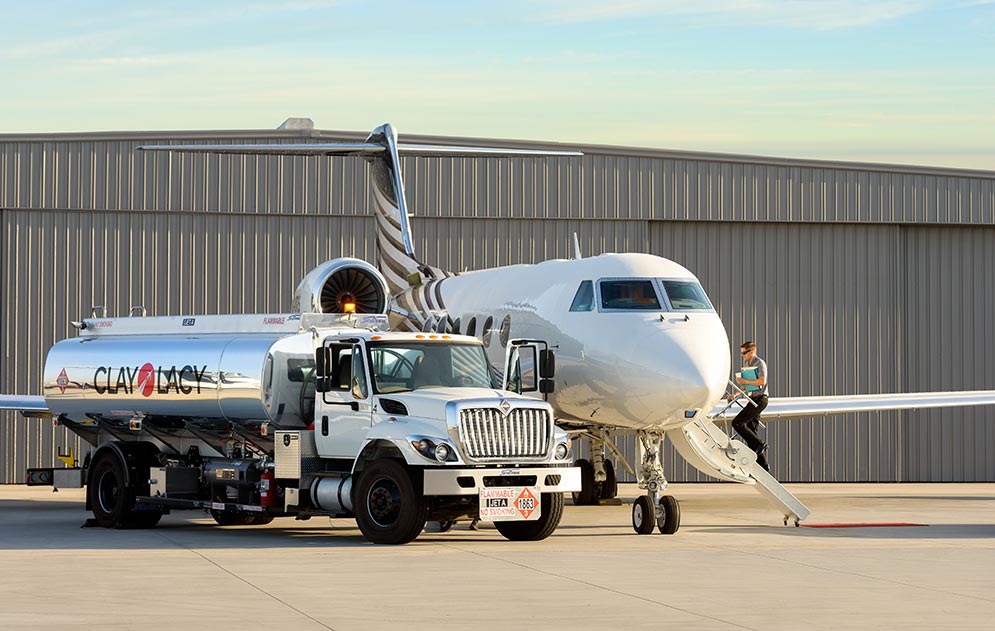 How Private Jet Pilots Choose A FBO
FBOs, or Fixed Base Operators, are an integral component of the private jet experience— offering an array of services for customers, aircraft and crew. Pilots, working in business aviation, arrive and depart from FBOs so frequently that they begin to easily distinguish the 'better' from the 'best.' So, what criteria do professional pilots look for when choosing an FBO and what amenities do pilots and clients appreciate?
FBO Amenities
A professional pilot makes flight planning decisions with both the safety and the client's best interest in mind. Pilots will often choose a FBO location based on what is most convenient for the owner or charter guest— while considering a variety of additional factors. Gary Davis, a Gulfstream G650 captain for a large corporation, says that, "We don't really look at price first when choosing a FBO. There are other aspects that influence our decision. What our operation considers is what is convenient for our client; as well as the amount of ramp space and overall customer service at a FBO location."
Exceptional Customer Service
Landing, ramp fees, fuel prices, and various other expenditures will influence pilots' choices when deciding upon an FBO, but not all private jet operations are influenced solely by cost. Equally important to many is how well the staff are trained and if the FBO exhibits an exceptional level of customer service.
What makes a certain company standout are often the 'little things' that go above and beyond what is expected. "Once, a Client Services Representative from a FBO wrote an email to me before our upcoming trip, asking if there was anything that the FBO could do to make our trip go smoothly," said Gary. "A follow-up message was also sent— thanking us for our visit and inviting us back soon. It was a little gesture, but I thought that it was a really nice touch." The added care, attention-to-detail, and dedication to client services is one way that FBOs are developing a reputation for being "the best."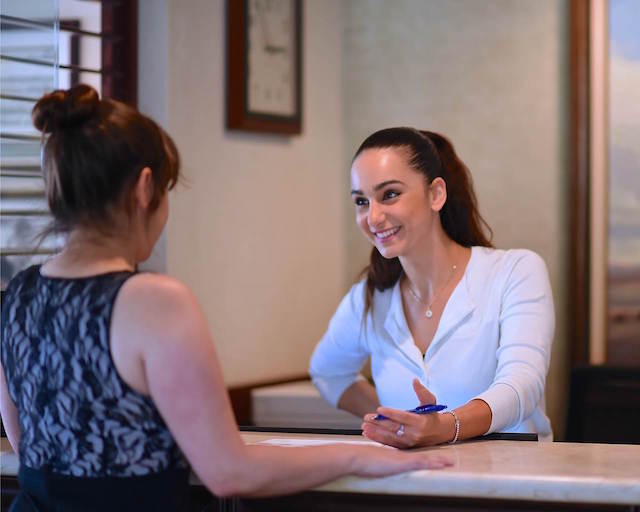 The Clay Lacy Difference
Pauline Ranjbar, a Client Services Representative at Clay Lacy Aviation in Los Angeles says, "A FBO is really about the people." It's the added smile or personal touch that makes the difference for guests and crews. "At Clay Lacy, we strive for friendly professionalism and are committed to going above-and-beyond in our interactions with all of our clients," Pauline continues.
As part of the Paragon Network, Clay Lacy strives to maintain a ultra first-class travel experience for all guests. This level of excellence begins with hiring and job training. Clay Lacy line service and client services representatives are trained through The Ritz Carlton— a distinguished leader in luxury client experiences. "We place a high importance on our guests' safety, privacy, and overall experience," says Clay Lacy General Manager Steve Lee. " In addition to competitive fuel pricing, 24/7 maintenance facilities, and other personalized support services."
Which FBO Is The Best?
There are many FBOs to choose from that offer similar services and support for private jet clients. To assist with determining which locations are the best; various surveys are conducted and awards given for excellent services, staff, and facilities. This year, Clay Lacy has the opportunity to win the vote for many categories related to our FBO and wonderful team.
How To Cast Your Vote For The Best FBOs
There are three different avenues through which you can vote for the best FBOs and private jet support teams across the nation.
Professional Pilot PRASE Survey
To vote, mail in a ballot that is found in Professional Pilot Magazine. If you are not subscribed to Pro Pilot, you may sign up for a free subscription by clicking here.
AIN FBO Survey
The AIN FBO Survey offers FBOs awards in line service, passenger and pilot amenities, facilities, and customer service representatives. Voting remains open year around. To cast your free vote, simply go to the AIN Website and register.
FltPlan Pilots' Choice Awards
FltPlan Pilots' Choice Awards offers pilots the chance to voice their opinions regarding what FBO is the best in the United States— as well as pick the best FBOs in specific regions in the country. Dates for 2018 voting are to be determined, but you may sign up for a simple reminder notification so that you may cast your vote.