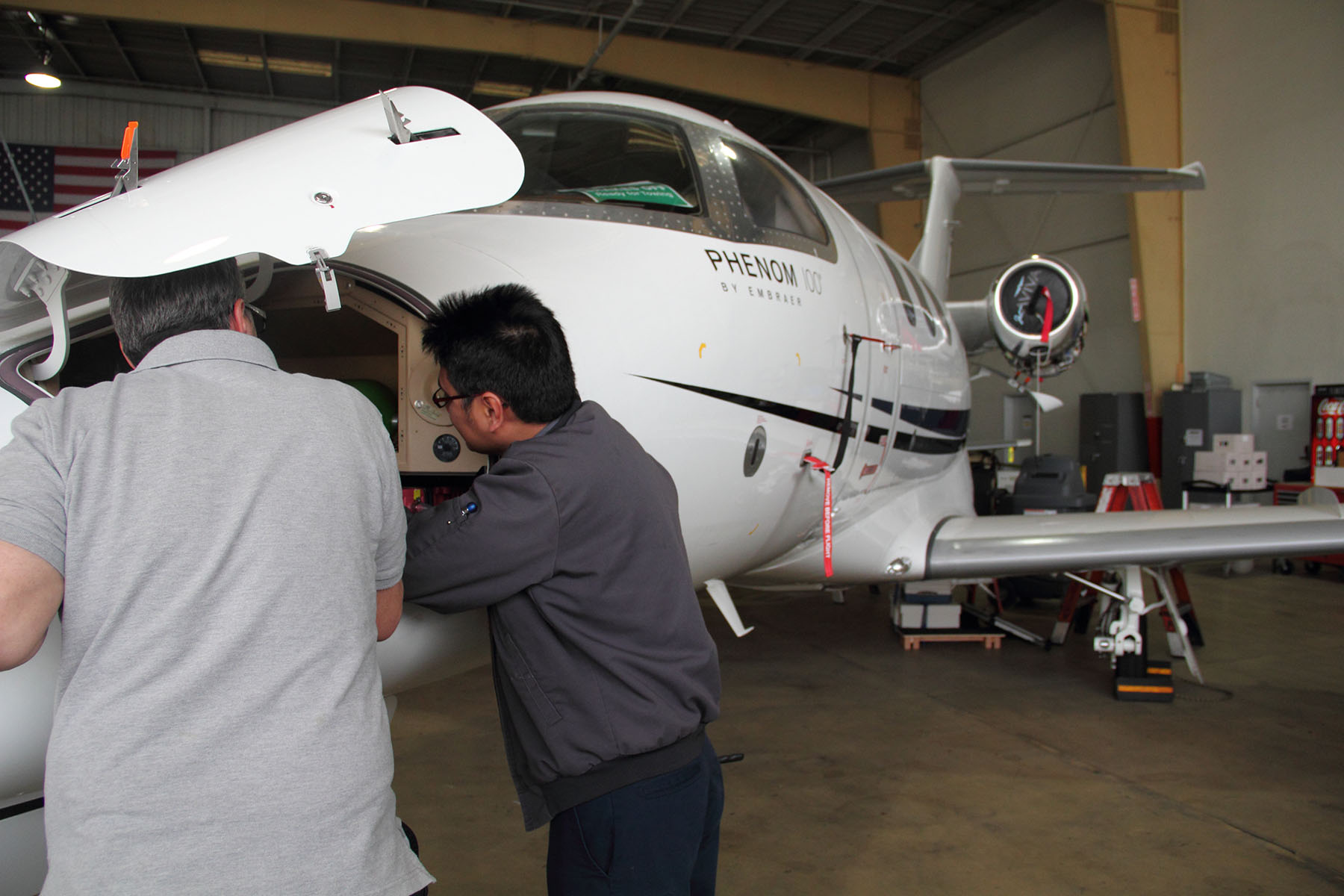 Clay Lacy Launches 24-Hour On-Site and Mobile Aircraft Maintenance
Clay Lacy Aviation (CLA), home to an award-winning Class IV repair station, is going above and beyond to offer clients 24-hour coverage for all scheduled and unscheduled maintenance work at its Los Angeles-based headquarters or via one of its newly deployed Maintenance Mobile Response Teams (MRT).
"For current and future managed and maintenance clients, offering a 24-hour on-site maintenance component significantly decreases aircraft downtime and increases dispatch reliability without additional overtime costs," said CLA President Brian Kirkdoffer. "Combined with our Maintenance Mobile Response Teams, this not only puts CLA ahead of the superior service curve, but significantly increases our value proposition and differentiates us from our competitors."
CLA has added a third shift of full-time, factory?trained technicians to perform all maintenance inspections, repairs, installations and alterations at its world?class repair station. Offering superior maintenance, inspection and repair services for nearly 45 years, CLA is capable of conducting heavy maintenance and inspections on every manufactured aircraft type. Plus, its complete avionics, parts and interior departments and onsite DAR with import, export STC and ferry permit management provide the highest quality of service and craftsmanship in the industry.
In addition, CLA's MRTs provide transportable maintenance services including recovery for AOG aircraft; on-location maintenance inspections, repairs and alterations; HMU flight for RVSM pilot certification renewal; aircraft weighing; pitot-static/transponder FAR 91.411/91.413 certification; and aircraft cleaning.