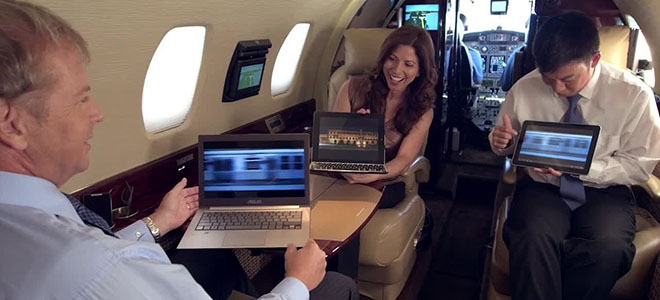 Clay Lacy Aviation continues to revolutionize in-flight connectivity as a new hardware sales, certification and installation partner for SmartSky Networks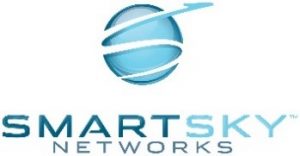 CHARLOTTE, N.C. – When the SmartSky 4G network takes flight later this year, Clay Lacy Aviation will be a partner for hardware sales and installations, as well as supplemental type certificate (STC) developer on four Gulfstream models: the G200, G-IV, G-IVSP, and G-V. The Company, founded in 1968 as the first aircraft management and jet charter service in the Western U.S., is considered the world's most experienced private-jet operator. It is also an FAA Part 145 maintenance, repair and overhaul destination serving as an authorized dealer, installation and repair facility for a wide range of leading avionics and cabin entertainment products.
"We are constantly evaluating new technologies that will benefit our clients, and SmartSky Networks high-speed Wi-Fi promises typical speeds over ten times faster than what is available today." says Jim Lauer, Clay Lacy Aviation's Director of Avionics. "It offers an affordable and seamless, office-in-the-sky experience that is sure to benefit corporate aviation passengers."
SmartSky's patented 4G beamforming technology delivers a secure signal that locks onto each aircraft in the network. Its ultra-high capacity broadband connectivity system will initially provide air-to-ground (ATG) service over the continental United States with nearly 20,000 beams. SmartSky's scalable ATG platform, using 60 MHz of spectrum, opens up full-throttle, unrestricted access to the web. Passengers can do it all: stream, chat, text, call, game and videoconference.
"We welcome Clay Lacy Aviation, a legendary industry leader, as a partner in the airborne connectivity revolution our 4G network represents," says SmartSky Networks President Ryan Stone. "SmartSky 4G is the only inflight network capable of offering services in which bi-directional high bandwidth and low latency are essential. We use 20 times the spectrum (or pipe-size) of the incumbent, patented beamforming and the latest 4G technologies to deliver a robust experience, all with value-pricing as low as 18 cents a megabyte.
Introductory, time-sensitive offers provide a further incentive for people to get on board early. Customers interested in learning about the Early Bird program can contact Satcom Direct, SmartSky's exclusive customer service and support provider.
ABOUT SMARTSKY NETWORKS
SmartSky Networks, LLC, formed in 2011, is comprised of seasoned aviation and telecommunications executives seeking to transform aviation using disruptive communications technologies. In conjunction with leading aerospace and technology partners, SmartSky plans to roll out its innovative, beamforming based air-to-ground network, SmartSky 4G, later this year with full U.S. coverage slated for 2017.
ABOUT CLAY LACY AVIATION
Founded in 1968 by an aviation legend, Clay Lacy Aviation is distinguished as the most experienced operator of private jets in the world, with one of the most diverse fleets of charter and managed aircraft available. The Company provides a comprehensive set of aviation services including aircraft management, charter, sales, acquisitions, FBO, maintenance, avionics, interiors and aerial cinematography. It's also an authorized service center for the Embraer Phenom 100 and 300. Clay Lacy Aviation operates two full-service private jet facilities at Los Angeles' Van Nuys Airport and Seattle's Boeing Field, with regional offices and aircraft operations based at 10 additional U.S. cities. Its experienced team is globally recognized for providing aircraft owners and jet travelers unequaled safety, service and value. For more information, visit www.claylacy.com.
Media Contact
Christine Hall
800.660.9982 x718