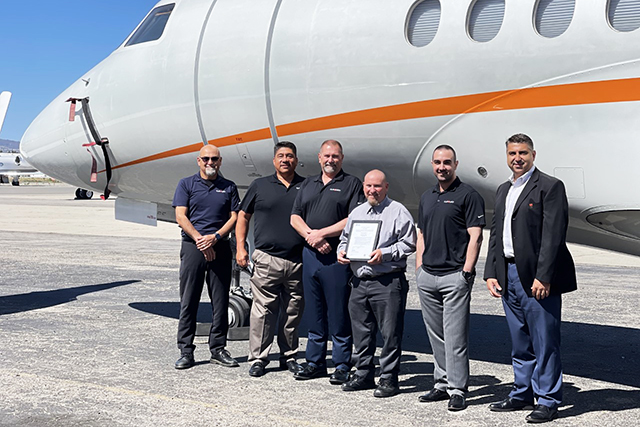 Clay Lacy Earns EASA Part 145 Repair Station Certification

(Los Angeles—June 15, 2021) An EASA Part 145 Maintenance Organization certification approval was granted to Clay Lacy Aviation MRO Services by the European Union Aviation Safety Agency (EASA). This certification authorizes Clay Lacy to provide maintenance services on business jets that are registered in member countries of the EU. EASA is responsible for civil aviation safety throughout the European Union, and for EU citizens and aircraft traveling abroad.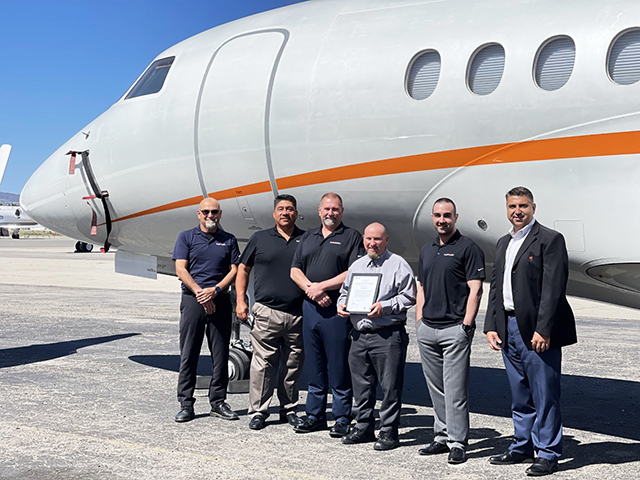 "We are very proud to add EASA Part 145 to our long list of maintenance certifications and authorizations," said Ed Mirzakhanian, Clay Lacy's Senior Vice President of Product Support. "This helps us better serve our European clients, and offers international recognition of our outstanding MRO teams and facilities."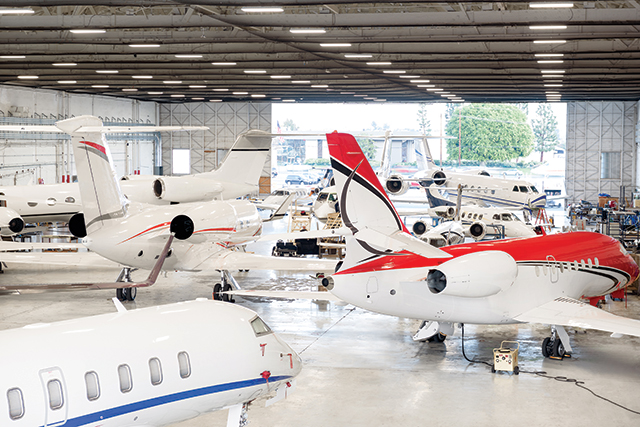 Expert, Award-Winning Business Jet Maintenance
With more than five decades of experience maintaining every make and model of business jet, Clay Lacy provides complete aircraft maintenance, repair and overhaul services through its FAA repair stations in Connecticut and California. Factory-trained experts perform light line maintenance, heavy airframe inspections, jet engine and APU maintenance, avionics and cabin entertainment upgrades and repairs, and complete interior modification and repair services. Over $3.4 million in parts, warranty administration and AOG mobile response teams further support each client's flight and maintenance operations.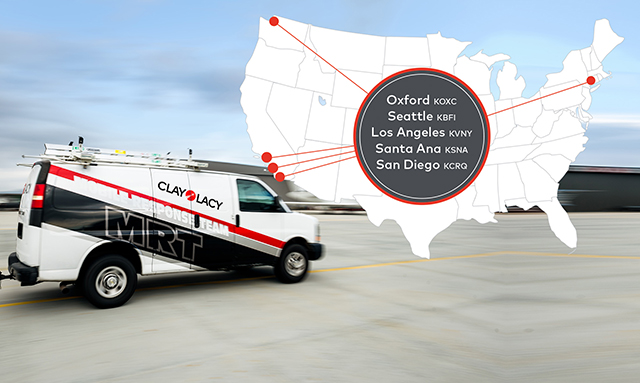 About Clay Lacy Aviation
Founded in 1968 by legendary aviator and industry pioneer Clay Lacy. Today, Clay Lacy Aviation is the world's most experienced operator of private jets. Prominent individuals and leading corporations trust Clay Lacy for aircraft management, charter, maintenance, avionics, interiors and FBO services. The company has aircraft operations and regional offices across the U.S., including a full-service FBOs at Van Nuys Airport in Los Angeles, and Orange County's John Wayne Airport, with a third FBO opening at Waterbury-Oxford Airport in 2022. Clay Lacy also has FAA Part 145 aircraft maintenance centers in Los Angeles, San Diego and Oxford, Connecticut. With the most knowledgeable team in the industry, Clay Lacy delivers superior safety, service and value to aircraft owners and jet travelers worldwide. Visit claylacy.com
Press Contacts
Scott Cutshall
Clay Lacy Aviation
+1 (818) 989-2900 X706
Email
# # #